EzyRoller Ultimate Riding Machine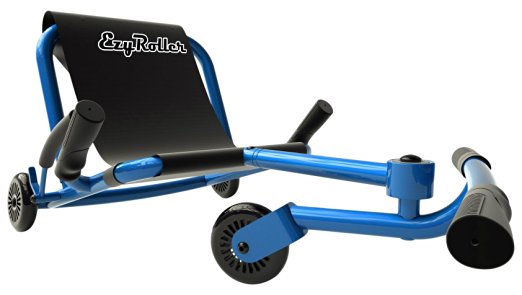 EzyRoller Ultimate Riding Machine 
What makes EzyRoller such a blast? It's the addiction to the motion. Like a fish through water or a snake on land, the EzyRoller works off of the instinctive reptilian movement in all of us.
How much does the EzyRoller Ultimate Riding Machine cost?
The EzyRoller Ultimate Riding Machine is going to run you somewhere around $100.
EzyRoller Ultimate Riding Machine Specs
It's super easy to assemble and is ready to ride in 5 minutes or less.
Each EzyRoller comes with an extendable bar so the EzyRoller can grow with the rider.
The low hands-free design is incredibly stable and easy to use.
The EzyRoller is fun for most all ages. We recommend it for kids from 4-14 and even for adults!
EzyRoller is a great alternative to bikes & scooters!
EzyRoller Ultimate Riding Machine Reviews
Check out what everyone is saying about the EzyRoller Ultimate Riding Machine!
"Basically, it hasn't sat still for even a minute."

"The toy is very easy to assemble! It is VERY sturdy and comes with an extra extension so even your teenager or you can ride it! It carry's a LOT of weight, not only the little kids ones!"

"The EzyRoller keeps my child entertained for hours OUTSIDE!"

"This is an amazing toy! All the kids in the neighborhood say, "How cool! What is that?" The only problem arises when everyone wants to try to ride it."
If you liked the EzyRoller Ultimate Riding Machine, be sure to check out some of these other great action sports toys brought to you by Wild Child Sports!
(Visited 367 times, 1 visits today)