Fast Electric Skateboard by Inboard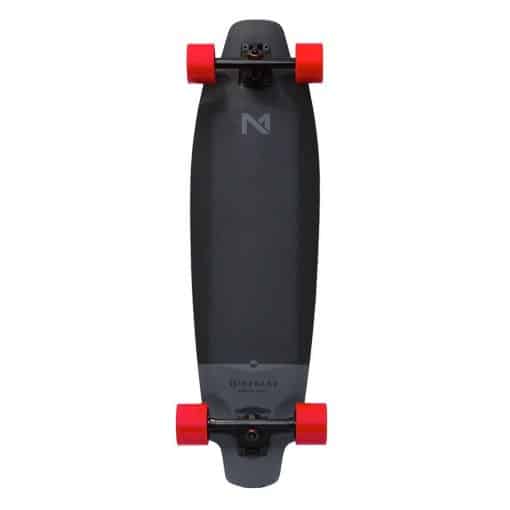 The Inboard M1 is a FAST Electric Skateboard!
It doesn't get much better than the Inboard M1 electric skateboard. One of our favorite features of the Inboard M1 is the Manta Drive Technology. The drive train has no gearing or belts. It provides smooth acceleration with no resistance to the wheel. Here's a picture to better explain the Manta Drive concept:

Who is the Inboard M1 electric skateboard designed for?
This fast electric skateboard is designed for advanced to expert riders and can hold a rider up to 280 pounds.
What is the top speed of the Inboard M1 skateboard?
The top speed of this electric skateboard is 22 mph with a cruising distance of 7 miles on a full charge. Yes, that's one fast electric skateboard!
How much does this Inboard M1 electric skateboard cost?
This skateboard is going to run you about $1400. While this is not a cheap electric skateboard by any stretch of the imagination, you are getting cutting edge technology and numerous features that make this one of the absolute best electric skateboards currently on the market!
Inboard M1 Electric Skateboard Spec & Features
1000 watts continuous, 1600 watts max motor
Lightweight wood-core composite deck with a stiff flex
Manta Drive Technology
Electronic regenerative braking
Weight of 14.5 pounds
RFLX remote
LED headlights and tailights
Splash resistant
Multiple riding modes – beginner, intermediate, and advanced
Check out this fast electric skateboard in action!

So what are you waiting for? Get your Inboard M1 electric skateboard today!
Be sure to check out some of the other great skateboards brought to you by Wild Child Sports!
(Visited 82 times, 1 visits today)