The Penny Nickel Board
If you are looking for a great old school plastic skateboard, look no further than the Penny Nickel board. The Penny Nickel board comes in a variety of colors and schemes dedicated to the 70s retro styling.  The Penny Nickel board differs from the original penny board purely by size.  The original penny board is a 22 inch board where as the Nickel board is a bit longer at 27 inches.  For the bigger skaters out there, this makes for a smoother ride and easier control with those big feet.
Penny Nickel Board Reviews
Check out what people are saying about the Penny Nickel board.
"Definitely gets me to class faster. It is very affordable and I like it more than a penny board because it is bigger."

"I use this thing everyday for work, from one far end of the parking lot to my work entrance, always rides smooth and turns well."

"Besides the appealing color this skateboard is absolutely fantastic and extremely stable and easy to use, I highly recommend it!"

"This board is great! It is very smooth over any asphalt. The colors look very stylish, and so does the deck."
Check out some of the top designs for complete Penny Nickel boards:
The Penny Nickel Hosoi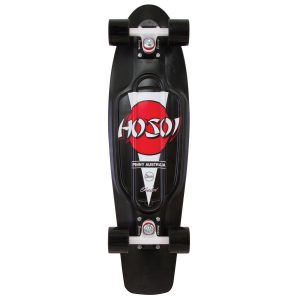 The Penny Nickel Rasta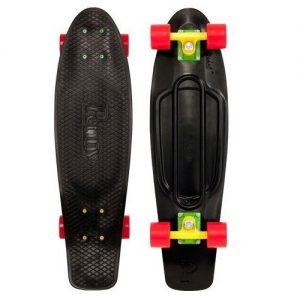 The Penny Nickel Fade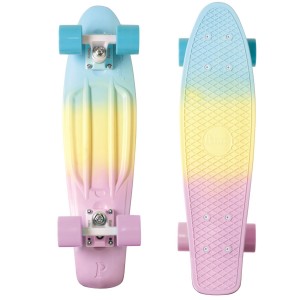 The Penny Nickel Graphic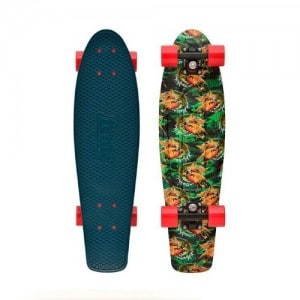 The Penny Nickel Limited Edition Marble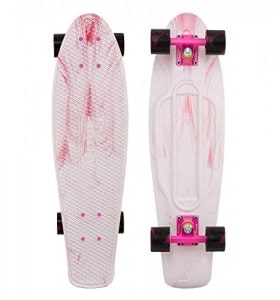 The Penny Nickel Carlton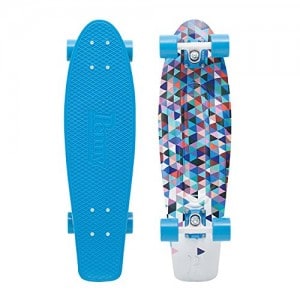 The Penny Nickel Classic Glow in the Dark

 Looking for a specific Penny Nickel Board?  Check out the complete list here:

11 Tricks you can do on a Penny Nickel board:
Here's a Penny Nickel board unboxing.  
About Penny Skateboards
Founder Ben Mackay said, "I've channeled everything I've learnt in manufacturing and design to come up with a high performance, long lasting, ultra fun plastic skateboard."
Each Penny Skateboard is built with the highest quality raw materials and fanatical attention to detail. Penny Skateboards are designed and built to look good, perform well, and exceed all your expectations.
Be sure to check out some of these other great action sports toys brought to you by Wild Child Sports!
(Visited 1,333 times, 1 visits today)