Rocker Mini BMX Bike


Rocker Mini BMX Bike
Mini bmx bikes continue to grow in popularity among extreme sports athletes and enthusiasts worldwide.  Today, we are going to take a closer look at one of the original mini bmx bike manufacturers – Rocker.
What does the Rocker Mini BMX cost?
There are 2 different Rocker mini bmx models available – the IROK+ and the Rocker 3+ (shown above). From there, the individual models are named after their color scheme. And let's us be the first to tell you that their mini bmx color combos are AWESOME!
Rocker IROK+
The IROK+ mini bmx models are going to run you somewhere between $170 and $220. The difference in price has a lot to do with the specific color scheme that you are looking for. Check out all of the IROK+ models now.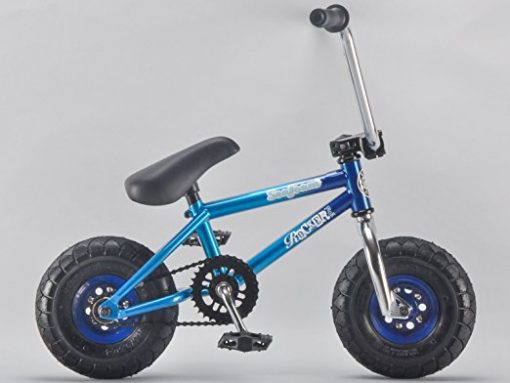 Rocker 3+
The Rocker 3+ mini bmx models are going to be priced around $240 or $340. As with the IROK+ models, this difference is price has a lot to do with the different color combos. Check out the Rocker 3+ models now!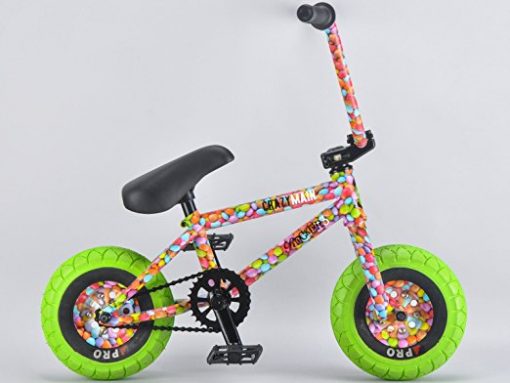 In terms of finding the best price, we've found some of the most competitive pricing to be on Amazon.
Rocker Mini BMX Bik
e Specs
Lightweight steel frame
Front load stem with forged face plate
Thread-less forks
Street Pro tires
KMC Chain
Padded Seat
Kraton grips
Rocker Mini BMX Reviews
"Hands down, the best mini bmx I've ever ridden!"

"Best color combos that I've ever seen on a mini bmx"

"Very sturdy bike. Study enough for adults to give it a spin."
Rocker Mini BMX Videos
Check out the Rocker Mini BMX bike in action!

Be sure to check out some of these other great action sports toys brought to you by Wild Child Sports!
(Visited 138 times, 1 visits today)