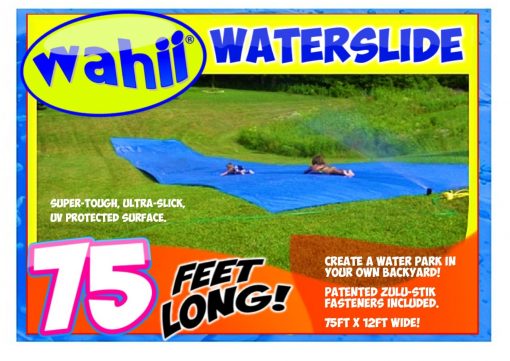 Check out this worlds biggest biggest backyard water slide
. Talk about some summer fun with the kids. You could really have some fun with this thing.
Here's a video of the actual biggest backyard waterslide.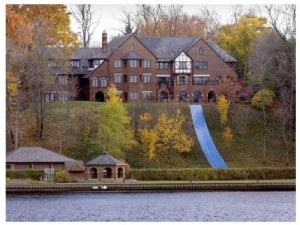 Having a problem getting the kids to spend some time outside in the summer?  Kids will love this giant waterslide!  It measures 12 feet wide and 75 feet in length.  It's quick and easy to set up.  You can do it in less than 15 minutes.  The slide is also durable being made of thick UV protected plastic and is rated to over 250 pounds per square foot.  This could be the perfect water slide for birthday parties and other fun family activities.
Create a waterpark in your own backyard with the Wahii® WaterSlide. It's 75ft long and 12ft wide! (A hill or an inclined slope is needed for this slide) Ideal for birthday parties, youth groups, church camp, company picnic, school fun or simply for creating childhood memories that will last a lifetime. Initial set-up takes approximately 15 minutes… the water slide is huge. No hose hook-up to the slide. The Wahii is constructed of thick specially formulated, UV protected plastic. Surface is extremely smooth and rated to hold 256lbs per square foot. Tough and durable so it will last for years. The U.S. Patented Zulu-Stik Fasteners hold the slide to the grass. This is the Original Wahii WaterSlide, making kids happy around the world since 2007.

Imagine the possiblities… nevermind! Look at what you could create. Check out the video.
Get the World's Biggest Backyard Lawn Water Slide!
Need some more Summer time fun ideas?  Check these out:
Your Own Backyard Zipline – The Ultimate Backyard Adventure
The Waterblob – The human catapult for ultimate fun at the lake.
(Visited 229 times, 1 visits today)