49cc Mini Dirt Bike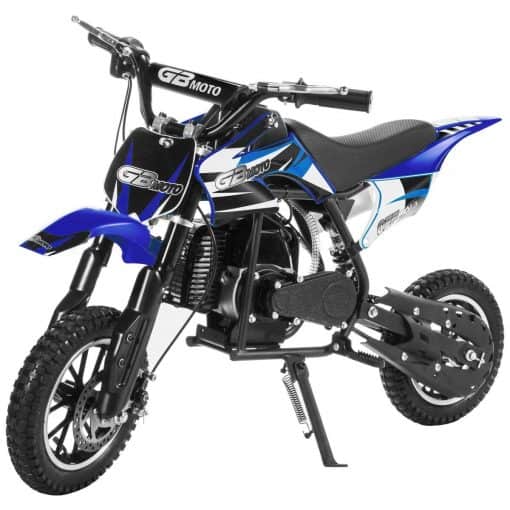 49cc Mini Dirt Bike
If you're looking for a great entry level dirt bike that won't break the bank, you've got to check out this 49cc mini dirt bike.
Who is this 49cc dirt bike designed for?
This mini dirt bike has a recommended rider age of 8 and up with a maximum rider weight of 128 pounds.
What's the top speed of this mini dirt bike?
We've read a couple of different reviews of the top speed of this mini bike. The top speed of this 49cc mini dirt bike ranges from 18-25 mph. 
How much does this dirt bike cost?
This 49cc dirt bike is going to run you around $350. Be sure to check prices on Amazon as we've seen some sellers listing this mini dirt bike for a little less than this price point. Here are a few of the best prices that we've been able to find from some of these sellers:
49cc Mini Dirt Bike Specs & Features
49cc 2 stroke engine

Pull start
Twist grip throttle
Front and rear disc brakes
1 liter gas tank
Colors available: Red, blue and green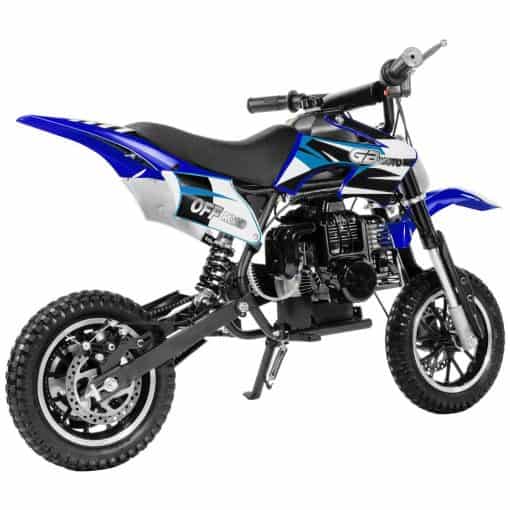 Final Thoughts on this 49cc Mini Dirt Bike
Bottom line, this is going to be a great entry level dirt bike for your up and coming rider. This mini bike will get your child comfortable with a twist grip throttle and the power that comes from a 2 stroke engine. They will also learn how to use both front and rear braking without a bike that goes too fast. Lastly, it's priced well at around $350. So what are you waiting for? Get your 49cc mini dirt bike TODAY!


Thanks for stopping by and checking out our review of this 49cc dirt bike. Be sure to check out some of the other mini dirt bikes brought to you by Wild Child Sports!
(Visited 121 times, 1 visits today)