Airwheel X3 – Best Electric Unicycle 2015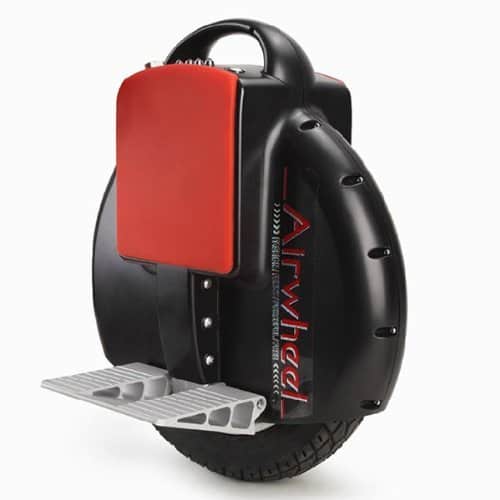 Best Electric Unicycle 2015 – Airwheel X3
If you are looking for a groundbreaking way to travel around town, look no further than the Airwheel X3. The Airwheel X3 is the industry leader in electric unicycles. Riders can control the Airwheel X3 scooter to go forward and accelerate, decelerate, and brake simply by leaning forward or backwards. Similar to the same techniques used when riding a bike, riders achieve balance and steer the scooter by slightly tilting sideways to the left or the right. Let's take a quick look at this innovative electric unicycle in action!
Check out what others are saying out the Airwheel X3 electric unicycle!
"Take special note that the Airwheel is a real "ATTENTION GETTER" in any public place"

"Good balance and power!"

"Best Christmas gift ever"

"The unit is sturdy and very well made"
If you liked the Airwheel X3, be sure to check out some of these other great action sports toys brought to you by Wild Child Sports!
(Visited 155 times, 1 visits today)