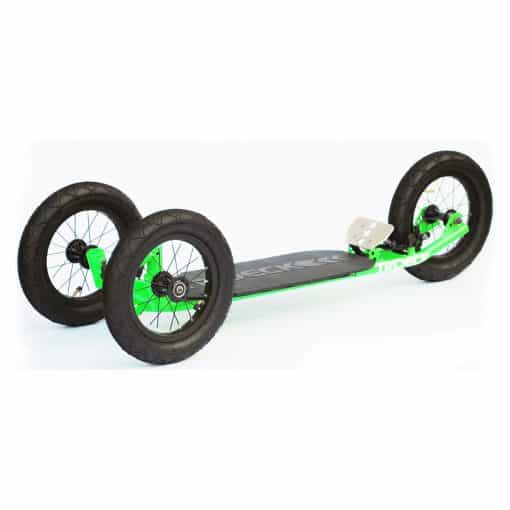 TRiDECK All Terrain Skateboard
If you're looking for an awesome and affordable all terrain skateboard, you've got to check out the TRiDeck. The TRiDeck gives you the feel like a skateboard but with much more stability. It also gives you the feel of floating and carving through powder on a snowboard. And most importantly, the large rims and air filled tires allow you to tackle almost any type of terrain.
Here are two other features to the TRiDeck all terrain skateboard that we really like as well. First, you have a foot operated rear brake to control your speed. Second, the TRiDeck has a removable joystick handle to help with balance. Check out both of these cool features!
Now that you've heard our initial review of the TRiDeck, let's take a closer look at this awesome all terrain skateboard!

Who is this TRiDECK designed for?
This all terrain skateboard is designed for riders ages 13 and up with a maximum rider weight of 175 pounds.
Where can you buy the TRiDeck?
Here is where you can find the current price of this skateboard:
TRiDECK Street Board Specs & Features
Lightweight aluminum wheels

Racing-pedal style aluminum brake pedal

U-brake

Rugged steel tube frame

Steering tension turn-knob for adjustments on the fly

Detachable joystick handle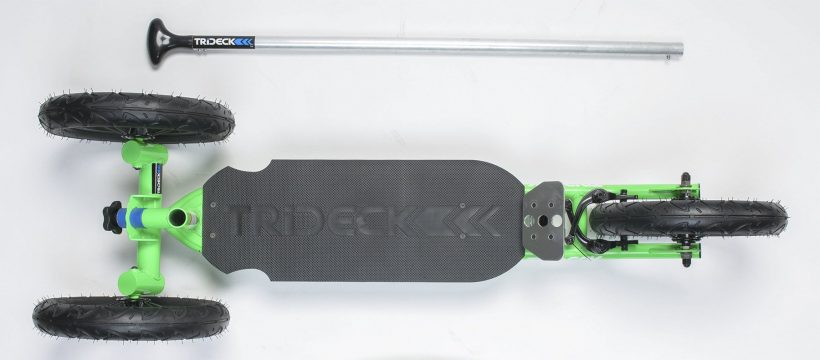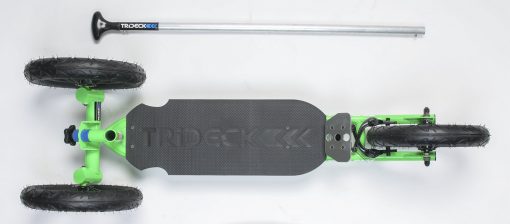 Check out the TRiDECK in Action!


So what are you waiting for? Get your TRiDECK Street Board today!
Be sure to check out some of the other great skateboards brought to you by Wild Child Sports!