Best Electric Skateboard Under $300 – Atom Electric H.4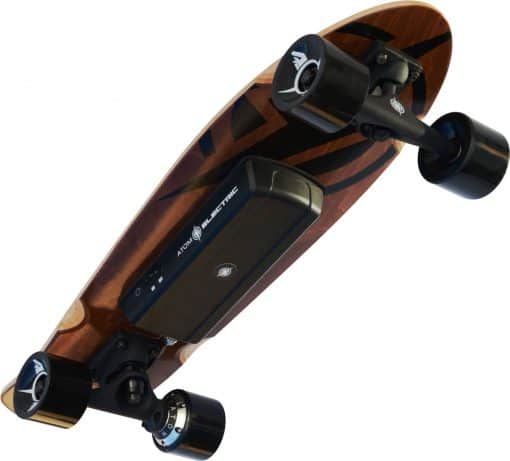 Atom Electric H.4 – Best Electric Skateboard Under $300
You won't have to compromise quality and performance for price with this electric skateboard! The Atom Electric H.4 is an awesome entry level electric skateboard. It doesn't go too fast but still has a lot of the same features that you would find on a more expensive, high performance electric skateboard. Let's take a closer look at this best electric skateboard under $300!
Who is the Atom Electric H.4 designed for?
This electric skateboard has a maximum rider weight of 220 pounds. This makes the H.4 a super affordable option for both kids and adults.
What is the top speed of the Atom Electric H.4 skateboard?
The top speed of the Atom Electric H.4 electric skateboard is 9.3 mph with a range of up to 4 miles on a full charge.
How much does this electric longboard skateboard cost?
The Atom Electric H.4 retails for about $400. However, this electric skateboard is currently selling for less than $300. This is an awesome deal for what you get with the H.4!
Best Electric Skateboard Under $300 -Atom Electric H.4 Specs & Features
400 watt motor hidden inside the wheel
No belts or gears to maintain
Feels exactly like a normal kicktail skateboard
 Regenerative braking allows for safe stopping
Samsung lithium battery
Battery level indicator
Wireless remote control
2 speed modes


So what are you waiting for? Get your Atom Electric H.4 Electric Skateboard today!
Be sure to check out some of the other great skateboards brought to you by Wild Child Sports!
(Visited 473 times, 1 visits today)