Best Electric Skateboard Under $300 -Skatebolt S5 Mini Lite
You won't have to compromise quality and performance for price with this electric skateboard! The Skatebolt S5 Mini Lite is an affordable, super compact electric skateboard. And with a weight of only 7.9 pounds, you can take this mini electric skateboard along with you just about anywhere that you need to go. Let's take a closer look at this best electric skateboard under $300!
Who is the
Skatebolt S5 Mini Lite
designed for?
This electric skateboard is geared towards lighter riders with a maximum rider weight of ~110 pounds. This makes the S5 Mini Lite a great option for both kids and teens.
What is the top speed of the S5 Mini Lite
skateboard?
The top speed of the Skatebolt S5 Mini Lite is 12.4 mph with a range of up to 9.3 miles on a full charge.
Where can you buy this electric skateboard?
Here is where you can find the current price of this Skatebolt skateboard:
Best Electric Skateboard Under $300 –
Skatebolt S5 Mini Lite
Specs & Features
250 watt hub motor
25.2 V lithium battery
7 ply maple deck
70 mm wheels
Wireless remote control
6 months of after sale service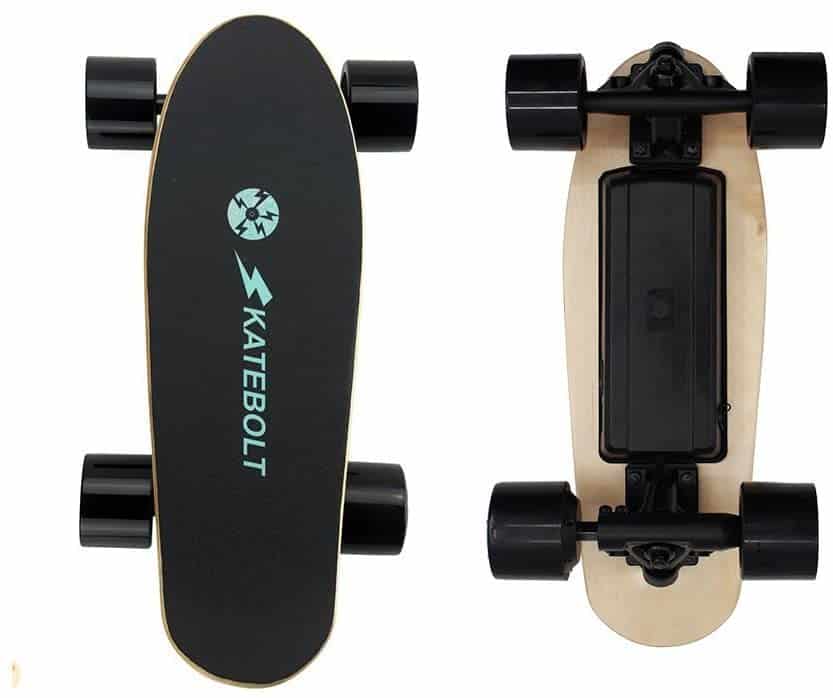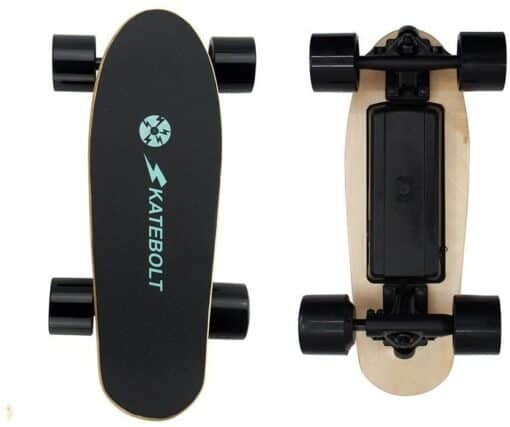 So what are you waiting for? Get your Skatebolt electric skateboard today!
Thanks for stopping by and checking out our Skatebolt S5 Mini Lite Electric Skateboard Review. Be sure to check out some of the other great electric skateboards brought to you by Wild Child Sports!