Black Friday Deals 2018 – Action Sports
With Black Friday and Cyber Monday just around the corner, we want to make sure that you find the best products at the best prices for your extreme sports enthusiast. Keep in mind that some of these Black Friday Deals 2018 will only last for a few days and in some cases only a few hours. We will be doing our best to keep this list as up to date as possible over the next few week or so! You can actually grab some of the deals right now and avoid the Black Friday madness! Be sure to also check out our Holiday Toy List 2018!
Here are the links to some of the top online retailers ads:
Razor MX350 Dirt Bike
There's always a lot of people looking for Black Friday Deals on Razor dirt bikes. Typically, you won't find any crazy good deals on Black Friday but you can definitely find a few models that might have some price drops. Here's some of the current deals that we've seen so far as the holiday season is getting ready to kick off.
The Razor MX350 is one of most popular kids electric dirt bikes year after year. This Razor dirt bike retails for around $289, but right now you can grab it for under 250 bucks!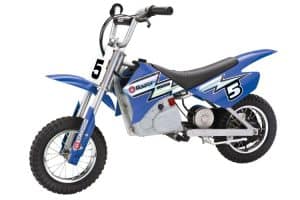 Razor Spiderman RSF350
The Spiderman RSF350 is one of the Razor street bikes where we've seen some recent price drops. The RSF350 retails for over $300 but we've seen some price drops of over 100 buck! Here a few deals worth checking out: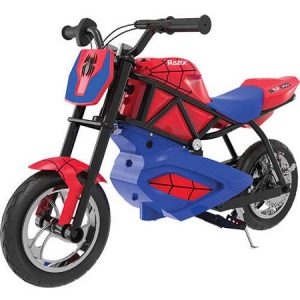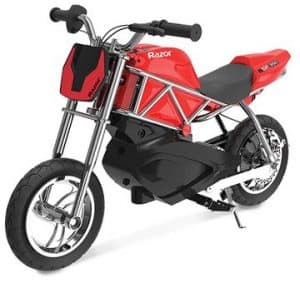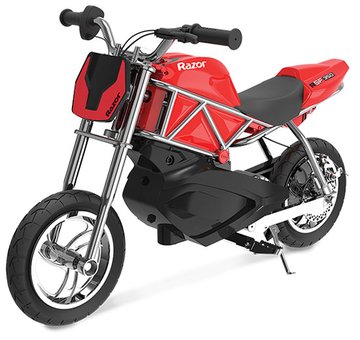 Razor Dirt Quad
If you're looking specifically for the Razor Dirt Quad, we've also seen a couple of recent price drops from its retail price of $500.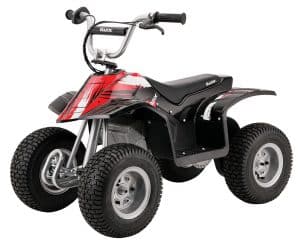 Viro Rides Vega
The Viro Rides Vega is a super popular kids electric scooter right now. These scooters have been selling out pretty quick so grab one while you can. We have seen a few recent price drops but inventory remains limited at a lot of retailers. Here's a link to our Viro Rides Vega Review if you'd like to learn more about this cool kids scooter.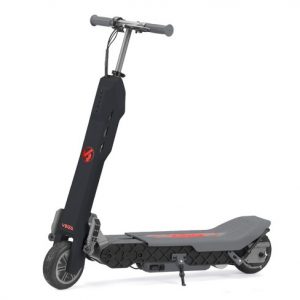 Viro Rides VR 550E Electric Scooter
The Viro Rides electric scooters are super popular this holiday season. There are some awesome prices right now on this kids electric scooter! If you'd like to learn more about the VR 550E, be sure to check out our review!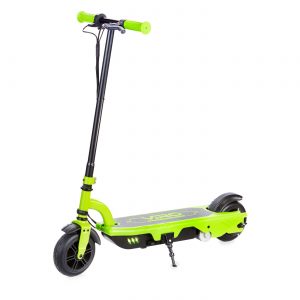 Blitzart Mini Flash 28″ Electric Skateboard
Here's an awesome deal on the Blitzart Mini Flash electric skateboard. Top speed is 12 mph with an 8 mile range. This electric skateboard can support a maximum rider weight of 270 pounds. We like what we've been reading about this electric skateboard, and with specs like this, you aren't going to find another board like this for less than 200 bucks!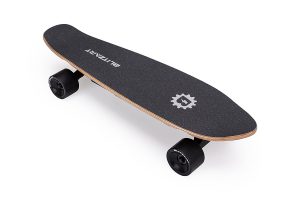 Swagtron Bluetooth Hoverboard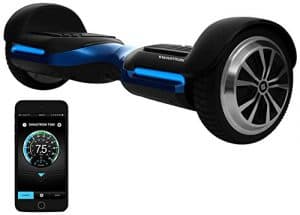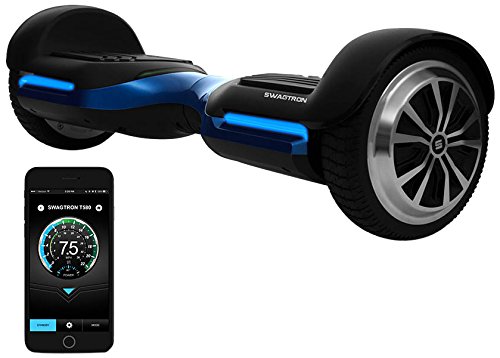 Thanks for stopping by and checking out these Black Friday Deals 2018! Be sure to check out some of the other great action sport toys brought to you by Wild Child Sports!
(Visited 477 times, 13 visits today)