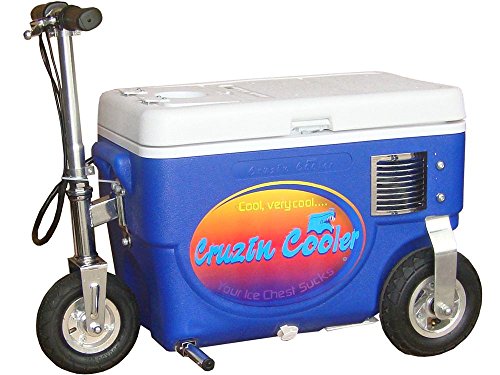 Tired of dragging that old cooler on your pic-nicks?  Now you don't have to, just hop on your Cooler Scooter and beat the crowd.  This awesome scooter is a must have addition to all of your extreme sports adventures.  You can pack your drinks and take it for a cruise.  Cruzin Cooler combines two basic necessities of life, the ability to have cold food or a beverage handy along with the means to get somewhere, without walking. The Cruzin Cooler is light-weight, comes in various sizes and colors and is available in electric models, with up to a 10 mile range on electric models. The cooler is light and small enough to fit in most trunks. The cooler can be used for hunting, sporting events, races, camping, golf or even a trip to the grocery store to keep your food
1000 Watt Electric Motor
Cargo capacity 24-12oz cans w/ 8# ice
Top Speed up to 13 mph
Range up to 15 miles*
Sealed Lead-Acid 48v drop in Battery!
List Price: $ 899.00
Price:

The Cooler Scooter was featured in a race on Jimmy Fallon with Hugh Jackman.  Check it out, will Wolverine shred Jimmy on the Cooler Scooter derby?
This could turn into a new extreme sport in your neighborhood. Hey don't forget safety though, Just like Jimmy Fallon and Hugh Jackson, you need to wear your helmet. You can get one here: 

or just click on the lady below.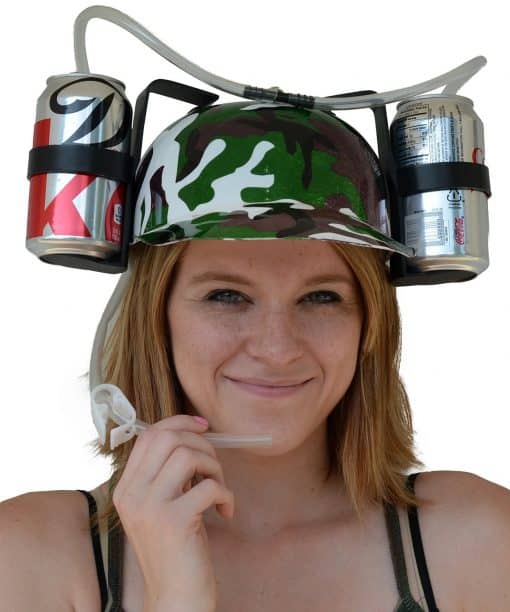 (Visited 245 times, 1 visits today)