GoTrax GKS Kids Electric Scooter
Let's face it, it can be tough to find a reliable cheap kids electric scooter. GoTrax manufactures a wide variety of electric ride on toys including their GKS kids electric scooter. The GKS electric scooter is well built and has a really good price point. There's also a really cool safety feature to keep your child safe while riding. Let's take a closer look at everything that you need to know about the GKS.
Who is the
GoTrax GKS Kids Electric Scooter
designed for?
This kids electric scooter is designed for riders under 5 feet tall with a maximum rider weight of 154 pounds.
How big is this GoTrax kids electric scooter?
The GKS weighs just 17.8 pounds making it one of the lighter kids electric scooters currently on the market. Here are it's other dimensions:
Length: 32 inches
Width: 15.2 inches
Height: 34.2 inches
How fast is the GoTrax GKS?
The GoTrax GKS top speed is 7.5 mph with a range of up to 4 miles on a full charge. The charge time for this electric scooter is 5-7 hours. Since the GKS has a slightly lower top speed when compared to some other electric scooters, it makes for a great option for first time riders.
What we like most about the GoTrax GKS kids electric scooter?
SAFETY START FEATURE – Safety is a top priority for any parent that purchase an electric scooter for their child. With the GKS safety start feature, both feet must be placed on the scooter before the motor starts. It gives your child time to get balanced before the scooter starts to move.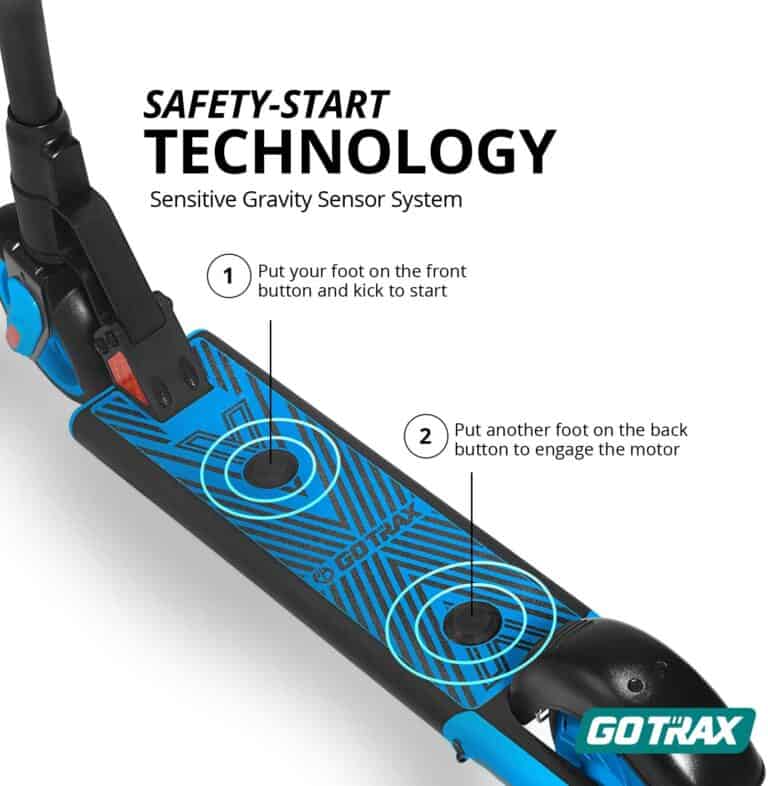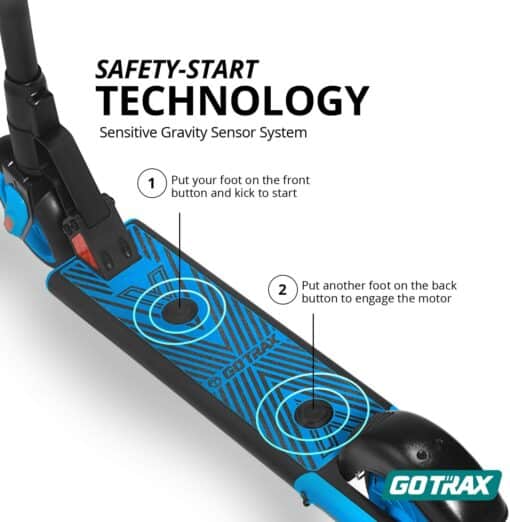 What would we change about the
GoTrax GKS kids
electric scooter?
RANGE – The range of the GKS is a little bit low when compared to other electric scooters. But remember, you get what you pay for. The GKS is still a great option if you're looking for a cheap kids electric scooter. If you want a better range or faster top speed, you're going to have to pay more.
GoTrax GKS Electric Scooter Specs & Features
150 watt motor
25 volt battery
6 inch wheels
Safety Start Technology
Pressure sensor braking
5 color combos
Check out the GoTrax GKS in ACTION!

So what are you waiting for? Get the GoTrax GKS TODAY!
Thanks for stopping by and checking out our cheap kids electric scooter review. Be sure to check out some of the other cool electric scooters brought to you by Wild Child Sports.