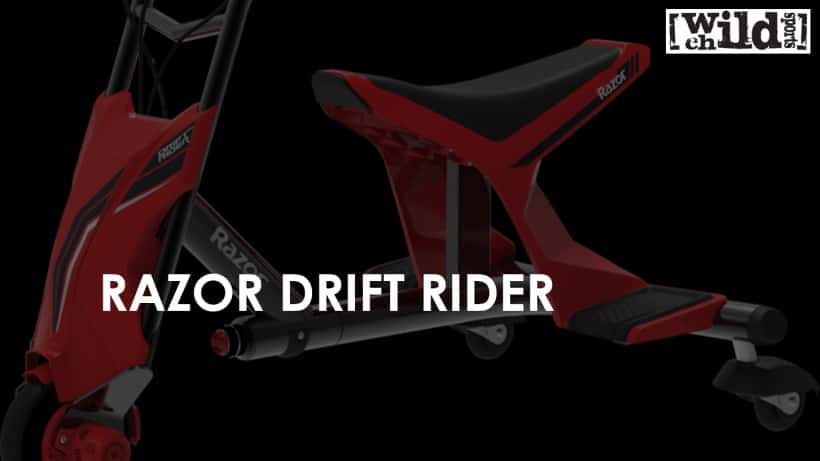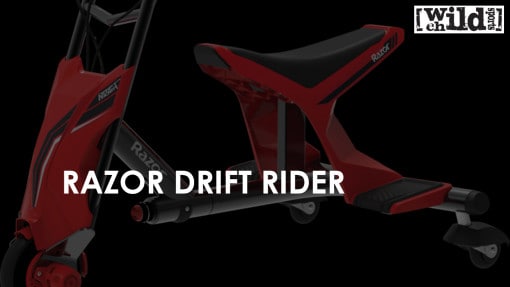 Electric Drift Trike for Kids – Razor Drift Rider
The Razor Drift Rider is one of the newer electric ride on toys to hit the market from Razor. This cool kids electric drift trike combines a front wheel hub motor with rear caster wheels to provide effortless spinning and drifting.
Who is the Razor Drift Rider designed for?
This kids electric drift trike is designed for riders ages 9 and up with a maximum rider weight of 143 pounds.
How big is the Razor Drift Rider?
The Drift Rider weighs just under 25 pounds. Here are the dimensions of the Drift Rider:
Length: 37.63 inches
Width: 23.7 inches
Height: 23.46 inches
How fast does a Razor Drift Rider go?
The Razor Drift Rider top speed is 9 mph with up to 40 minutes of continuous use on a full charge. The charge time for electric Razor drift trike is 5 hours.
Where do you buy the Razor Drift Rider?
Here is where you can find the current price on the Drift Rider:
Razor Drift Rider Specs & Features
100 watt hub motor
22 volt rechargeable lithium-ion battery
Steel frame
Double crown fork
Rider handlebars with rubber grips
Hand operated front brake
Twist grip throttle
Check out the Razor Drift Rider in Action!

So what are you waiting for?
Get your Razor Drift Rider TODAY!
If you liked this kids drift trike, be sure to check out all of the other drift trikes and go karts brought to you by Wild Child Sports.