Electric Offroad Skateboard – E-Drift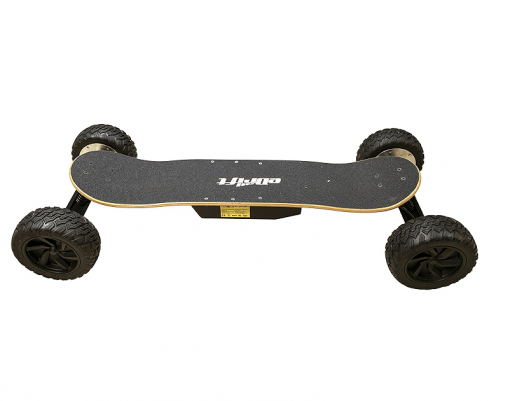 E-Drift Electric Offroad Skateboard
Today, we'd like to introduce you to one lean, mean offroad machine – the E-Drift electric offroad skateboard. This electric skateboard is equipped with rugged offroad tires and full suspension with a top speed of 24 mph. This makes the E-Drift one of the fastest electric skateboards currently on the market! Let's take a closer look at this awesome offroad electric skateboard.
Who is this electric offroad skateboard designed for?
The E-Drift electric skateboard has a maximum rider weight of 285 pounds.
What is the top speed of the E-Drift electric skateboard?
The top speed of this electric offroad skateboard is 24 mph with a range of up to 18 miles on a full charge. This makes the E-Drift skateboard one of the fastest offroad electric skateboard on the market!
How much does this electric skateboard cost?
The E-Drift offroad skateboard is going to run you about $600. This is a great price considering the overall top speed and range of this electric skateboard.
E-Drift Electric Skateboard Specs & Features
1650 watt motor
36-volt 2-amp battery
Bluetooth wireless remote
Bamboo deck
Large offroad tires
Rugged suspension



So what are you waiting for? Get your E-Drift offroad electric skateboard today!
Be sure to check out some of the other great skateboards brought to you by Wild Child Sports!
(Visited 447 times, 1 visits today)