Extreme Sports Quote of the Week – Discipline or Regret?
Here is this week's motivation for all of you action sports enthusiasts and athletes looking to finish your week strong. We wanted to change things up a bit for this week's extreme sports quote of the week. This week's quote comes from Jim Rohn, most widely known as an American entrepreneur, author and motivational speaker. Here is one of my favorite quotes taken directly from Jim Rohn: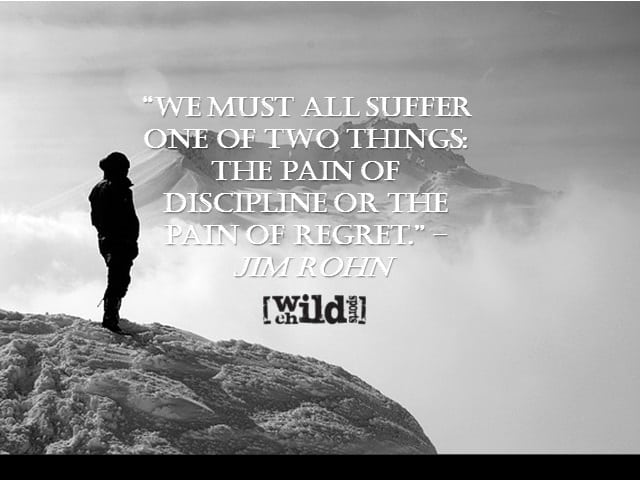 "We must all suffer one of two things: the pain of discipline or the pain of regret." – Jim Rohn
So how does all of this relate to extreme sports? Well, it's pretty simple actually. No one, and I repeat no one is going to rise to stardom as an extreme sports athlete over night. The only way to be truly success is through daily discipline. A lot of people hate it when someone uses the word "discipline." It's as if they were being asked to stop doing something. That couldn't be farther from the truth. Discipline merely makes you focus on what you want most in life. Discipline will allow you to align your own life with your most important goals and priorities. If we don't exercise discipline in our own daily pursuits towards success then the alternative will ultimately be regret! Now it's up to you decide which of these two things you will experience – the pain of discipline to see your goals through or the pain and regret that comes from not pursing or every accomplishing your goals!
Check out some more great sports motivation on Wild Child Sports!
(Visited 1,223 times, 1 visits today)