Fast Fat Tire Electric Bike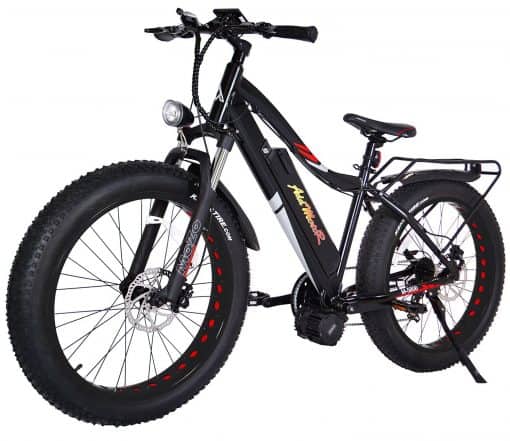 Addmotor Motan 1000W – Fast Fat Tire Electric Bike
As you all know, here at Wild Child Sports we are constantly seeking out the fast and the furious in all areas of extreme sports and our search for a fast fat tire electric bike led us to the Addmotor Motan 1000W. This E-bike is an absolute gem certain to satisfy your need for speed as you blaze through whatever terrain you happen to be riding in. This fast electric bicycle is sure to leave a smile on your face and adrenaline coursing through your veins. Let's take a closer look at the Addmotor Motan 1000W electric bike!
Who is the Addmotor Motan Electric Bike for?
Any adrenaline junkie looking for a fast fat tire electric bike is going to love this product. It is also an incredible choice for larger riders as this E-bike sits higher than a typical mountain bike and is recommended for riders 5'6" to 6'6" and up to 350 pounds.
What is the top speed of the Addmotor Motan Electric Bike?
There's a reason we call the Addmotor Motan one of the fastest fat tire electric bikes money can buy. The Addmotor Motan 1000W has a top speed of 30 mph. Not only that, but its powerful motor is going to deliver best in class acceleration and allow you to climb hills that other electric bikes just aren't capable of conquering.
How much does the Addmotor Motan Electric Bike Cost?
The Addmotor Motan 1000W fat tire electric bike is going to run you just under $3,000.
Addmotor Motan specs & features
1000-Watt state-of-the-art geared middle motor
48V 17.5AH Panasonic battery that can run up to 65 miles on a single charge utilizing pedal assist.
Lightweight and durable 6061 aluminum alloy frame
Rated all-terrain for suitable usage on the road, trail, mountainous regions, cityscapes, beach cruising, or even in the snow!
5" LCD display
Variable ½ twist throttle variable speed control
Capable of being used in three different modes: muscle power, throttle, or pedal assist.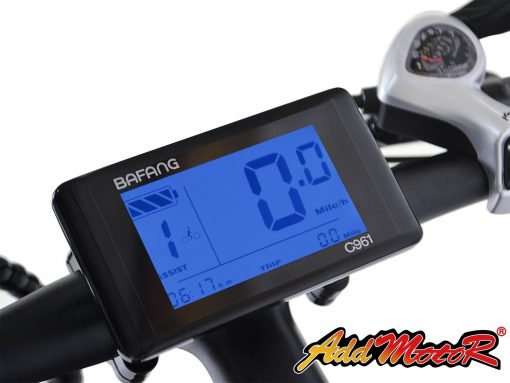 What are you waiting for? Get the Addmotor Motan 1000W Electric Bike today!
Thanks again for stopping by and checking out the Addmotor Motan Ebike! Be sure that you check out some of the other great Ebikes and action sports toys brought to you by Wild Child Sports!
(Visited 146 times, 1 visits today)