Foldable Electric Scooter – Swagtron Swagger 5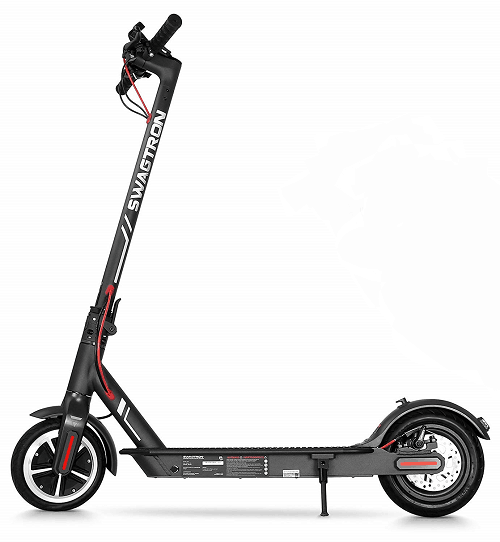 Swagtron Swagger 5 Foldable Electric Scooter
Your Swagtron Swagger 5 scooter will make your commute a breeze with its foldable design.
Who is the Swagtron Swagger 5 Scooter designed for?
This foldable electric scooter is designed for both kids and adults with a maximum rider weight of 320 pounds.
What is the top speed of this Swagtron Scooter?
The Swagtron Swagger 5 has a top speed of 18 mph and a range of up to 11 miles on a full charge. The recharge time is between 3.5 hours.
How much does this foldable electric scooter cost?
The Swagtron Swagger 5 scooter is going to run you right around $400. This is a good price point given its top speed and range.
Swagtron Swagger 5 Foldable Electric Scooter Specs & Features
250 watt motor

36 volt battery

Aluminum frame
Tubeless rubber tires
LED Handlebar display screen
Phone mount
iOS and Android App
3 riding modes
Rear disc brakes
20 degree climbing capabilites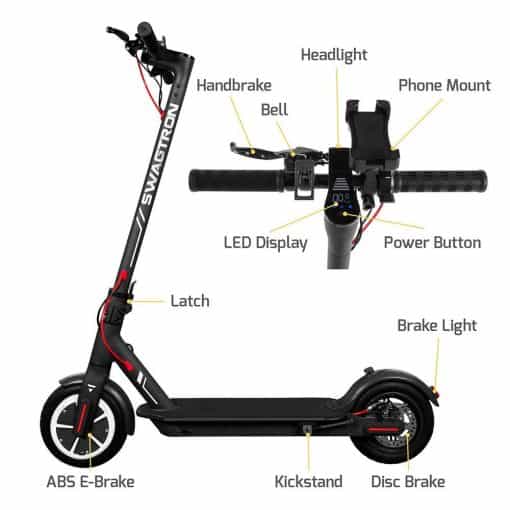 So what are you waiting for? Get your Swagtron Swagger 5 Foldable Electric Scooter TODAY!
Be sure that you check out some of these other great electric scooters and hoverboards brought to you by Wild Child Sports!
(Visited 94 times, 1 visits today)