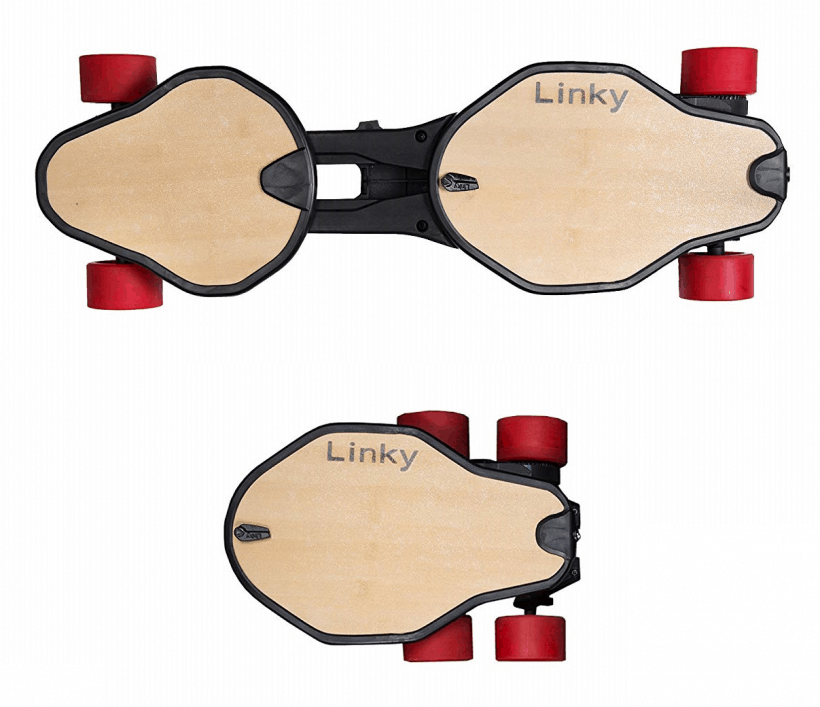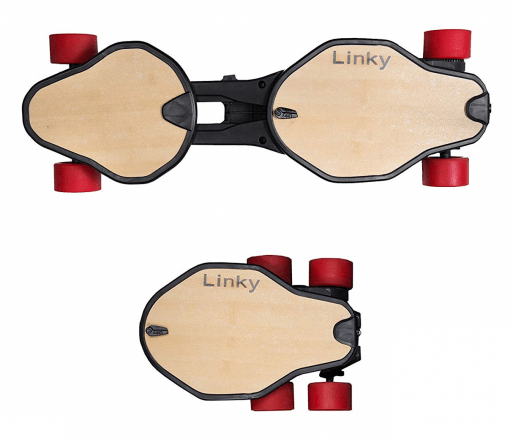 Foldable Electric Skateboard by Linky
Portable can sometimes be a concern when looking for the best electric skateboard for your commute. Linky has solved the portability problem with their cool, new bamboo electric skateboard. The Linky Bamboo basically folds in half making it super easy to toss it into your backpack or some other type of bag. You're not going to find another electric skateboard like this currently on the market.
Who is the 
Linky
designed for?
This foldable electric skateboard has a maximum rider weight of 220 pounds. This makes the Linky a great option for both kids and adults.
What is the top speed of the 
Linky foldable electric
skateboard?
The top speed of the Linky electric skateboard is 18.6 mph with a range of up to 12 miles on a full charge.
What is the charge time of this electric skateboard?
The charge time for the Linky is 30 minutes to 1 hour.
Where can you buy this electric skateboard?
Here's where you can find the current price of the Linky skateboard: 50% Discount Now! Buy Now & Save!
Linky Foldable Electric Skateboard
Specs & Features
Carbon fiber and bamboo deck
83mm wheels
12% climbing grade
USB port
4 different riding modes
Bluetooth connectivity
Wireless remote
So what are you waiting for? Get your Linky Foldable Electric Longboard today!
Be sure to check out some of the other great electric skateboards brought to you by Wild Child Sports!
Foldable Electric Skateboard by Linky