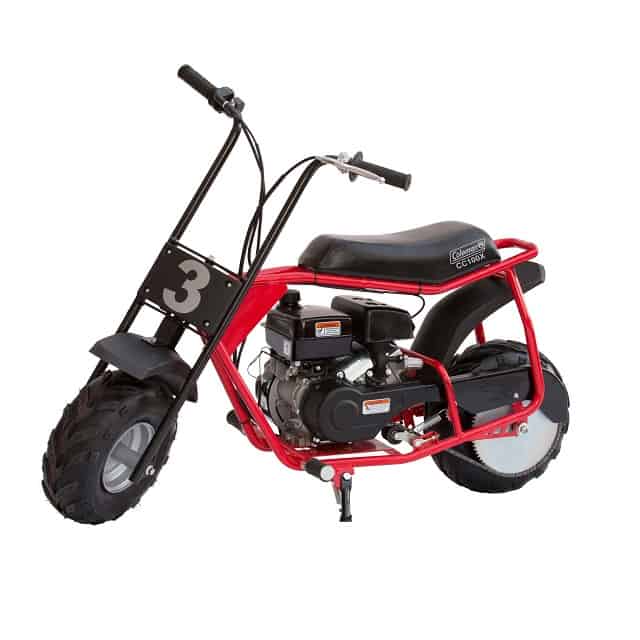 Gas Powered Kids Mini Dirt Bike – Coleman Powersports CC100X Review 2020
Today, we are going to take a look at another one of our favorite gas powered kids mini bike by Coleman Powersports. Bottom line, this kids mini bike is a good quality, fantastic entry level dirt bike at an affordable price! Let's take a closer look at our CC100X Review.
Be sure to check out our other Coleman Powersports mini dirt bike reviews of the CT100U and CT200U.
Who is this gas powered kids mini bike designed for?
The Coleman Powersports CC100X mini bike is recommended for riders 13 and older with a maximum rider weight of 150 pounds.
How big is the Coleman 
CC100X Mini Bike
?
The CC100X weighs 79 pounds. Here are the dimensions of this Coleman mini bike:
Length: 50 inches
Width: 23.62 inches
Height: 35 inches
Wheelbase: 37.4 inches
Ground clearance: 3.5 inches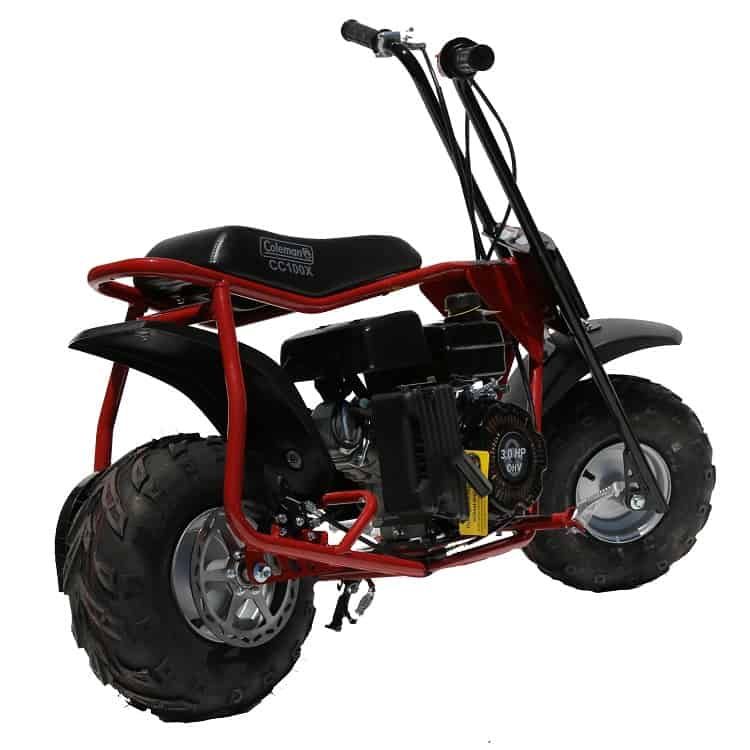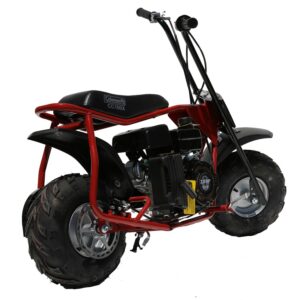 What is the top speed of this kids mini bike?
The top speed of the Coleman CC100X mini bike is 20 mph. Keep in mind that top speed can and most like will vary based upon the actual weight of the rider and any cargo.
Where can you buy this Coleman Powersports Gas Powered Kids Mini Bike?
Here is where you can find the current price of this kids mini bike:
Coleman Powersports CC100X
Specs & Features
99 cc 4 stroke engine
Automatic
Centrifugal clutch
Chain drive
Gear ratio – 6.3:1
Rear disc brakes
Gas tank capacity – .42 gallons
Front tire size – AT145/70-6
Rear tire size – AT145/70-6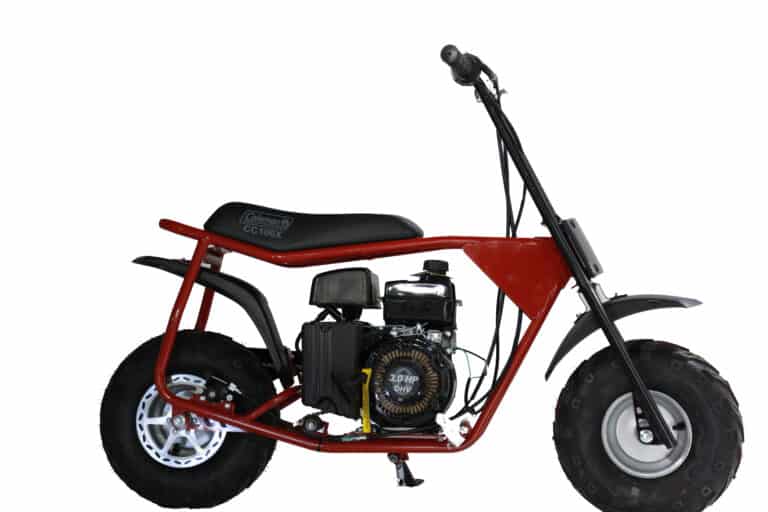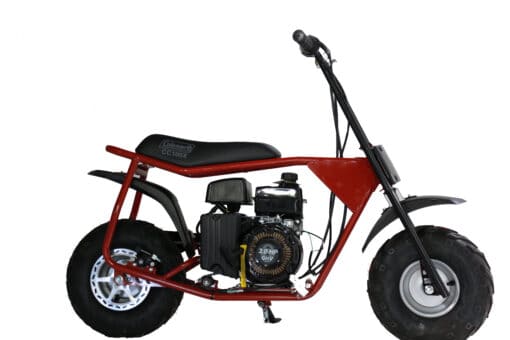 So what are you waiting for? Get your Coleman Powersports mini bike TODAY!
Thanks for stopping by and checking out our Coleman CC100X Review. Be sure to check out some of the other Coleman Powersports and action sports toys brought to you by Wild Child Sports!