Gas Powered Mini Dirt Bike – Burromax TT40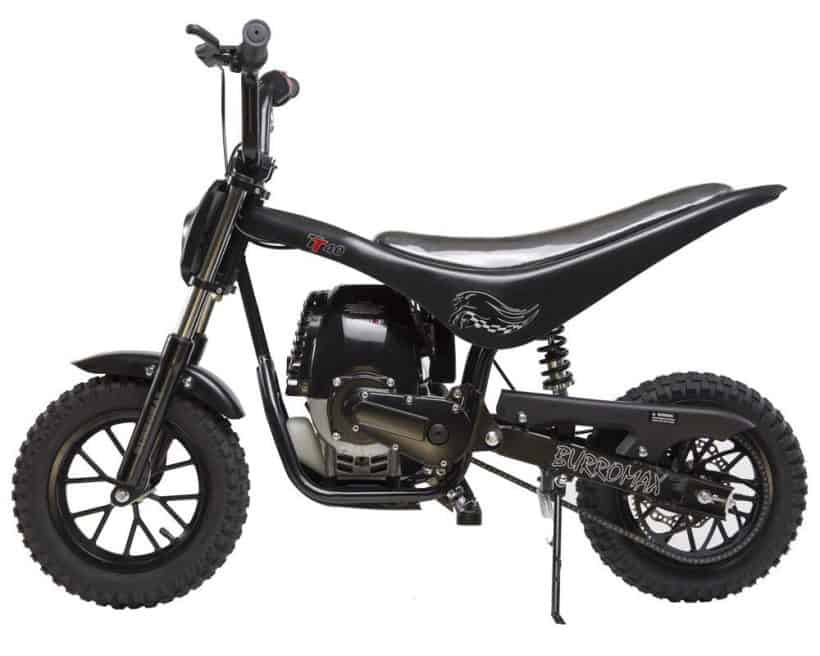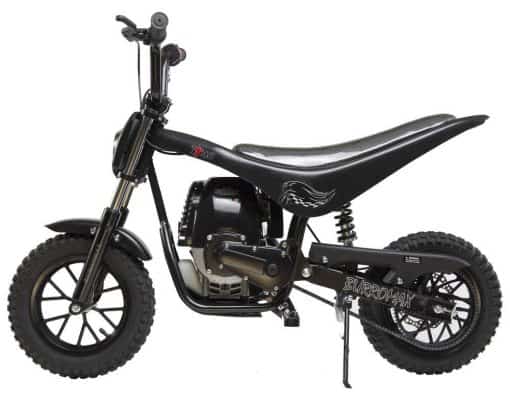 If you're anything like us, you're always on the look out for any new mini dirt bikes. The Burromax TT40 is one of the newer mini bikes to hit the market. This is an awesome entry level mini bike for a couple of different reasons. It's ergonomic seat designs caters to both shorter and taller riders. The TT40 is super easy to maintain because of its 4 stroke engine. Most importantly, its fun, fast and priced well! Let's take a closer look at this gas powered mini dirt bike!
Who is this gas powered mini dirt bike designed for?
Generally speaking, this is more of a kids mini bike. The TT40 has a maximum rider weight of 145 pounds. Since Burromax doesn't actually list a recommended rider age, you will need to take a closer look at the abilities and experience of your rider to determine if this mini dirt bike is a good fit. With that being said, Burromax has designed the TT40 with a longer seat to allow for more distance between the rider and the handlebars. This makes this mini bike particularity attractive to taller riders. At the same time, the seat also allows a smaller, shorter rider to scoot forward on the bike and still feel comfortable while riding.
What is the top speed and ride time of this kids mini bike?
The Burromax TT40 has a top speed of 22 mph with a ride time of 45 to 60 minutes on a full tank of gas. It's also worth mentioning that the weight of the rider can and most likely will affect the top speed and range. A heavier rider might see a slightly slower top speed and less ride time when compared to a lighter rider.
Where can you buy the Burromax TT40?
Here is where you can find the current price of the TT40 gas powered mini dirt bike
Burromax TT40 Specs & Features
ENGINE – The TT40 is powered by a 40cc 4 stoke engine. 4 stroke engines are awesome because you won't have to mix in any oil and require minimal maintenance.
FRAME – Burromax has constructed the frame of the TT40 with heavy duty welded steel.
SUSPENSION – This gas powered mini dirt bike uses a telescopic front fork along with an adjustable mono shock rear suspension. Full suspension equals a super smooth ride!
HANDLEBARS – You're going to get adjustable riser handlebars along with a twist grip throttle and hand operated brake.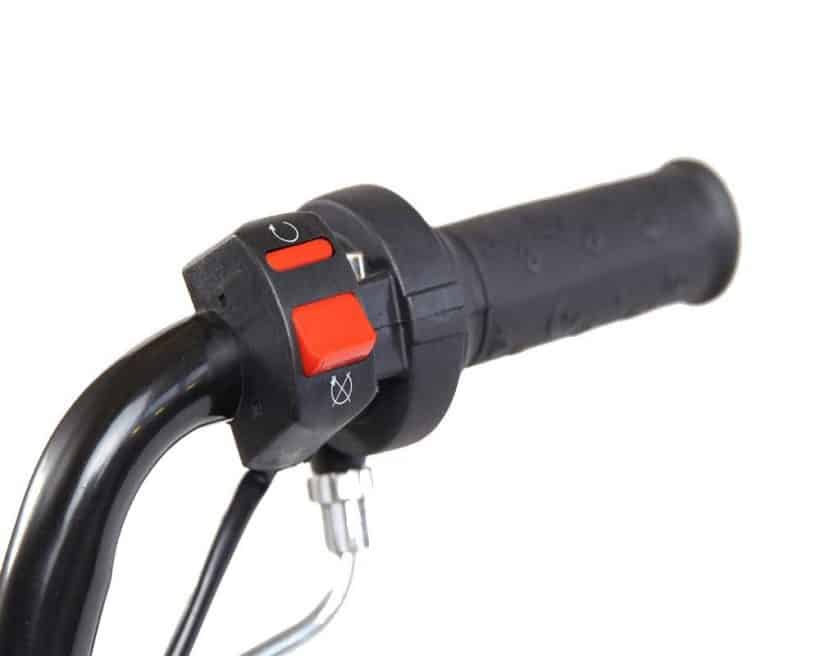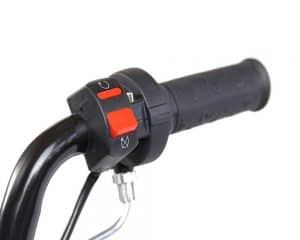 Thanks for stopping by and checking out Burromax TT40 Review! Be sure to check out some of these other great kids dirt bikes brought to you by Wild Child Sports!
And remember to always educate your child on motorcycle safety and have them always wear the appropriate safety gear!
Gas Powered Mini Dirt Bike – Burromax TT40