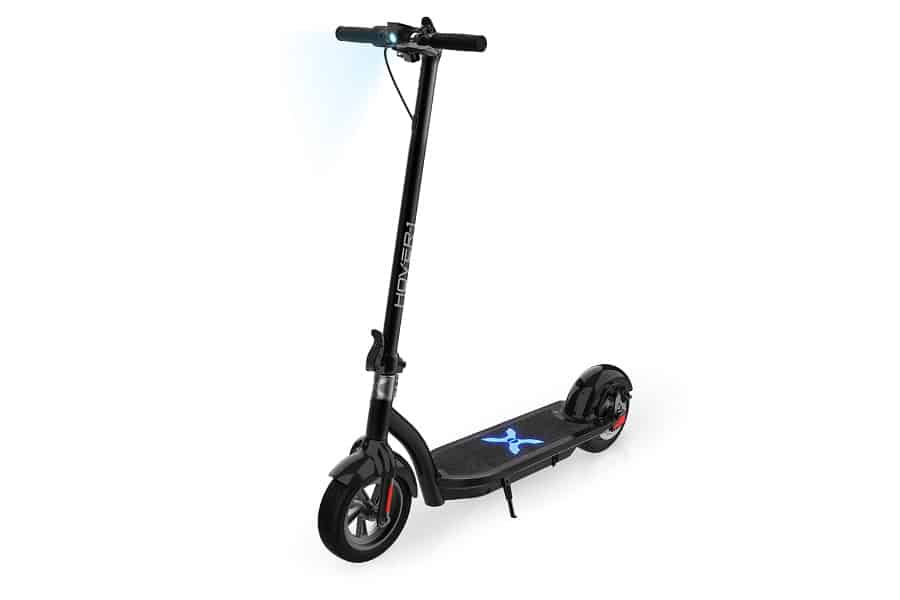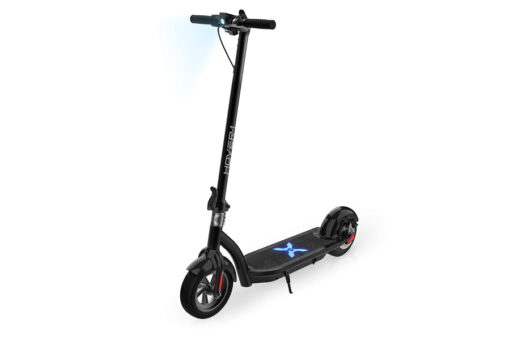 Hover-1 Alpha Electric Scooter
Today we're going to take a quick look at the Hover-1 Alpha electric scooter.  Hover-1 makes a number of electric scooters that all fall in an economical range of prices.  The Alpha is the top of the line model when it comes to power and speed.  With that comes a little higher price than the other models as well as an overall heavier ride.  There are some unique features of the Alpha that give it a pretty cool look too.  For example, the x on the deck is an LED light.  It also has an undercarriage light and small headlight for night riding.  Check out the video below for an example of riding at night.  It also comes equipped with its own bluetooth speaker to stream your music.  Overall, for the price, you're getting a pretty well designed scooter.  Let's check it out.
Who is the 
Alpha Scooter
designed for?
This electric scooter is designed for teen riders up to adults with a maximum rider weight of 264 pounds.
How big is this Hover-1 electric scooter?
The Hover-1 Alpha weighs 34.4 pounds making it pretty average when compared to other electric scooters.  Transporting it around isn't that difficult at this weight. Here are it's other dimensions:
Length: 44 inches
Height: 49 inches
How fast is the Alpha?
The Hover-1 Alpha's top speed is 18 mph which will give you a max distance of about 12 miles on a full charge.  The charge time for this electric scooter is between 4.5 to 6.5 hours.
What we like most about the Hover-1 Alpha electric scooter?
BUILT STRONG – Hover-1 built a high-quality strong scooter designed to take riders of all sizes.  They've also included a 450-watt motor which is stronger than most of the 250 watt to 350 watt motors in the same scooter class as this one comes with.  One other feature that makes this affordable electric scooter stand out is it's built-in blue tooth speaker which allows you to stream your favorite tunes as you cruise down the road.
What would we change about the Hover-1 Alpha electric scooter?
CHARGE TIME – This is personal preference but we don't love the time it takes to charge the electric scooter. With a stated time ranging from 4.5 to 6.5 hours it could take up half of your day charging.  This is a great scooter for quick rides, but if you are looking for an adult electric scooter for commuting you might have to look for a quicker charge and longer ride.
Where can you buy the Hover-1 Alpha?
Here is where you can find the current price on this Hover-1 electric scooter:
Check out the Hover-1 Alpha in ACTION!


So what are you waiting for? Get the Hover-1 Alpha today!
Thanks for stopping by and checking out our Hover-1 Alpha electric scooter review. Be sure to check out some of the other cool electric scooters brought to you by Wild Child Sports.