Inboard M1 Review – Freeride Electric Skateboard
Electric Skateboard with Freeride Capabilities
If you're looking for an electric skateboard that gives you full freeride capabilities, the Inboard M1 is for you! Let us kick things off by explaining how most electric skateboards work. Most electric skateboards are powered by a gear or belt that is connected to the motor. That gear or belt is always attached and engaged so essentially you are never able to just coast or freeride. This adds a lot of wear and tear to your electric skateboard especially when you're going downhill. Inboard changed the game when they created the M1 skateboard. Inboard puts the motors inside the rear wheels (Mantra Drive) allowing the board to glide and coast just like a normal skateboard.
Why does this matter? Well, here at Wild Child Sports we love bombing hills on our longboards. Inboard basically created a skateboard that allows you to ride up the hill without any effort and then freeride down. It also allows you to push or pump the board. This can be especially helpful if you're riding in a crowded area or need to conserve battery. There are some key features to the M1 that we will highlight today that separate it from its competitors. The Inboard M1 is an awesome electric skateboard. We want to help you to make sure that you are getting the best electric skateboard for your unique riding style. Let's check out the Inboard M1 Review!
Inboard M1 Electric Skateboard Review
Inboard M1 Review – Deck
Let's kick things off with a more detailed review of the Inboard M1 deck. Inboard has packed this deck with a lot of advanced technology and features. First off, the deck has a really nice concave with some pretty aggressive grip tape to hold your feet in place while riding. One really cool feature to this composite deck is the fiberglass wrap. This wrap, similar to what you'd see on a snowboard, protects the bottom of your Inboard skateboard. You'll also noticed that all of the electronics are actually housed inside of the deck. This what really gives the Inboard M1 its clean, sleek look and what really separates it from a lot of other electric skateboards. For your safety, the Inboard skateboard also has LED lighting on the nose and tail.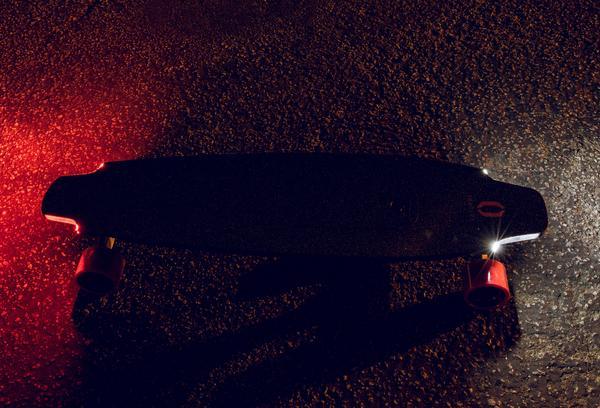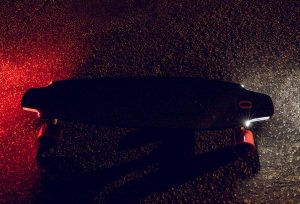 Inboard M1 Review – 
Motor / Drive Train
Next, we are going to take a closer look at the Manta Drive Technology. The drive train has no gearing or belts. It provides smooth acceleration with no resistance to the wheel. In other words, this drive train allows you ride and pump (freeride) on the Inboard M1 just as you would a normal skateboard. You are able to completely freeride and carve without have to worry about the friction from gears or belts. This is also a great way to conserve your battery power. This one of the BEST features of this electric skateboard! Here's a picture to better explain the Manta Drive concept:


Inboard M1 Review – 
Battery
Now, on to the battery. If you've done your homework on the Inboard skateboard you've probably heard some mixed reviews on the battery, specifically the low range. The range for the battery is around 7 miles. The Powershift battery can be changed in a matter of seconds and can be charged in 90 minutes or less. The argument can be made that other similar electric skateboards have a longer range. However, with the new price for the Inboard M1, you can purchase the skateboard with an additional Powershift battery, get the longer range, and still be out of pocket a few hundred dollars less than if you had purchased a similar competitors board. Personally, we have never had any issues with our Inboard batteries.

Inboard M1 Review – 
Remote
The next item to cover in our Inboard M1 Review is the RFLX remote. The M1 remote is not big and clunky like other electric skateboards. It fits nicely into your hand and makes acceleration and braking a breeze. You are also equipped with 3 different riding modes – beginner, intermediate, and advanced. The top speed of the Inboard M1 in beginner mode is 5 mph. In intermediate mode the top speed is 14 mph and in advanced mode the top speed of the M1 is 22 mph.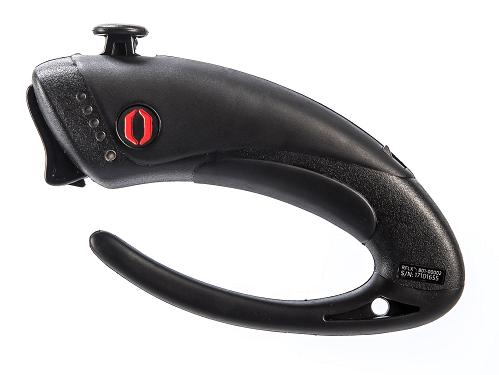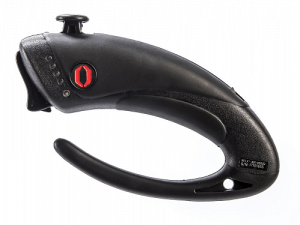 Inboard M1 Review – Final Thoughts
The Inboard M1 electric skateboard has some really unique and distinct features. You have to look at the specific features that you need based upon your riding style before you can really decide on "the best electric skateboard." If all you care about is top speed and range, then the M1 skateboard might not be the best option for you. If you want to be able to mix things up with different riding styles and capabilities, then the M1 would be an awesome option!
Inboard M1 Electric Skateboard Spec & Features
Here's a quick snapshot of the specs & features of the Inboard electric skateboard:
1000 watts continuous, 1600 watts max motor
Lightweight wood-core composite deck with a stiff flex
80mm, 78a wheels
Manta Drive Technology
Electronic regenerative braking
Weight of 14.5 pounds
RFLX remote
LED headlights and tailights
Splash resistant
Multiple riding modes – beginner, intermediate, and advanced
Safe for air travel
Who is the Inboard M1 electric skateboard designed for?
This electric skateboard is designed for beginner to expert riders and can hold a rider up to 250 pounds. Thanks to the three different riding modes, you can start slow and progress to a higher top speed as you get more comfortable.
What is the top speed of the Inboard M1 skateboard?
The top speed of the Inboard M1 is 22 mph with a cruising distance of 7 miles on a full charge.
Where do you buy the Inboard M1?
We recommend going straight to Inboard. One of the main reason is because of some of the special financing options available only through them. Even if you don't use one of these financing options, inboardtechnology.com has the best pricing out there on these electric skateboards. And don't forget to Take $50 Off Your First Purchase!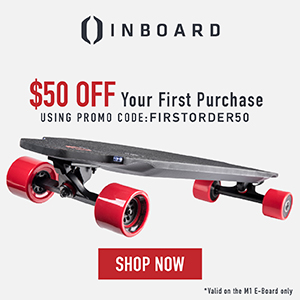 How much does this Inboard M1 electric skateboard cost?
This skateboard is going to run you about $1000. While this is not a cheap electric skateboard by any stretch of the imagination, you are getting cutting edge technology and numerous features that make this one of the absolute best electric skateboards currently on the market! If this board is still outside of your budget, we recommend that you take a look at the best budget electric skateboard – Acton Blink S-R.
Check out the Inboard M1 in ACTION!


So what are you waiting for?
Get your Inboard M1 electric skateboard today!
Thanks for stopping by and checking out our Inboard M1 Review. Be sure to check out some of the other skateboards brought to you by Wild Child Sports.