Huffy Electric Green Machine Drift Trike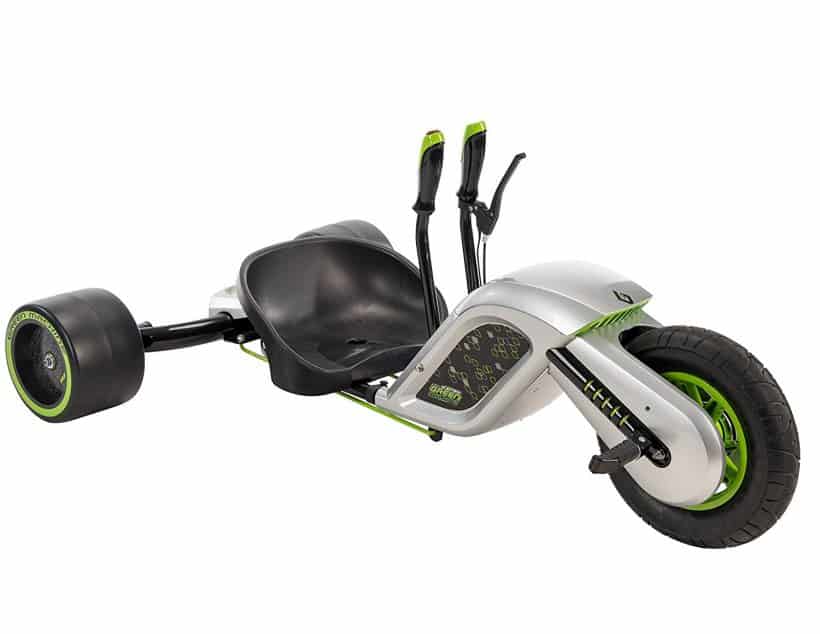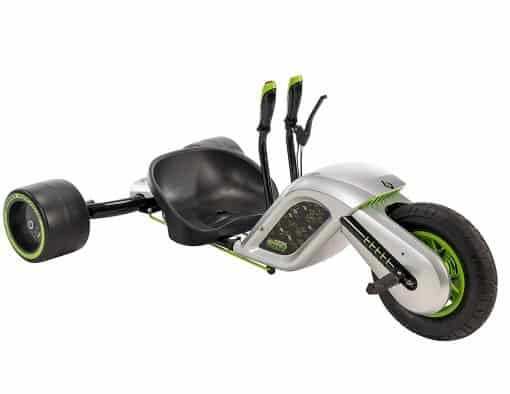 Kids Electric Drift Trike by Huffy
The Huffy Electric Green Machine is going to be a fantastic entry level kids drift trike. It will get your rider comfortable with basic trike drifting and allow them to advance to a faster high performance electric drift trike down the road. Let's take a closer look at this kids electric drift trike.
Who is this electric powered drift trike designed for?
This Huffy kids electric drift trike is designed for riders ages 8 and older with a maximum rider weight of 200 pounds.
What is the top speed of the Huffy Electric Green Machine?
The top speed of this electric powered drift trike is 12 mph with a run time of 30 minutes.
How much does the Electric Green Machine cost?
The Huffy Green Machine is the best kids electric drift trike under $200. You are not going to find another entry level electric drift trike for less than this price!
Huffy Electric Green Machine Specs & Features
Two 12-volt batteries with charger
Steel frame in silver with black and neon green accents
Green Machine grips
Push button for electric power
Adjustable bucket seat
Pneumatic front tire
Two wide, slick rear tires
Responsive handbrake
Dual stick steering
Check out the Huffy Electric Green Machine in Action!


So what are you waiting for? Get your Huffy Electric Green Machine Today!
Be sure to check out some of the other great drift trikes brought to you by Wild Child Sports!