Kids Electric Quads – Monster Insect Mini Quad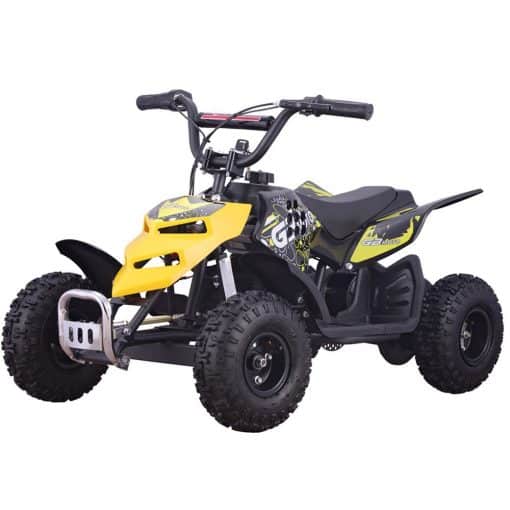 Monster Insect Mini Quad
The Monster Insect kids electric mini quads are great entry level ATVs to get your child familiar with operating something motorized with a twist grip throttle. Your child will be able to focus on throttling and steering without having to worry about balancing as you would on any 2-wheeled electric or gas powered dirt bike. This kids ATV will provide hours of outdoor fun! Let's take a closer look at the Monster Insect mini quad!
Who are these Kids Electric Quads designed for?
The Monster Insect Mini Quads are designed for kids and teens with a maximum rider weight of 160 pounds. Adult supervision is always required when operating this ATV.
What is the top speed of the Monster Insect Mini Quad?
This kids electric quad has a top speed of 9 mph with 1.5 hours worth of drive time on a full charge!
How much do these Kids Electric Quads cost?
The Monster Insect Mini Quad is going to run you just under $400.
Monster Insect Mini Quad Specs and Features
High-tensile steel frame
250W motor
Lithium ion battery
4 inch all terrain tires
Colors available: yellow, pink, green, blue and red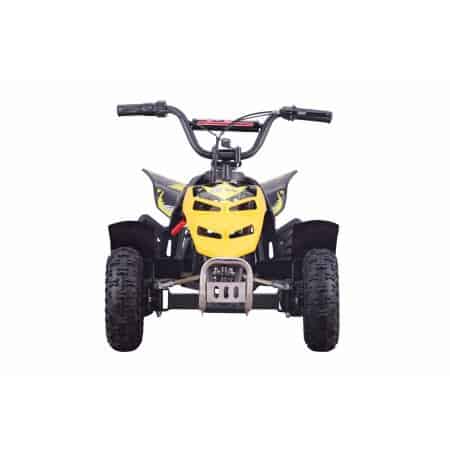 So what are you waiting for? Get your Monster Insect Mini Quad TODAY!
Thanks again for stopping by and checking out this kids electric ATV! Be sure that you check out some of the other great actions sports toys brought to you by Wild Child Sports!
(Visited 252 times, 1 visits today)