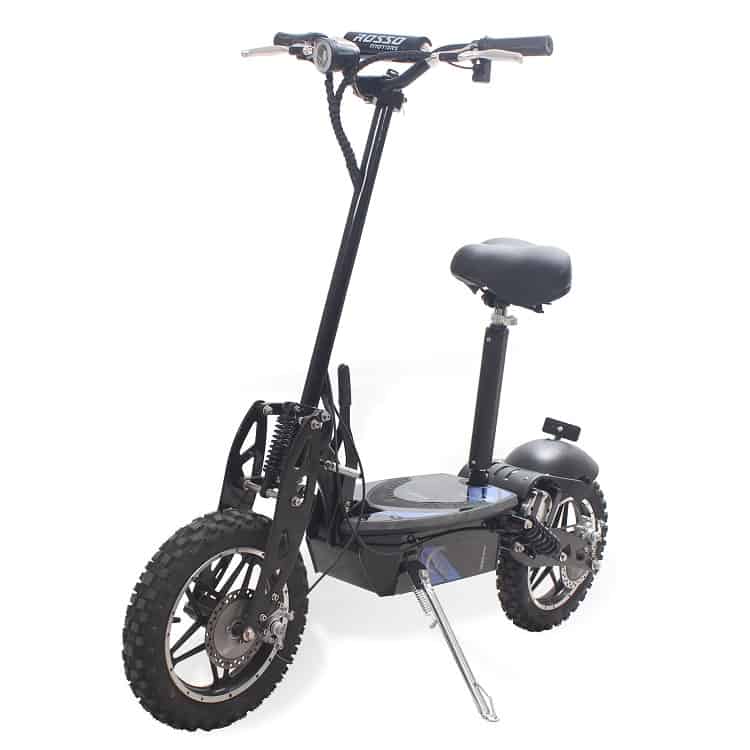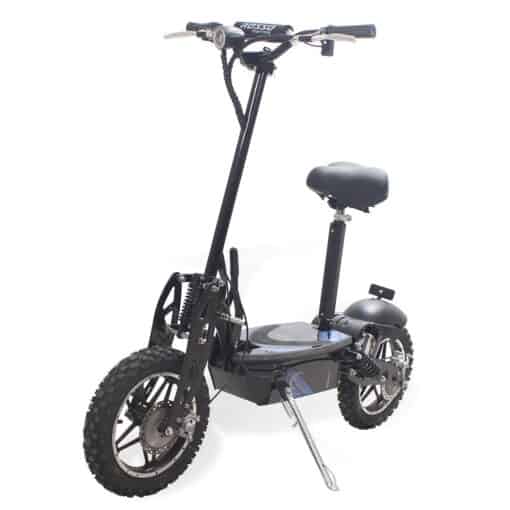 Kids Seated Electric Scooter – Rosso Motors Cobra
We love us some Rosso Motors! If you haven't done so already, be sure to check out our reviews of their kids ATVs – the Rosso Motors eQuad S and eQuadX.
The Cobra seated kids electric scooter is one of their newest electric ride on toys. And this scooter packs some punch with its 1000 watt motor! Let's take a closer look at the Cobra.
Who can ride this kids seated electric scooter?
The Rosso Motors Cobra is designed for riders ages 8 to 16.
How fast does this seated electric scooter go?
The Rosso Motors Cobra top speed is ~ 17 mph (28 kph).
How long does it take to charge this Rosso Motors electric scooter?
The Cobra has a charge time of 6 hours.
Where can you buy the Rosso Motors Cobra?
This scooter is available in both blue and green. Here is where you can find the current price:
Rosso Motors Cobra Specs & Features
Chain driven 1000 watt electric motor
36V 12AH rechargeable battery
2.50 inch x 10 inch off road tires
Front and rear disc brakes
Front LED light
Retractable kick stand


So what are you waiting for? Grab one of these awesome electric scooters today!
If you liked our article on the Rosso Motors Cobra, be sure that you check out some of these other great scooters and action sports toys brought to you by Wild Child Sports!