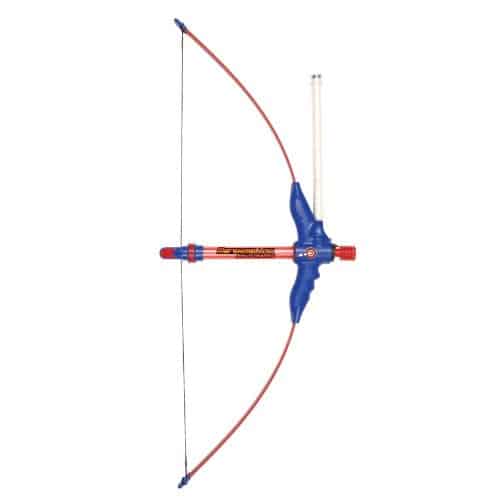 Nothing like a little back yard battle with Marshmallow bow and mallows.  Have a blast with your friends and if you get a little hungry take a break and eat a little of your ammo.  Check it out in the video:
Marshmallow Bow Video
Bow and Arrow Marshmallow Shooter. See if you're the modern-day William Tell with the highly accurate Marshmallow Bow & Mallow. Snap-action fun for all ages, the Bow & Mallow shoots at a range of up to 30 feet and holds 25 miniature marshmallows in one magazine for soft, non-stop fun. Develop a bullseye aim at the snap of a finger. Dishwasher safe after loads of fun. For ages 6 and up. Dimensions: 33.50″ L x 14″ W x 2″ H Weight: 1 lb.
Shoots mini marshmallows 30 ft
Dishwasher safe
Outdoor- indoor play
Year around fun for all seasons
Fun for all ages
List Price: $ 29.95
Price: $ 18.95

(Visited 94 times, 1 visits today)