Portable Skateboard Ramp by FreshPark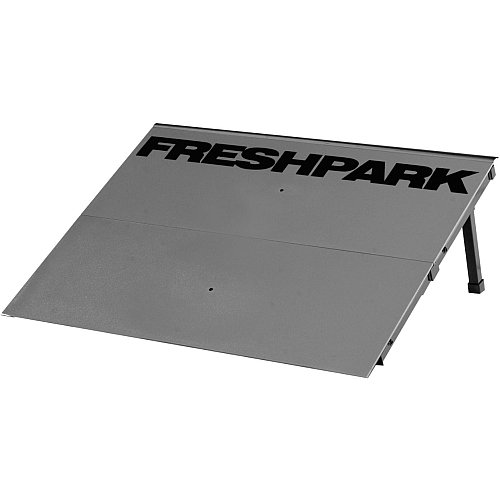 FreshPark Wedge Ramp Portable Skateboard Ramp
If you looking for an extremely well built portable skateboard ramp, you've got to check out this wedge ramp from FreshPark!
Who is the portable wedge ramp designed for?
This is a great ramp for extreme sports enthusiasts both young and young. The ramp itself can hold up to 500 pounds. Because of the wedge design, it will be a great ramp for longer distance jumps. Not only can this be a good option for skateboards but for BMX and scooters as well.
How much does the FreshPark portable skateboard ramp cost?
This wedge ramp is going to run you around $325. It is a bit pricey, but keep in mind that it is made of super high quality materials and is both fold-able and easily portable.
FreshPark Wedge Ramp Specs & Features
Hinge-pin design for easy assembly and perfect alignment
Urethane riding surface for super high traction
Powder coated steel ramp frame
Modular and interlocking
Compatible with other FreshPark ramps and rails
Fold-able and portable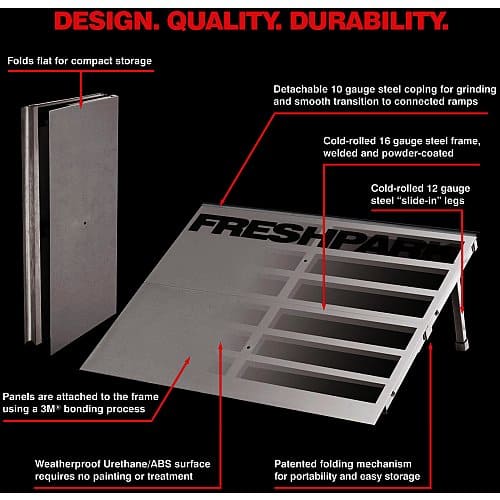 Be sure to check out some of the other skateboards brought to you by Wild Child Sports!
(Visited 66 times, 1 visits today)