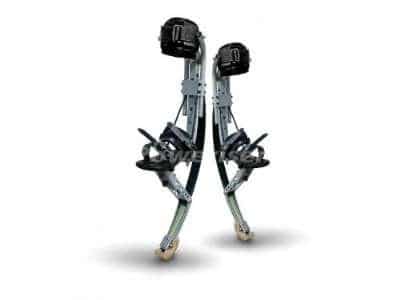 Check out the Poweriser Jumping stilts. These are specially designed stilt that will enable you to pull off the sickest extreme sports tricks.  Not only will you be able to jump up to 7 feet high, but you can run with these stilts at up to 20 miles per hour.  The unique spring design stores the energy on each step or jump and then thrusts it out as you take off.
A genuine top quality jumping stilt available at an affordable price to you, the end user.  The Poweriser Jumping stilts are constructed with a thick aluminum frame with a long lasting quality fiberglass leaf spring as the backbone.  This is a must have item in your arsenal of action sports gear.
List Price: $ 386.99
Price:

Check out this cool video using the poweriser jumping stilts.
(Keep in mind this guy is a professional – use at own risk)
(Visited 145 times, 1 visits today)