The RVCA Camo Hat by Bruce Irons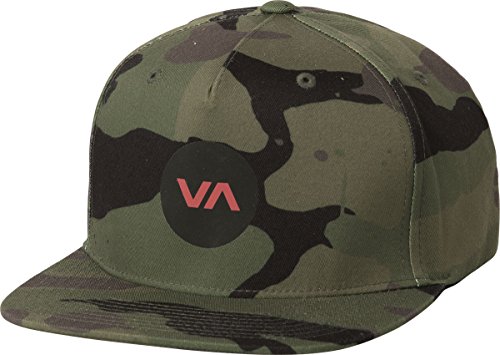 The RVCA Bruce is a Fitted RVCA Camo Hat.  It's a special edition mid-fit, 5-panel flex fit hat by Bruce Irons. It has a VA heat transfer at the front and Kauai embroidery at the wearer's right side.
How much is the Bruce RVCA Camo Hat going to cost me?
You'll find with most retailers that sell RVCA camo hats you'll end up paying somewhere around 30 bucks or more.
The RVCA Bruce Camo Hat Details
97% polyester, 3% elastane

Sizes Range from Small to XL

Hey, its camo! What more do you want?
Who is Bruce Irons?
Bruce Irons was born and raised in Hawaii on the Island of Kauai with his brother Andy Irons.  Traveling the world in search of perfection is what keeps Bruce inspired and motivated to succeed. He is always in search of the next best setup on every adventure he encounters.  He is an Icon of the sport and an inspiration to the next generation:
Here's a quick video done by RVCA about Bruce:
Be sure to check out some of the other cool stuff brought to you by Wild Child Sports

(Visited 86 times, 1 visits today)