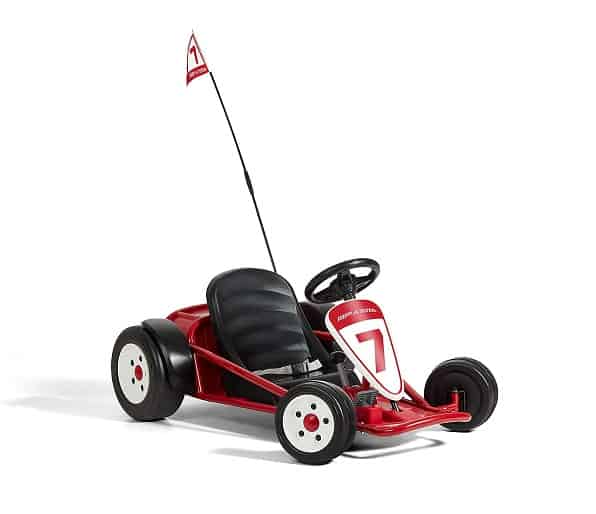 Ultimate Go Kart by Radio Flyer
Looking for a good quality, affordable go kart for your up and coming racer? Then you better check out this cool new electric go kart from Radio Flyer. The Ultimate Go Kart is an awesome entry level ride on to ride that will give your child a great first time experience with using a steering wheel and gas pedal. And with the 3 different speed settings, your child can progress and his or her own pace. Let's take a closer look at this kids electric go kart.
Who is the Radio Flyer Go Kart designed for?
This kids go kart is designed for riders ages 3 to 8 with a maximum rider weight of 81 pounds.
How big is the Ultimate Go Kart?
This electric go kart weighs just over 42 pounds. It's 43 inches long, 30.25 inches wide and 37.2 inches high.
How fast does this electric go kart go?
The top speed of the Radio Flyer go kart is 8 mph. As mentioned earlier, this kids go kart is equipped with 3 different speed settings – 2.5 mph, 5 mph and 8 mph. It also has a single speed setting when in reverse.
Where can you buy this go kart?
Here is where you can find the current price of the Radio Flyer Ultimate Go Kart:
Radio Flyer Ultimate Go Kart Specs & Features
24 volt rechargeable battery system
Easy to use on/off switch
Adjustable seat with seat belt
Large rear wheels for drifting
Racing flag
Parent controlled speed lock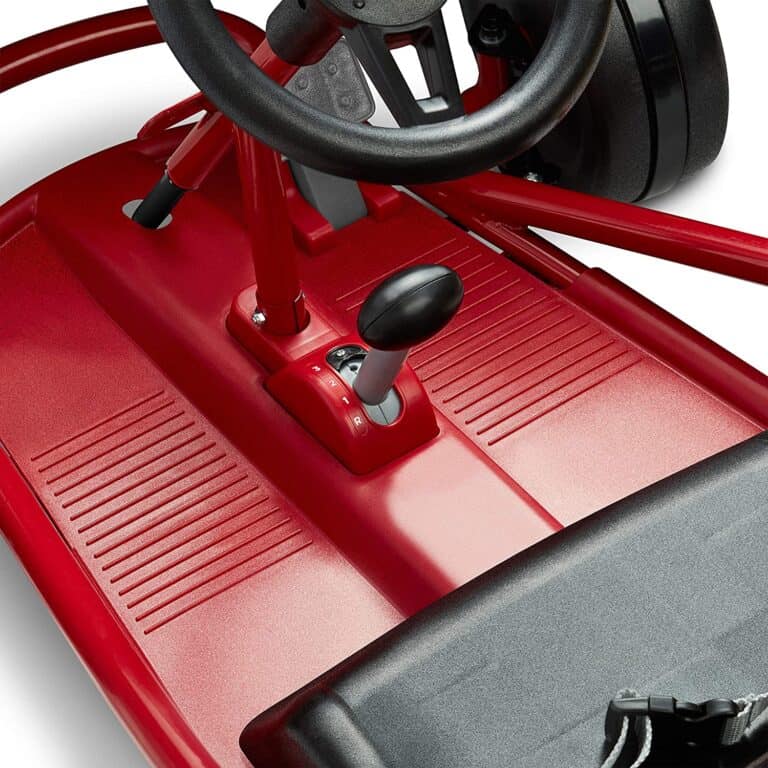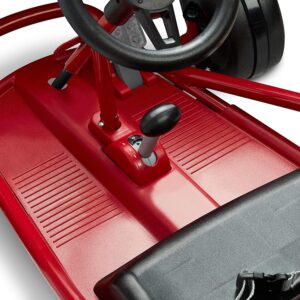 Check out the Best Electric Go Kart for Kids Under 8 in ACTION!

So what are you waiting for? Get the Radio Flyer Ultimate Go Kart!
Thanks for stopping by and checking out our review of best electric go kart for kids under 8. Be sure to check out all of the other electric ride on toys brought to you by Wild Child Sports.