Razor SX500 Review – Jeremy McGrath Razor Dirt Bike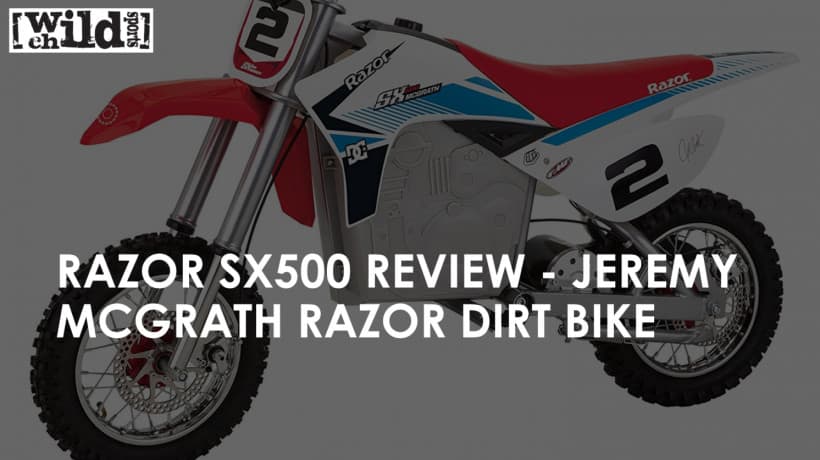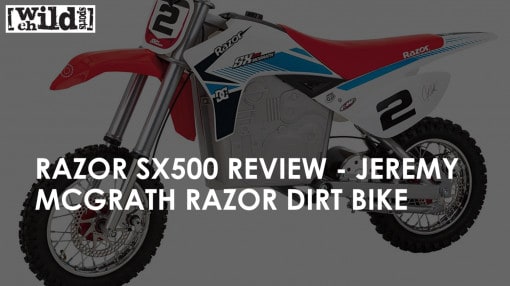 Jeremy McGrath Razor Dirt Bike
It's Showtime! What do you get when you combine the winning-est motocross rider in history with a Razor electric dirt bike? The Jeremy McGrath Razor Dirt Bike SX500! With an authentic motocross frame geometry and a replica of Jeremy's MX dirt bike, Razor dirt bikes offers you the perfect mini dirt bike for your little champion! The McGrath SX500 is available in both red and green. They say seeing is believing so take a moment and read through our Razor SX500 review and check out the Razor SX500 specs & features to see what makes this Razor dirt bike so awesome! Grab the Red Razor SX500 for under $400!
If you're not sure which of the Razor electric dirt bikes is of best fit for you or your child, be sure to check out our article on choosing the right model.
Razor SX500 Review
[sc name="SX500″ ]
Who is the Razor Dirt Bike SX500 designed for?
This electric dirt bike is designed for riders ages 14 and up with a maximum rider weight of 175 pounds.
How big is the SX500 Razor Dirt Bike?
The SX500 weighs 98 pounds. Here are the dimensions of the SX500:
Length: 56 inches
Width: 24.5 inches
Height: 36 inches
What is the difference between the SX500 VS MX500? In short, these two Razor dirt bikes are basically the same with the exception of the Jeremy McGrath graphics and fairing design on the SX500. If you want to learn more about the differences between the SX500 VS MX500, check out our full comparison review.
How fast does a Razor SX500 go?
The Razor SX500 top speed is 15 mph with up to 40 minutes of continuous use on a full charge. The charge time for this kids electric dirt bike is 12 hours.
How much does the Razor McGrath SX500 cost?
The Razor SX500 is going to run you less than $500.
Red Razor SX500 Dirt Bike
Green Razor SX500 Dirt Bike
Razor SX500 Jeremy McGrath Razor Dirt Bike Specs & Features
Chain-driven 500-watt electric motor
36 volt rechargeable battery system
Authentic Jeremy McGrath graphics and fairing design
Dual suspension
Riser handlebars
Large pneumatic knobby tires
Retractable kickstand
Hand operated dual disc brakes
Check out the McGrath SX500 is Action!

So what are you waiting for? Order your Razor Dirt Bike SX500 today!
Thanks for stopping by and checking out this Razor dirt bike review. If you like this Razor SX500 review, be sure to check out some of these other mini dirt bikes brought to you by Wild Child Sports!