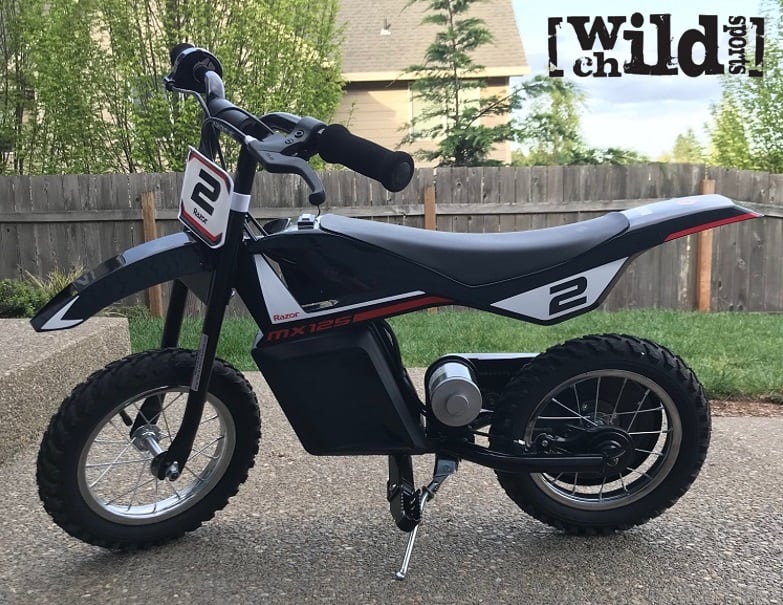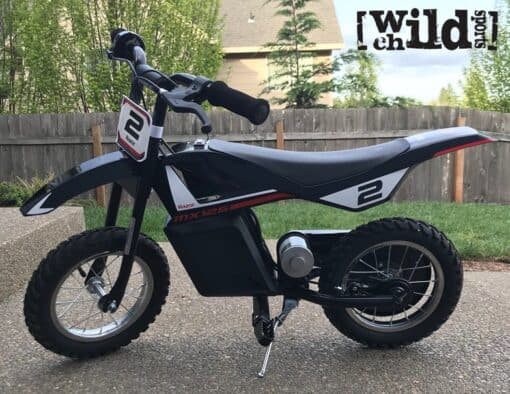 Razor MX125 Electric Dirt Bike Review 2020
Wild Child Sports is stoked on the new Razor MX125! Here's why. Up until now, the smallest Razor dirt bike was the MX350. The MX350 is a great starter bike but it can be too big for some younger, smaller riders. Well, Razor solved this problem with the introduction of their smallest electric dirt bike ever into their lineup – the MX125 Dirt Rocket. And from what we've been hearing so far, everyone LOVES this mini bike! Today we are going to walk you through all of the details of this new Razor electric dirt bike.
If you're not sure which of the Razor electric dirt bikes is of best fit for you or your child, be sure to check out our article on choosing the right model.
How is the MX125 holding up? October 2020 Update
We wanted to give you a quick update of the MX125 Dirt Rocket after several months of use. We purchased this Razor dirt bike at the beginning of April 2020 and have been riding it almost daily through mid October 2020. At this point, we haven't seen really any drop in performance. Since this was the first mini bike ever for our rider, the foot pegs are scraped up a little bit from a few falls here and there. Here's what they look like: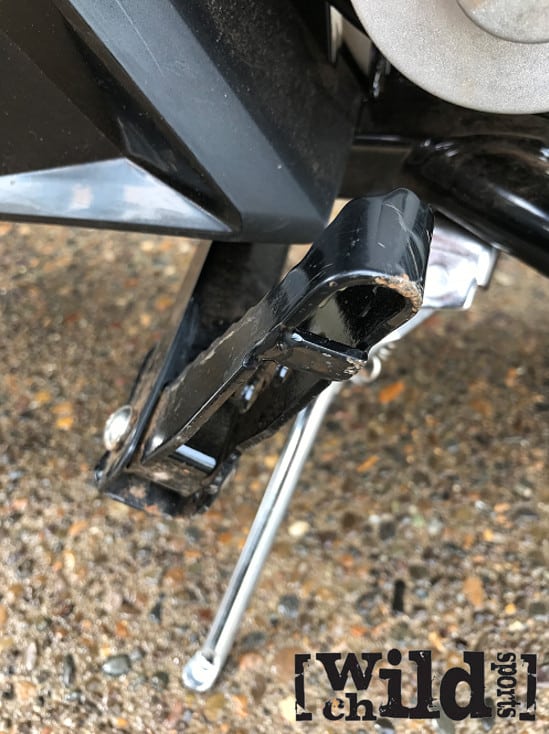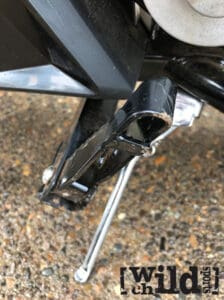 There have been no changes to top speed, range or charge time. This electric mini bike rides basically the same as it did when we took it out of the box.
Who can ride the Razor MX125 Dirt Rocket?
This Razor electric dirt bike is designed for riders ages 7 and up with a maximum rider weight of 110 pounds.
How big is the MX125 Razor Dirt Bike?
The MX125 is going to be the smallest of all the different Razor dirt bikes. Here are the dimensions of this electric mini bike:
Length: 36.42 inches
Width: 21.46 inches
Height: 25.16 inches
How fast does a Razor MX125 go?
The Razor MX125 top speed is 8 mph. It's important to note that top speed can be affected by the weight of the rider. A lighter rider will likely see a higher top speed and a heavier rider might see a lower top speed.
What is the ride time of this Razor dirt bike?
The Razor MX125 has a ride time of 30 to 40 minutes on a full charge. Similarly to top speed, ride time is also affected by the weight of the rider. Ride time might be shortened with a heavier rider and lengthened with a lighter rider. If the rider is doing a lot of starting and stopping on the MX125, you could see ride time shortened here as well.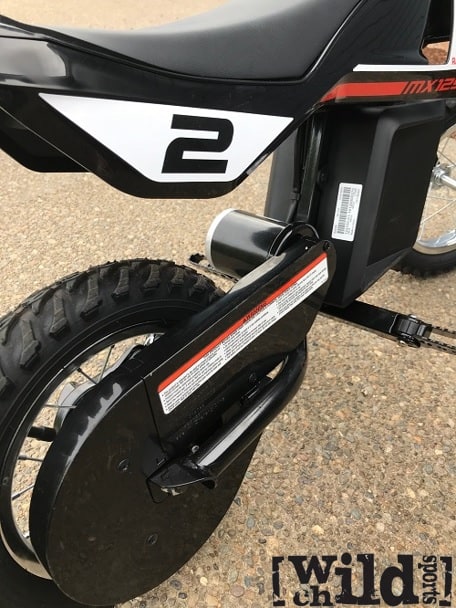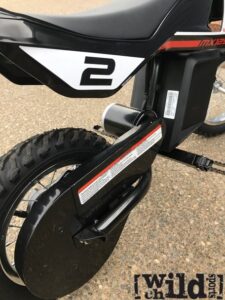 How long does it take to charge this Razor dirt bike?
The Razor MX125 has a charge time of 6 hours. Even if the LED light turns green on your charger before that, Razor recommends that you let the battery charge for the full 6 hours. You will also want to recharge the battery immediately after each use. This will help to ensure a long battery life.
Where can you buy the Razor MX125?
October 2020 UPDATE: We've been getting a lot of questions about where to find the MX125. At the moment, Walmart seems to be one of the best online retailers that has a consistent supply. Here is the link to Walmart: Razor MX125 Dirt Rocket
One of the cool things that we noticed when Walmart had restocked these kids mini bikes was the introduction of two new color combos: pink and blue. Check them out!
Pink Razor MX125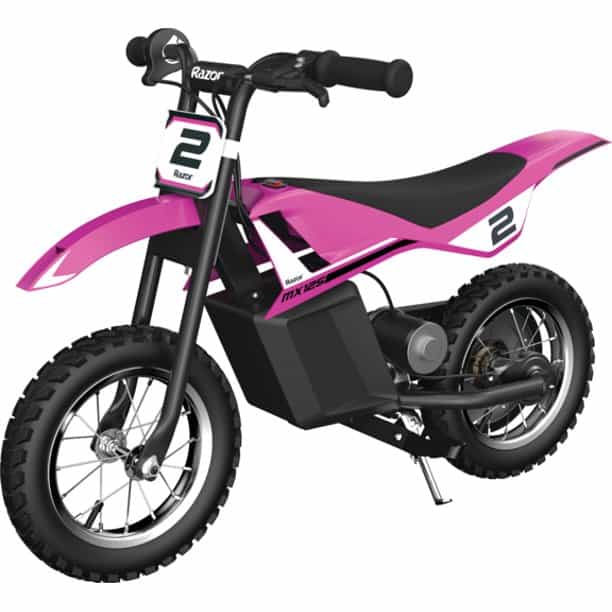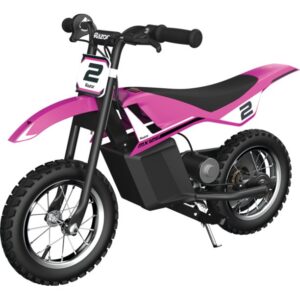 Blue Razor MX125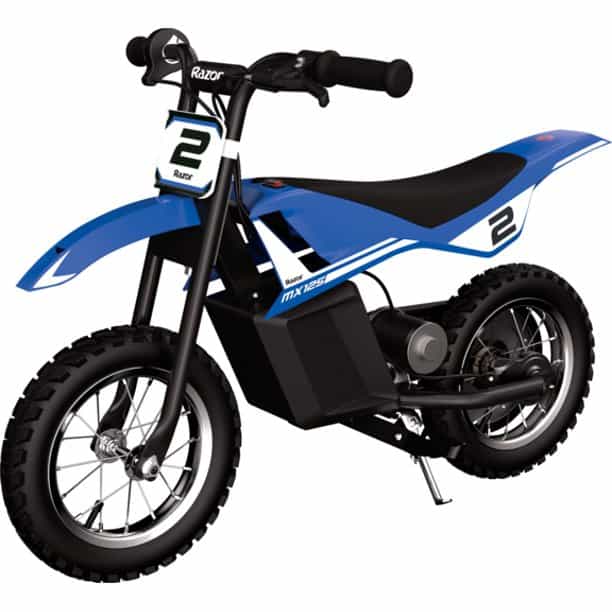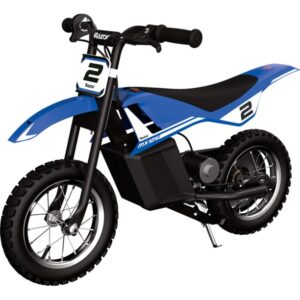 We will be sure to keep you updated on when and where to find the MX125.
Here is where you can find the current price of the MX125 electric powered mini dirt bike:
Razor MX125 Dirt Rocket Specs & Features
Chain-driven 100 watt electric motor
12 volt rechargeable battery system w/ charger
Twist grip throttle control
Authentic motocross-style spoke wheels
12 inch knobby tires
Retractable kickstand
Shatter proof plastic fairings and fenders
Folding metal foot pegs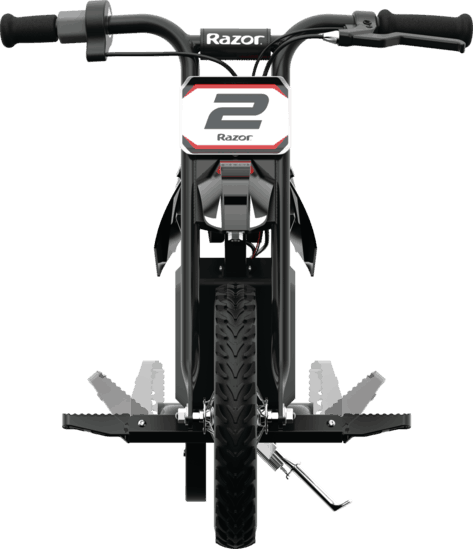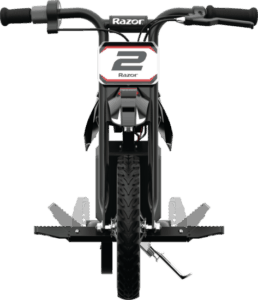 What do we like most about the MX125 Dirt Rocket?
MOTOR – The 100 watt motor provides just the right about of power and torque for a first time rider.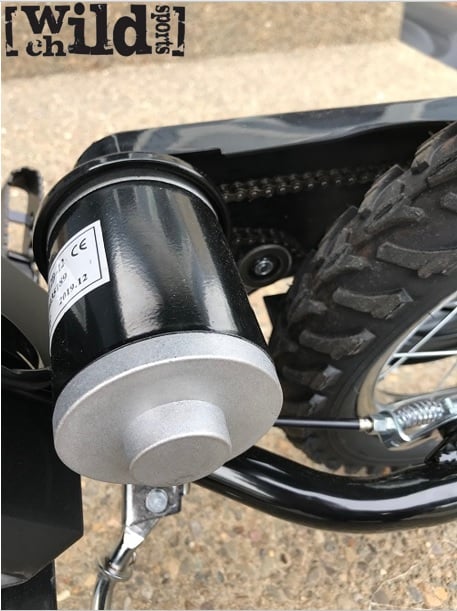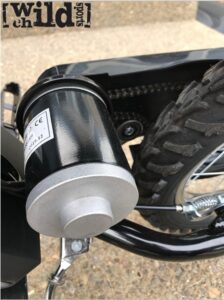 BRAKING – The rear drum brake is very responsive. It does take a little getting used to but very helpful to make your child feel safe while riding.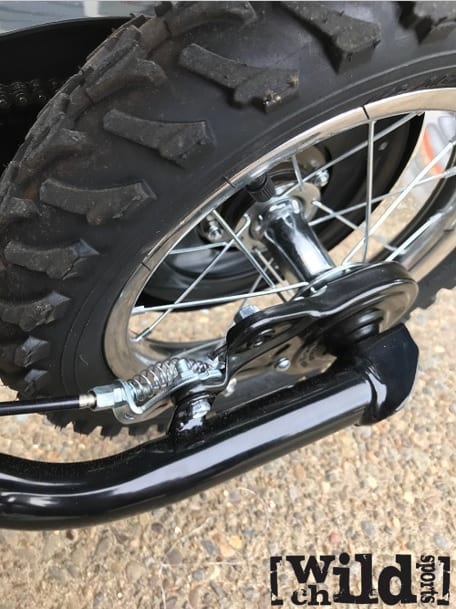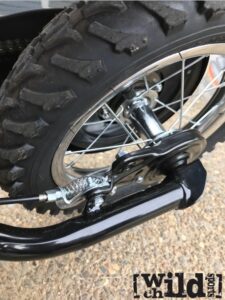 BRAKE LEVER – You might be thinking, "what's so special about the brake lever?"Well, it contains a safety switch to cut power to the motor when the brake is applied. In other words, applying the brake will always stop the mini bike.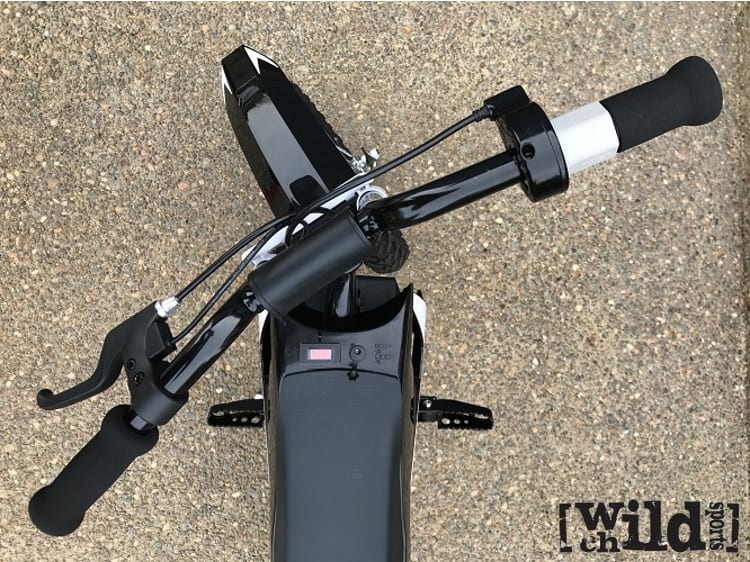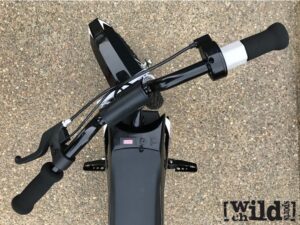 Final Thoughts on the MX125 Dirt Rocket
Razor hit it out of the park with the MX125. This is a fantastic starter bike for a first time rider. It will allow your young rider to get comfortable with balancing on two wheels, throttling with a twist grip throttle and braking with a hand operated brake. Plus, it will give your child the experience and confidence that they will need to move on to bigger and faster Razor dirt bikes like the MX350, MX500 and even the MX650!
Check out the Razor MX125 Dirt Bike in Action!


So what are you waiting for? Get your MX125 TODAY!
Thanks for stopping by and checking out our Razor MX125 Dirt Bike Review. Be sure to check out all of the other Razor dirt bikes brought to you by Wild Child Sports.
And remember to always educate your child on motorcycle safety and have them always wear the appropriate safety gear!