Razor MX650 Electric Dirt Bike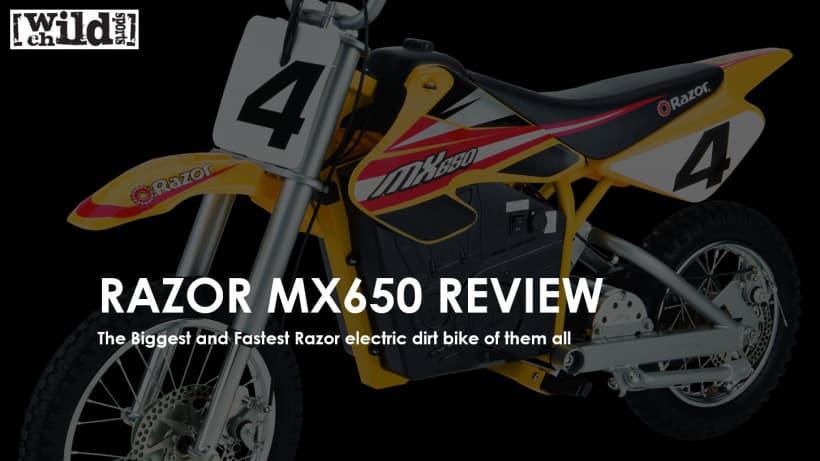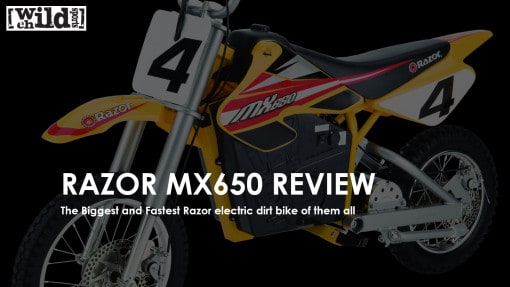 Razor Dirt Bike MX650 – The Biggest and Fastest Razor Dirt Bike
Here's the deal!  If you're looking for the biggest and fastest electric dirt bike that Razor has to offer, then look no further than the MX650!
First of all, the Razor MX650 electric dirt bike will give your older children the real off-road experience that they are looking for. Since this electric dirt bike can hold up to 220 pounds, the MX650 is a lot of fun for adults too! You can find this Razor dirt bike in orange, yellow and black. It's super easy to assemble and the tools are included. Let's take a closer look at our Razor MX650 Electric Dirt Bike Review.
Razor Electric Dirt Bike Buyers Guide
If you're not sure which of the Razor electric dirt bikes is of best fit for you or your child, be sure to check out our article on choosing the right model. Now, let's take a look at some of the specifics of the MX650 including top speed and range.
Who is the Razor Dirt Rocket MX650 dirt bike designed for?
This electric dirt bike is designed for riders ages 16 and up with a maximum rider weight of 220 pounds.
How big is the MX650 Razor Dirt Bike?
The MX650 weighs 98 pounds and is going to be the largest of all the different Razor dirt bikes. Here are the dimensions of the MX650:
Length: 56 inches
Width: 24.5 inches
Height: 36 inches
How fast does a Razor MX650 go?
The Razor MX650 top speed is 17 mph with a range of up to 10 miles or 40 minutes of continuous use on a full charge. The charge time for this kids electric dirt bike is 12 hours. Keep in mind that there are some Razor MX650 mods that can be made to increase the overall top speed. Check out this video of a Razor dirt bike going over 40 mph!
Where can you buy the Razor MX650?
Here is where you can find the current price of the yellow, black and orange Razor MX650:
Yellow MX650 Dirt Rocket
Black MX650 Dirt Rocket
Orange MX650 Dirt Rocket
Razor MX650 Electric Dirt Bike Specs & Features
Next, let's check out the specs of the high-performance electric powered Razor Dirt Bike MX650.
Chain-driven 650-watt electric motor
36 volt sealed lead acid rechargeable battery system
Front inverted authentic motocross suspension fork
Rear adjustable suspension and Riser handlebars
Authentic motocross-style spoke wheels
Large knobby 16 inch front tire and 14 inch rear tire
Shatter proof plastic fairings and fenders
Twist grip throttle
Folding metal foot pegs


Take a Ride on the Razor Dirt Bike MX650
Check out the Razor MX650 electric dirt bike in action! This particular video was filmed with the GoPro Hero 4 so it provides you with a much more realistic feel of the riding experience. Enjoy!


As you can see, there are a lot of people that have great things to say about the Razor MX650. Most importantly, this Razor dirt bike is going to provide you with a cost effective electric dirt bike that will last a long time. So what are you waiting for?
Order your MX650 today!
If you liked this Razor dirt bike, be sure to check out some of these other great electric dirt bikes brought to you by Wild Child Sports!
And remember to always educate your child on motorcycle safety and have them always wear the appropriate safety gear!