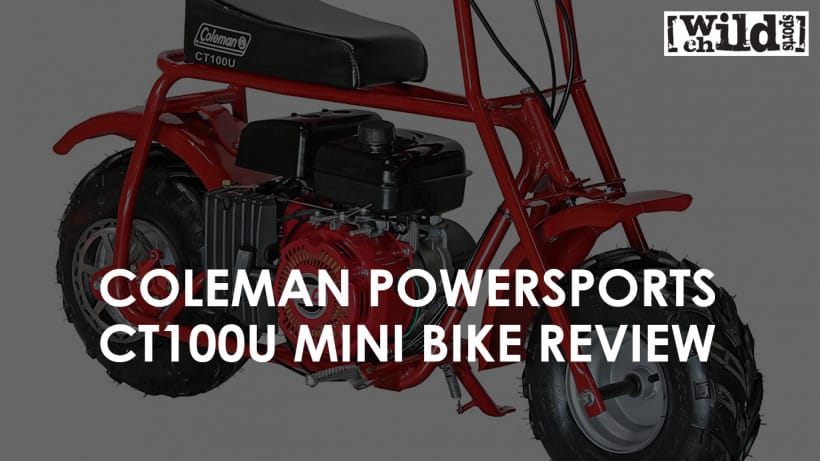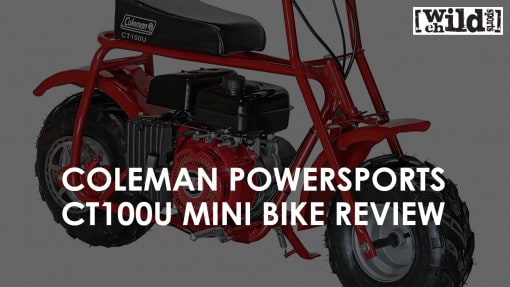 Kids Gas Powered Mini Bike – Coleman Powersports
Today, we are going to take a look at one of our favorite kids gas powered mini bike by Coleman Powersports. The Coleman CT100U is a fantastic entry level dirt bike for your up and coming rider. Our Coleman CT100U review is going to take a closer look at who this gas powered mini bike is designed for, how fast it goes and how much it costs. We will also take a look at the Coleman CT100U specs and features.
Bottom line, this kids mini bike is a good quality bike at an awesome price! The 3 horsepower engine on the CT100U packs some punch and will ensure hours of outdoor fun!
Coleman CT100U Review
The overwhelming majority of folks give the CT100U a rating of 5 stars! The main bit of negative feedback that we've seen centered more around the actual shipping of this mini bike. For some folks, their bike arrived with damage to the packaging causing some small dings or dents to the bike itself. With that being said, we've experienced really good customer service from Coleman Powersports to right any wrongs.
Who is this kids gas powered mini bike designed for?
The Coleman Powersports CT100U mini bike is for riders 13 and older and a maximum rider weight of ~150 pounds.
How big is the Coleman 
CT100U Mini Bike
?
The CT100U weighs 82 pounds. Here are the dimensions of the Coleman mini bike 100cc:
Length: 48 inches
Width: 32 inches
Height: 24 inches
What is the top speed of this kids mini bike?
The top speed of the Coleman CT100U mini bike is 20 mph with 3 hours of ride time on a full tank of gas. Keep in mind that this mini bike was rated at 150 pounds so top speed can and most like will vary based upon the actual weight of the rider and any cargo.
Where can you buy this Coleman Powersports Kids Gas Powered Mini Bike?
Keep in mind that the price for this kids mini bike can change and you can find some awesome deals online. Until recently, you could only find the CT100U in red, but now it's also available in black!
Coleman Powersports CT100U
 Specs
Here's a list of some of the other important Coleman CT100U specs:
98cc 4 stroke OHV 3 Horsepower engine
Automatic
Centrifugal clutch
Chain drive
Gear ratio – 6.3:1
Rear disc braking system (shown below)
Wheelbase – 34 inches
Ground clearance – 3.5 inches
Gas tank capacity – .42 gallons
Front tire size – AT145/70-6
Rear tire size – AT145/70-6
Coleman Powersports CT100U
 Gas Powered Minibike Video


So what are you waiting for? Get your Coleman Powersports Kids Gas Powered Mini Bike Today!
Thanks for stopping by and checking out our Coleman CT100U Review. Be sure to check out some of the other Coleman Powersports and action sports toys brought to you by Wild Child Sports!