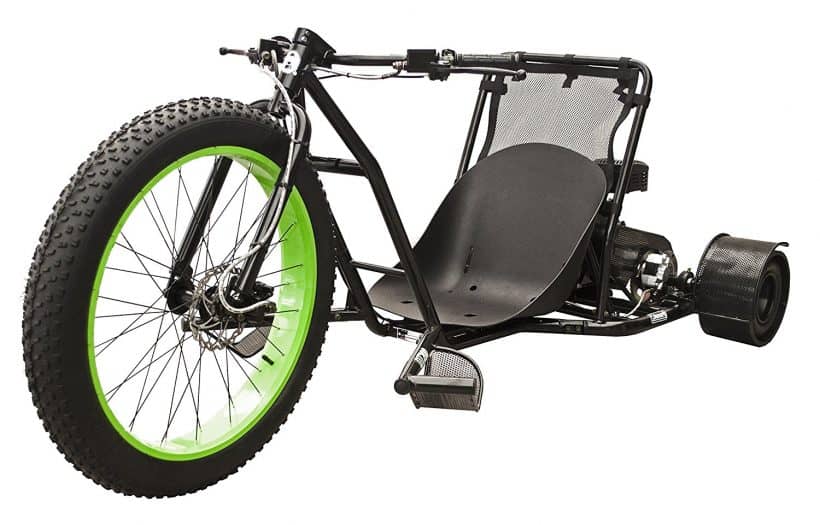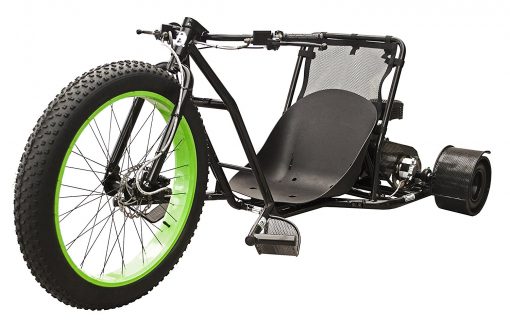 Adult Drift Trike by Coleman Powersports
Trike drifting isn't just for kids anymore! This Coleman adult motorized drift trike packs some punch with its 6.5 horsepower engine. To make the trike drift, Coleman has added a PVC sleeve that fits over each of the rear tires. These sleeves can be removed when you're not wanting to drift. Let's take a closer look at the DT200 drift trike!
Who is the Coleman Powersports 196cc Drift Trike designed for?
This adult drift trike is designed for riders ages 16 and older with a maximum rider weight of 250 pounds.
How big is this adult motorized drift trike?
The Coleman DT200 weighs 147 pounds. Here are its other dimensions:
Length: 79 inches
Width: 40.5 inches
Height: 34 inches
Wheelbase: 60 inches
Ground Clearance: 2 inches
Fuel capacity: .95 gallons
What is the top speed of this adult drift trike?
The top speed of the Coleman DT200 drift trike is 25 mph.
Where can you buy the Coleman Powersports DT200 Drift Trike?
Here is where you can find the current price of this gas powered drift trike.
Coleman Powersports Drift Trike
 Specs
198cc 4 stroke OHV 6.5 horsepower engine
Heavy duty metal frame
Easy pull start
PVC rear wheel drift sleeves

Hand operated front & rear hydraulic disc brakes


Check out the Coleman Powersports Drift Trike in Action!


So what are you waiting for? Get your Coleman DT200 Gas Powered Drift Trike Today!
Be sure to check out some of the other great drift trikes brought to you by Wild Child Sports!