Gas Powered Mini Bike – Massimo MB200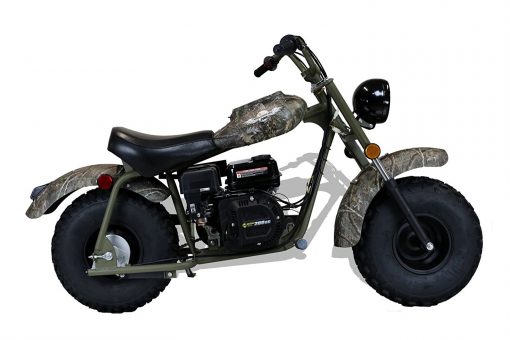 Massimo MB200 Gas Powered Mini Bike
Today, we are going to take a look at an awesome gas powered mini bike by Massimo. The Massimo MB200 is a fantastic entry level dirt bike for your up and coming rider. One of the nicest things about this mini bike is that in will arrive at your pre-assembled! Just attach your handlebars, add some gas and GO!
Check out the great reviews of this mini bike!
Who is this gas powered mini bike designed for?
The Massimo MB200 mini bike is for intermediate to advanced riders and a maximum rider weight of 200 pounds.
What is the top speed of this gas mini bike?
The top speed of the Massimo MB200 mini bike is 24 mph.
How much does the Massimo MB200 Mini Bike cost?
The Massimo MB200 is going to run you just under $700.
Massimo MB200 Mini Bike Specs & Features
196cc four-stroked, air-cooled engine

Large, wide off-road tires

Hydraulic telescopic front suspension
Fully automatic clutch transmission
Recoil pull start

6 month parts and labor warranty

Length: 66.1 inches

Width: 30.3 inches

Height: 40 inches

Weight: 152 pounds

Check out the Massimo Mini Bike in Action!

Thanks for stopping by and checking out the Massimo MB200 Mini Bike! Be sure to check out some of the other great kids dirt bikes available through Wild Child Sports!
(Visited 1,170 times, 1 visits today)