Green Razor SX500 McGrath Electric Dirt Bike
If you want you to stand out in a crowd, then check out one of our favorite Razor electric dirt bikes – the green SX500 McGrath! We love the Jeremy McGrath signature graphics and the black on black rim/tire combo. If you're looking for this type of mini bike in a smaller size for your younger rider, check out the Razor SX350. Let's take a closer look at the specific details of the Razor SX500!
Who is the Razor SX500 designed for?
The SX500 is designed for riders ages 14 and up with a maximum rider weight of 175 pounds.
How big is the SX500 Razor Dirt Bike?
The SX500 weighs 98 pounds. Here are the dimensions of the SX500:
Length: 56 inches
Width: 24.5 inches
Height: 36 inches
What is the difference between the SX500 VS MX500? In short, these two Razor dirt bikes are basically the same with the exception of the Jeremy McGrath graphics and fairing design on the SX500. If you want to learn more, check out our SX500 VS MX500 comparison review.
How fast does a Razor SX500 go?
The Razor SX500 top speed is 15 mph with up to 40 minutes of continuous use on a full charge. The charge time for this electric dirt bike is 12 hours.
Check out the Green Razor SX500 McGrath
There are a couple of key features that we want to highlight. First, is the sleek black rim and black tire combo along with the neon green front fairing. This really adds a lot to the overall character of this electric dirt bike. Next, you'll see the front fork and front suspension. Lastly, is the front disc brake that's hand operated.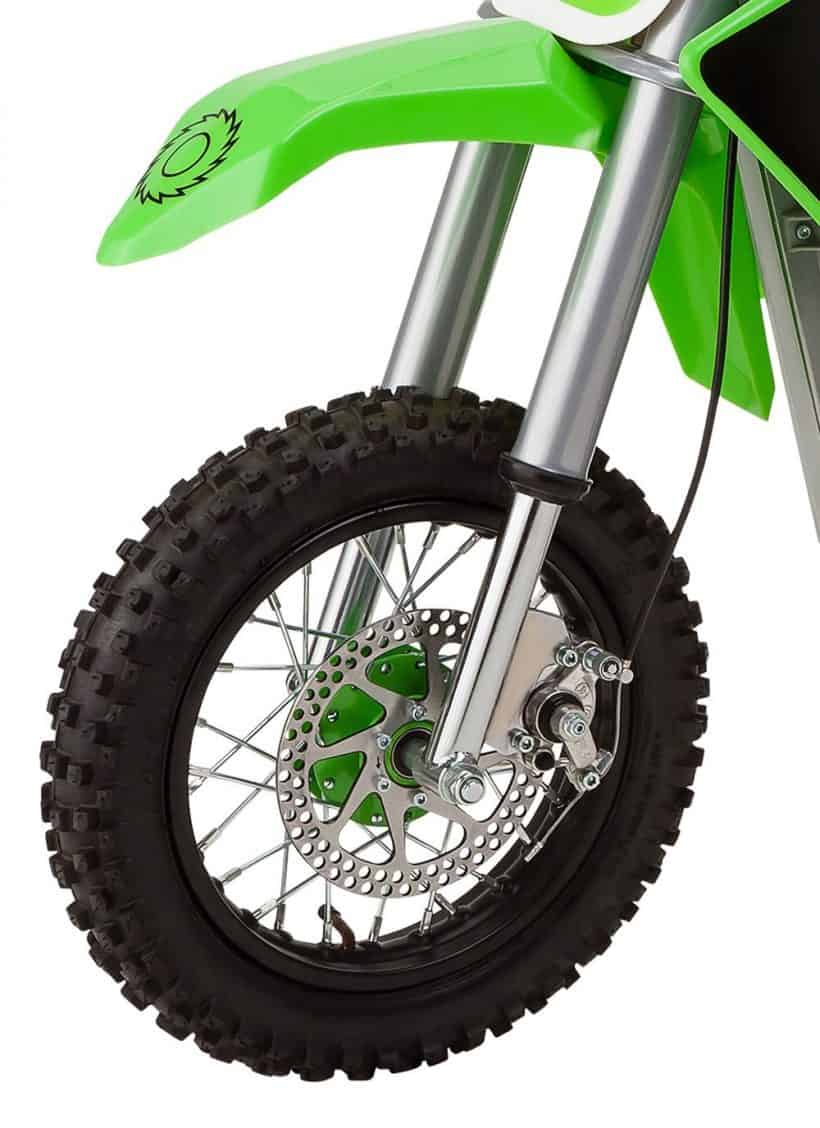 This is one of our other favorite features of this Razor electric dirt bike. Here, you get a close look at the rear fairing along with the Jeremy McGrath signature and Troy Lee Designs decal.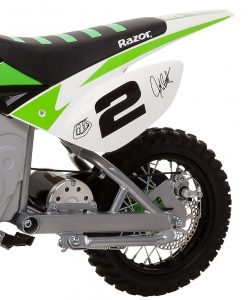 This last picture that you'll see here is a great shot of the rear suspension.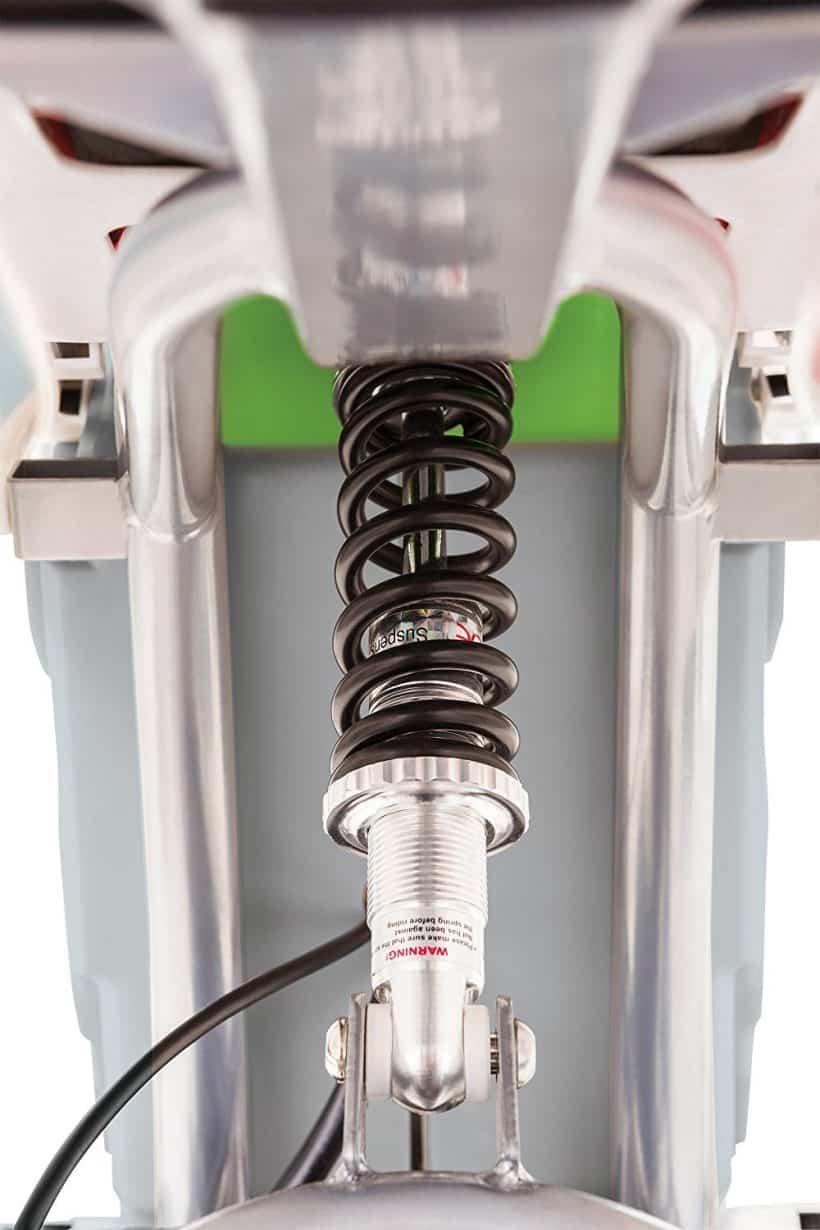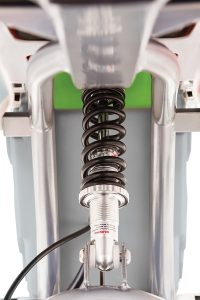 Where can you buy the Razor SX500?
Here is where you can find the current price of the SX500 electric powered mini dirt bike:
Check out what Jeremy McGrath has to say about his Razor Dirt Bike


So what are waiting for? Get your Razor McGrath electric dirt bike TODAY!
If you liked this Razor dirt bike, be sure to check out some of these other great action sports toys brought to you by Wild Child Sports!
And remember to always educate your child on motorcycle safety and have them always wear the appropriate safety gear!