Kids Electric ATV by Venom
Let us start out by saying that Venom Motorsports has completely knocked it out of the park with this kids electric ATV! Be sure to check out Venom Motorsports to see their entire lineup of electric powered ATVs! This kids electric ATV is a great entry level quad to get your child familiar with operating something motorized with a twist grip throttle. They can focus on throttling and steering without having to worry about tipping over as you would on any 2-wheeled dirt bike. And this ATV packs some serious punch with its 1300 watt motor. And last but certainly not least, your E-Madix comes with a 1 year bumper to bumper replacement parts warranty plus a 1 year engine warranty!
Let's take a closer look at the Venom E-Madix!
Who is the Venom E-Madix designed for?
This kids electric quad is recommended for riders ages 6 to 12 years with a maximum rider weight of 250 pounds. Here's why it's a great ATV for all riders: it comes equipped with an advanced speed governor. This allows the parent to adjust the speed, power and throttle response to whatever level your child is comfortable with. In fact, the top speed can be reduced to just 4 mph. This feature is very unique and not something that you see on many kids electric ATVs currently on the market.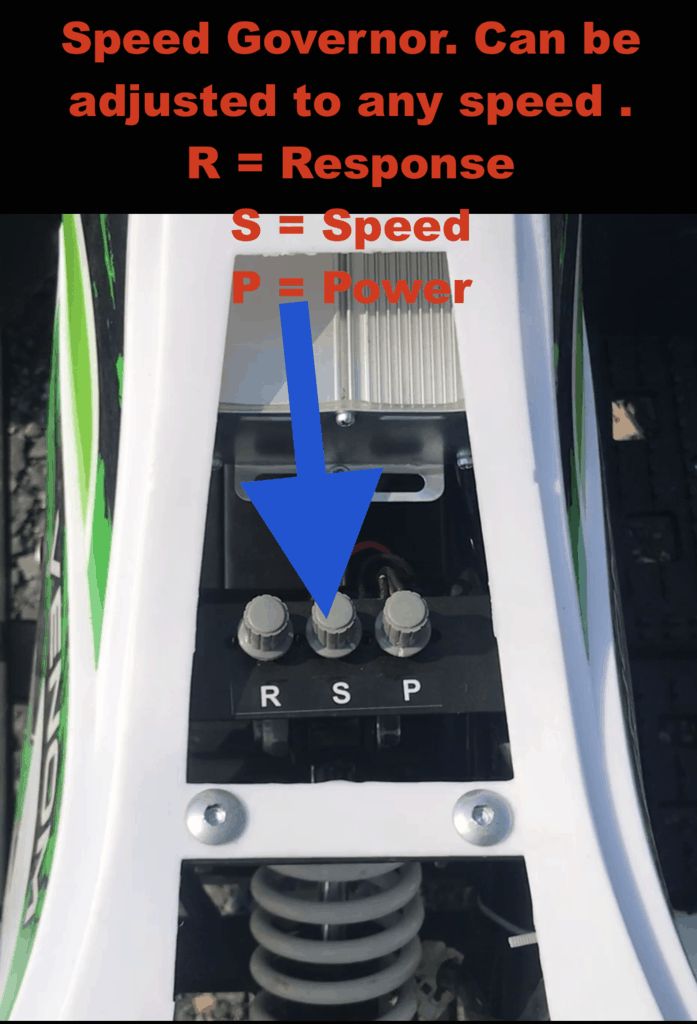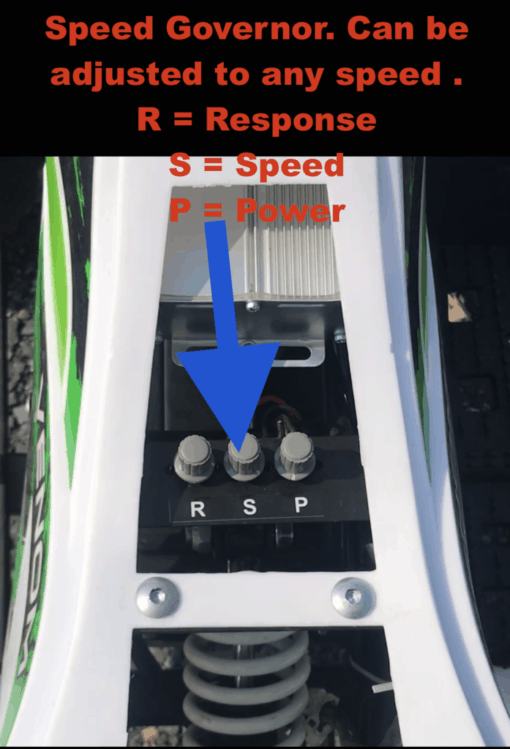 How big is this kids electric ATV?
The E-Madix weighs 140 pounds. Here are its other dimensions:
Length – 45 inches
Width – 28 inches
Height – 31 inches
Seat height – 23 inches
Wheelbase – 35 inches
Ground clearance – 8 inches
What is the top speed of this kids electric ATV?
The Venom E-Madix has a top speed of 20 mph and a ride time of 2.5 to 3 hours on a full charge. Remember, if you're concerned that the top speed might be a bit much, you can use the speed governor to slow it down a bit. The E-Madix also comes equipped with both front and rear disc brakes to keep your child safe at all times!
How long does it take to charge the Venom E-Madix?
This kids electric ATV has a charge time of 4 to 6 hours. And with such a awesome range (~34 miles), your child is sure to spend way more time riding and much less time waiting for their quad to charge.
Where can you buy the E-Madix?
Here is where you can find the current price of this kids electric quad:
Venom E-Madix Electric Quad Specs & Features
1300 watt motor

Rechargeable and removable 48V lithium battery
Front And rear mono shock
Rugged, all terrain tires
LED headlight and brake light
LED battery indicator
Chain guard
Hand operated front and rear disc brakes

Twist grip throttle

Turn key start
Climbing grade: 28 degrees
Colors available: white/green and black/blue
Check out all the details of the Venom E-Madix!


This kids ATV pretty much has it all! So what are you waiting for? Get your Venom E-Madix Electric ATV TODAY!
Be sure that you check out some of the other awesome electric ride on toys brought to you by Wild Child Sports!
And remember to always educate your child on motorcycle safety and have them always wear the appropriate safety gear!