Motivational Fitness Quotes
Whether you are just getting started or have been working out for decades, motivational fitness quotes can give you that little extra push to help you to get started or keep you going through the tough times.  Here are some of our favorite motivational fitness quotes to do just that!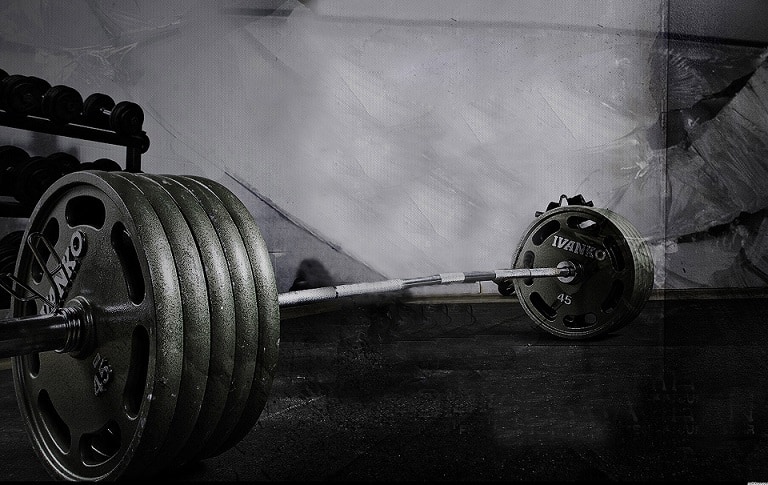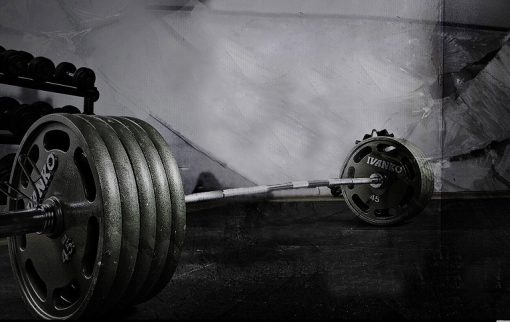 Motivational Fitness Quotes for Working Out
"If you have a body, you are an athlete."  – Bill Bowerman
---
"My goal when I come in here everyday is to make sure that if someone beats me – it's not because they outworked me!"   – Layne Norton
---
"Take care of your body.  It's the only place you have to live."  – Jim Rohn
---
"Strength does not come from physical capacity. It comes from an indomitable will." – Mahatma Gandhi
---
"Exercise to stimulate, not to annihilate. The world wasn't formed in a day, and neither were we. Set small goals and build upon them."  – Lee Haney
---
"Training gives us an outlet for suppressed energies created by stress and thus tones the spirit just as exercise conditions the body." – Arnold Schwarzenegger
---
Motivational Fitness Quotes by Famous Athletes and Coaches
"I've got a theory that if you give 100% all of the time, somehow things will work out in the end." – Larry Bird
---
"If you are afraid of failure you don't deserve to be successful!"  – Charles Barkley
---
"You miss 100% of the shots you don't take." – Wayne Gretzky
---
"Ability is what you're capable of doing. Motivation determines what you do. Attitude determines how well you do it."  – Lou Holtz
---
"I've missed more than 9,000 shots in my career. I've lost almost 300 games. 26 times, I've been trusted to take the game winning shot and missed. I've failed over and over and over again in my life. And that is why I succeed."  – Michael Jordan
---
"It's not whether you get knocked down, it's whether you get up."  – Vince Lombardi
---
"There may be people that have more talent than you, but there's no excuse for anyone to work harder than you do."  – Derek Jeter
---
"If you train hard, you'll not only be hard, you'll be hard to beat."  – Hershel Walker
---
Motivational Fitness Quotes for Running
"Never limit where running can take you.  I mean geographically, spiritually and of course, physically."  – Bart Yasso
---
"The finish line is just the beginning of a whole new race."  –Unknown
---
"Run when you can, walk if you have to, crawl if you must, just never give up."  – Dean Karnazes
---
"Running is a road to self-awareness and reliance-you can push yourself to extremes and learn the harsh reality of your physical and mental limitations or coast quietly down a solitary path watching the earth spin beneath your feet."  – Doris Brown Heritage
---
"Remember, the feeling you get from a good run is far better than the feeling you get from sitting around wishing you were running." – Sarah Condor
---
"I always loved running…it was something you could do by yourself, and under your own power. You could go in any direction, fast or slow as you wanted, fighting the wind if you felt like it, seeking out new sights just on the strength of your feet and the courage of your lungs."  – Jesse Owens
---
More Motivational Fitness Quotes
"The secret of getting ahead is getting started."  – Mark Twain
---
"The biggest mistake an athlete can make is to be afraid of making one."  – L. Ron Hubbard
---
"I do not think that there is any other quality so essential to success of any kind as the quality of perseverance. It overcomes almost everything, even nature."  – John D. Rockefeller
---
"You want me to do something… tell me I can't do it."  – Maya Angelou
---
"Energy and persistence conquer all things."  – Benjamin Franklin
---
"Nothing great was ever achieved without enthusiasm."  – Ralph Waldo Emerson
---
"The difference between a goal and a dream is a deadline." -Steve Smith
---
"People often say that motivation doesn't last, neither does bathing, that's why we recommend it daily."  – Zig Ziglar
---


Thanks for stopping by and checking out our motivational fitness quotes. Be sure to check out some of the other great sports and motivational quotes brought to you by Wild Child Sports!