Nike Quotes Shirts – Wear your motivation!
Nike always has a way to help inspire the athlete in all of us. Over the last couple of months, we've really enjoyed putting together all of the different Nike quotes and sayings to help to motivate and inspire all of our readers. If you haven't had a chance to read some of our most recent Nike quotes, be sure to check out the links at the bottom of this page. Now we've decided to put together some of our favorite Nike quotes and sayings that are actually on shirts. It's actually a lot harder than you might think to find a lot of these Nike quotes shirts. Most of the different Nike quotes come for different ad campaigns from over the years and are often times used for a very limited time period. That's what makes finding Nike quotes shirts so difficult. Sometimes these shirts had a very limited run and can be very hard to find. This is definitely going to be a work in progress over the up and coming weeks. Take a few minutes to check out what we've put together so far!


"I run to see who has the most guts." – Nike

"Defend your turf." – Nike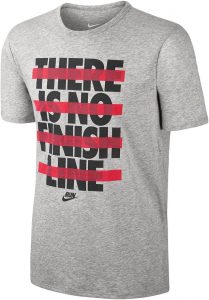 "There is no finish line." – Nike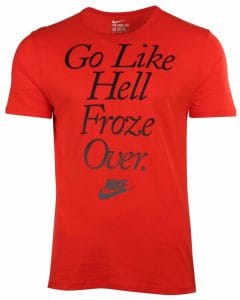 "Go like Hell froze over." – Nike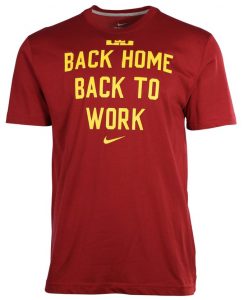 "Back Home. Back to work." – Nike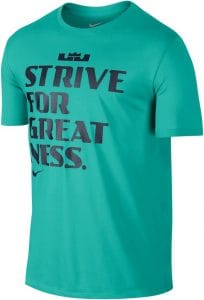 "Strive for greatness." – Nike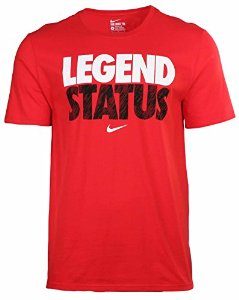 "Legend Status." – Nike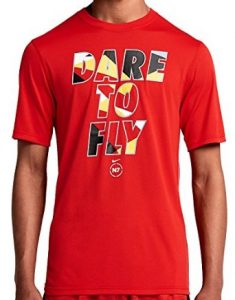 "Dare to fly." – Nike

"Excuses suck." – Nike
Be sure to check out some of the other great sports motivation brought to you by Wild Child Sports!
(Visited 928 times, 4 visits today)