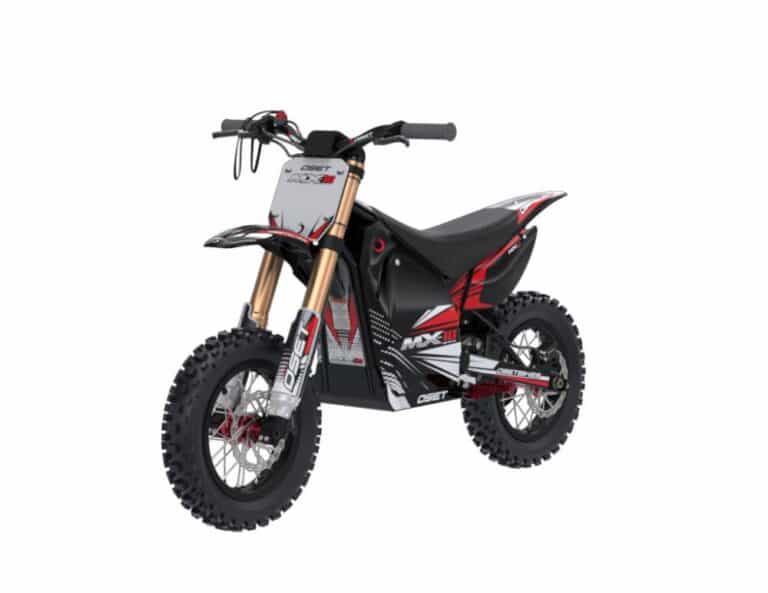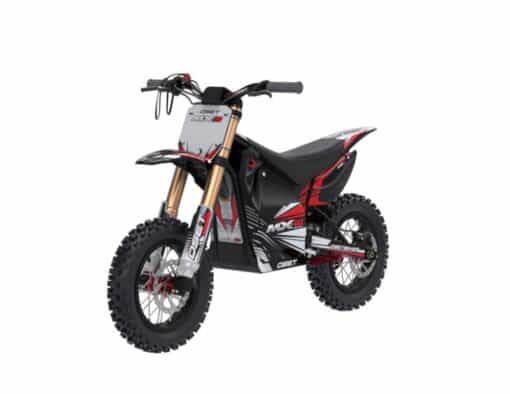 Best Electric Dirt Bike for Kids Under 8
OSET has changed the game for younger riders with their MX-10. Let's jump right in and answer the question, "Why is the MX-10 the best electric dirt bike for kids under 8?"
OSET Drive System w/ 3 Dial Adjustability 
Jumping on a gas powered mini for kids under 8 can be pretty intimidating to say the least. OSET has solved that problem. With the MX-10, you can adjust the power, throttle response and top speed to cater to the rider's ability. The image below shows those 3 different dials – Power, Speed and Response. If your child is brand new to riding, you can lower the power and top speed. If your child is a more experienced rider, you can give the mini bike more power and higher top speed. This is one of the features that makes the OSET MX-10 a fantastic entry level bike!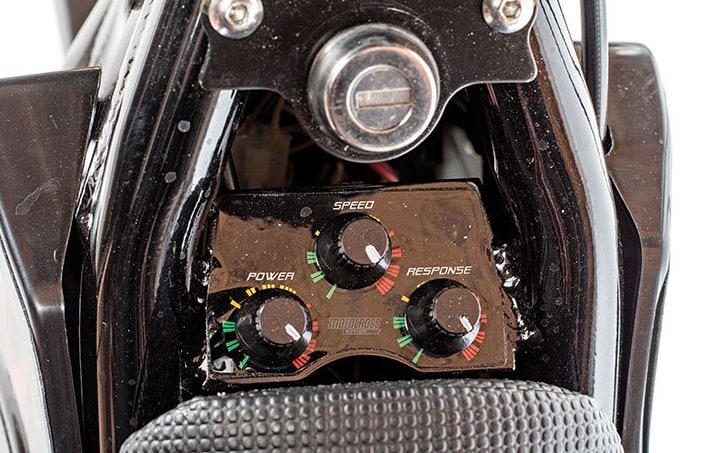 The MX-10 Grows As Your Child Grows
With your OSET MX-10 you can adjust the seat, handlebars or ground clearance with 3 different settings. You even get adjustable brake levers that help to cater to the size of your child's hand. Some of these smaller, subtle things make a huge difference especially when you're making this kind of investment into a mini bike and it ensures that your child will get years of use. Once again, the MX-10 shows why it's a fantastic entry level electric dirt bike for younger, smaller riders that still have some growing to do.
No Loud Motor, No Kick Start, No Hot Parts
Your child won't be nervous about the noise that comes from a gas powered mini bike (and your neighbors will thank you too). There won't be the frustration that comes from a kick start. And last but not least, no hot parts on the bike for you or your child to burn themselves on.
Who is this kids electric dirt bike designed for?
The OSET MX-10 is designed for riders ages 4 to 7 with a maximum rider weight of 88 pounds.
How big is this electric mini bike?
The MX-10 weighs just under 82 pounds. Here are its other dimensions:
Wheelbase – 37 inches
Seat Height – 20.3 – 21.7 inches
Handlebar Height – 31.7 – 32.1 inches
Ground Clearance – 6.7 – 7.9 inches
What is the top speed and range of this mini dirt bike?
The OSET MX-10 has a top speed of ~ 21 mph (35 km/h) and a ride time of 2-3 hours. This is one of the fastest kids electric mini bikes currently on the market.
How long does it take to charge the MX-10?
This kids electric mini bike has a charge time of 4-5 hours.
Where can you buy the OSET MX-10?
Here is where you can find the current price of this electric mini bike:
OSET MX-10 Specs & Features
1400 watt motor
20Ah 48V lithium battery
Front and rear 160mm disc brakes
Custom upside down front fork
Rear adjustable oil shock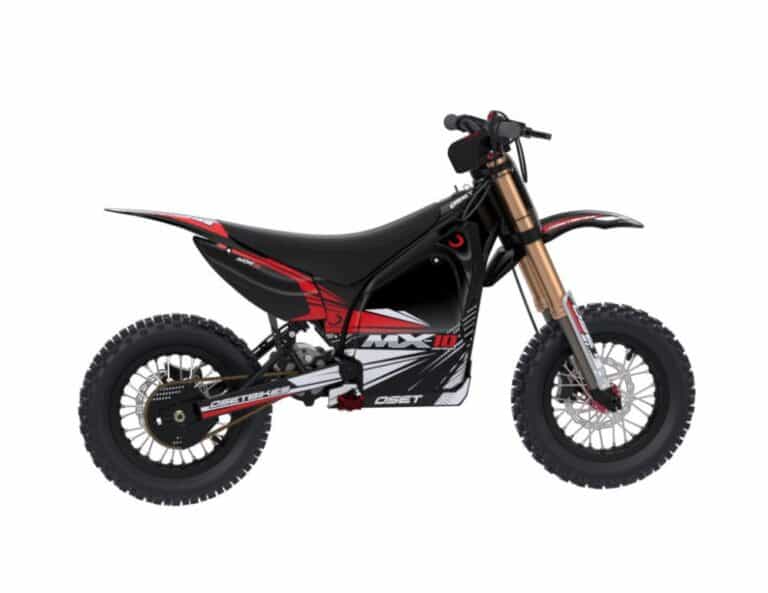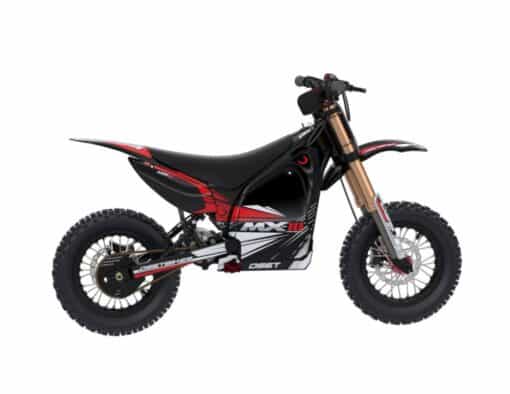 Check out the OSET MX-10 in ACTION!


Thanks for stopping by and checking out this awesome kids electric mini bike. Be sure to check out some of the other mini dirt bikes brought to you by Wild Child Sports!
And remember to always educate your child on motorcycle safety and have them always wear the appropriate safety gear!