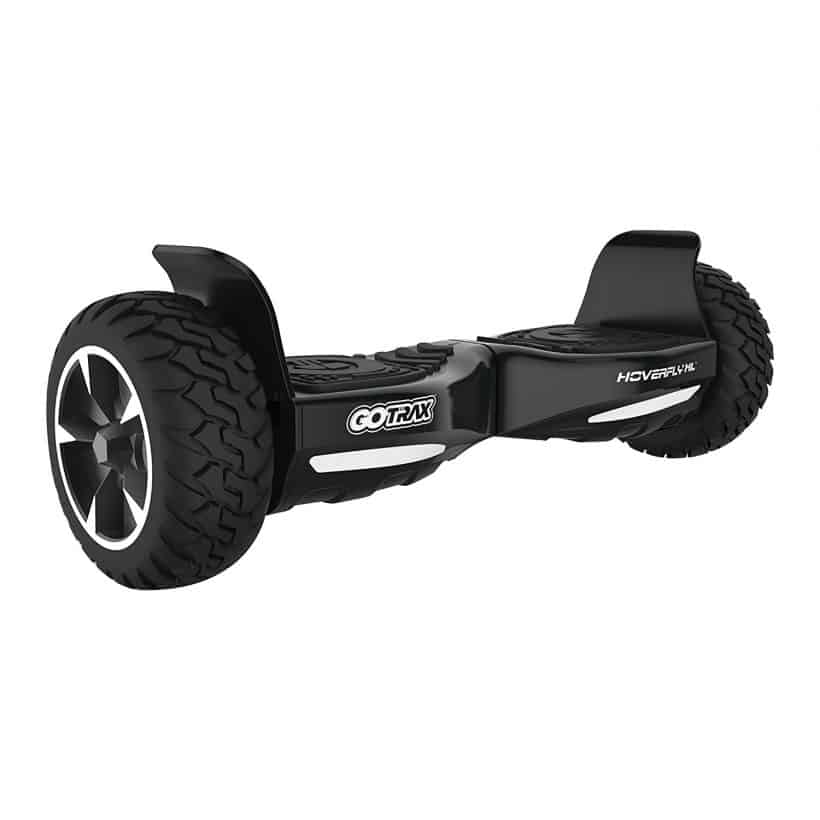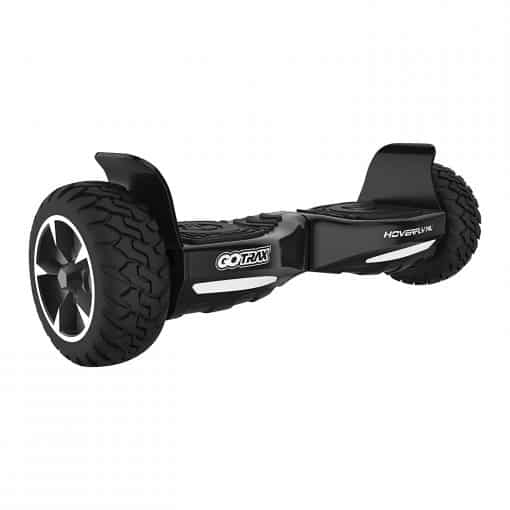 Cheap Offroad Hoverboard – GoTrax Hoverfly XL
Take your hoverboard experience to the next level with a new offroad hoverboard. Many of these offroad hoverboards can cost you well over $400. We wanted to see what we could find in terms of a more affordable offroad hoverboard. One of your best options for a cheap offroad hoverboard has to be the GoTrax Hoverfly XL! And don't assume that "cheap offroad hoverboard" means low quality and poor performance. On the contrary, the Hoverfly XL gives you some pretty serious bang for your buck. Let's take a closer look at this GoTrax hoverboard!
Who is this cheap offroad hoverboard designed for?
The GoTrax Hoverfly XL is designed for riders ages 8 and up.  It has a minimum rider weight of 44 pounds and can carry a max weight of 220 pounds.
What is the top speed of this GoTrax Hoverboard?
The top speed of the GoTrax Hoverfly XL is 7.4 mph with a cruising range of up to 12 miles on a full charge.
GoTrax Hoverfly XL Offroad Hoverboard Specs & Features
Dual 350 watt motors
36 volt lithium-ion battery

LED lights

UL 2272 tested and certified.

Bluetooth speaker and app

Rugged 8.5 inch tires

0-degree turning radius
Non-slip foot pads
Protective bumpers
Battery life indicator
Charging time: ~ 1.5 hours
Max climbing limit: 30 degrees
Colors available: black, red and green
90 day limited warranty



So what are you waiting for? Get your cheap offroad hoverboard Today!
Be sure to check out some of the other great hoverboards and electric balance boards brought to you by Wild Child Sports!