Let's take a look at the GOTRAX GXL vs Xiaomi m365 mi electric scooters.  At first glance, they look pretty similar, but let's dive into the details and do a comparison of both.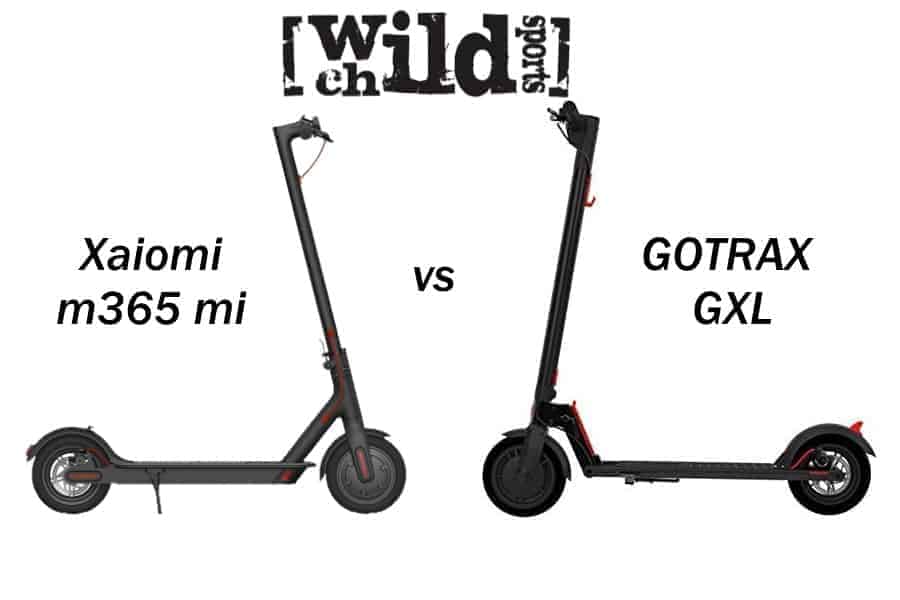 GOTRAX Gxl vs Xaiomi m365 mi – What's the Difference?
There are so many electric scooters to choose from these days and there is a lot that you are going to need to consider when shopping for a commuter electric scooter or just one that is robust enough to get you and your kids where you want to go.  Today, we are going to walk you through all of the main differences between the GOTRAX Gxl and the Xaiomi m365.  Keep in mind that this is just a comparison review of these two adult sized electric scooters and taking a look at how they compare with other scooters as well.
GOTRAX Gxl vs Xiaomi m365 mi Comparison Chart
Features
and
Specs

GOTRAX GXL


XIAOMI M365

Top Speed

15.5 Mph
15.5 Mph
Tires

8.5 inch
8.5 Inch
Total Weight
26.5 lbs
26.9 lbs
Charge Time
4 to 5 hours
5 to 5.5 hours
Max Range/
charge
12.5 miles
18 miles
Is it foldable?
Yes
Yes
Disc brakes
Yes
Yes
Regenerative brakes
Yes
Yes
Connects to phone
No
Yes
Recommended Rider Age and Weight
The GOTRAX GXL is recommended for ages 13 and older with a maximum rider weight of 220 lbs.
The Xiaomi m365 mi is recommended for ages 16 and up with a maximum rider weight of 220 lbs.
Both the GXL and the m365 are built for older kids to adult sized and aged riders.  One interesting note is that Xiaomi had a top end for the age as well topping out at 50
Keep in mind that these recommended rider ages come directly from GOTRAX and Xiaomi. As a parent, you will need to take a closer look at the individual skills of your child.  It doesn't seem like they go too fast but taking a spill at top speed would be painful on either of these two electric scooters.
Top Speed of the GOTRAX GXL and the Xiaomi m365
The Gotrax Gxl top speed is 15.5 mph.
The Xiaomi m365 is 15.5 mph.
Top speed is a key factor in making a decision for some.  In this case, it's a draw.
Since top speed is similar for both of these electric commuter scooters, the main factor that you will need to consider is the actual weight of the rider. The heavier the rider, the more likely it is that you will see a lower top speed.
How far can you ride on a charge?
Total range for the Gotrax Gxl is approximately 12.5 miles drawing it's power from a 36V Lithian-ion rechargeable battery system.
Total range for the Xiaomi m365 is approximately 18 miles drawing its power from a 42V  Lithium-ion rechargeable battery system.
The Xiaomi scooter gives you about 5.5 miles more range on each charge because of the larger battery.
Just like top speed, the total distance you can ride will also be impacted by the weight of the rider. You will also need to factor in individual riding style and the type of terrain being ridden. Do you or your child like to ride at full throttle the entire time? If so, that could reduce the range of your ride. Do you like to ride on rougher terrain with hills as opposed to smooth concrete with flat surfaces? Again, you might see a considerable difference in ride time.
Product Weight and Portability
The Gotrax Gxl weighs 26.5 lbs and its foldable.

Folded size is just 17 inches by 44 inches by 14 inches.

The Xiaomi M365  weighs 26.9 lbs and its foldable.

Folded size is just 19.29 inches by 45.52 inches by 16.93 inches.

The m365 weighs less, but only by 0.4 pounds and both scooters are similar in size both folded and assembled.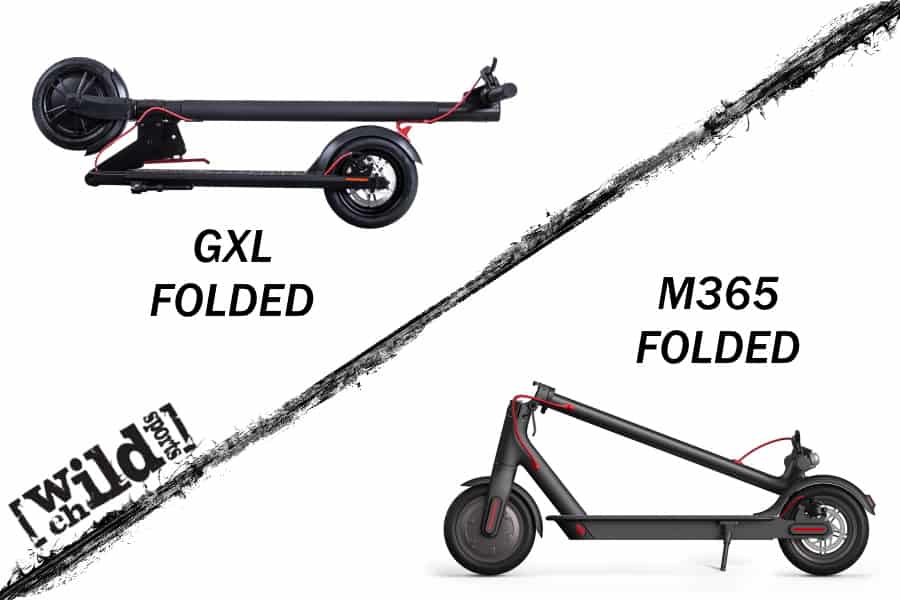 When comparing different electric scooters you need to factor in how much each of them weighs.  Not that you plan on carrying them around all the time, but if you are using an adult commuting electric scooter, you'll be carrying it around a bit, so knowing what you have to lug around may make a difference.
Brakes
The Xaiomi m365 has rear disc brakes and front electronic regenerative brake.
The GOTRAX GXL also has rear disc brakes and front electronic regenerative brake.
When it comes to braking when you are cruising down the road it's important to have a good braking system.  Both the Xiaomi m365 and the GOTRAX GXL feature disc brakes and a regenerative front braking system.  Regenerative brakes not only help with the slowdown process, but also have an added benefit of recharging your battery as you are slowing down.  Compared with scooters that do not have this type of system both of these scooters would win out.
Suspension and Wheels
The Xaiomi m365 has pneumatic 8.5-inch wheels but does not include any additional suspension system.
The GOTRAX GXL also has pneumatic 8.5-inch wheels but does not include any additional suspension system.
Keep in mind that no suspension is a pretty standard non-feature of most economical electric scooters.  Both of these electric scooters have air-filled tires.  Compared with solid rubber tires the pneumatic tires on the GXL and M365 provide a more comfortable ride.  Some may ask if you could take these scooters on off-road adventures.  While the larger sized tires give them the appearance of one that might be good taking it off-road, they are both designed for most smooth surfaces like asphalt and sidewalks.  An occasional offroad adventure might occur, but keep in mind the added strain on the motor will drain the battery faster.
Finals Thoughts on these commuting electric scooters
So there you have it! Now you know the main differences between Xiaomi m365 and the GOTRAX GXL.  As you can see, these commuting electric scooters are very similar in size and performance.  While the m365 tends to run a bit higher in price you are also getting a scooter with a longer ride time based on the larger battery size.  Razor MX500 electric dirt bike really is just a bigger, stronger and more powerful version of the Razor MX350. Generally speaking, the MX350 is a fantastic starter bike and is going to be great for younger, smaller riders whereas the Razor MX500 can be ridden by both teenagers and some adults with a little more experience. So what are you waiting for? Get one of the best electric dirt bikes on the market today!
GOTRAX GXL electric scooter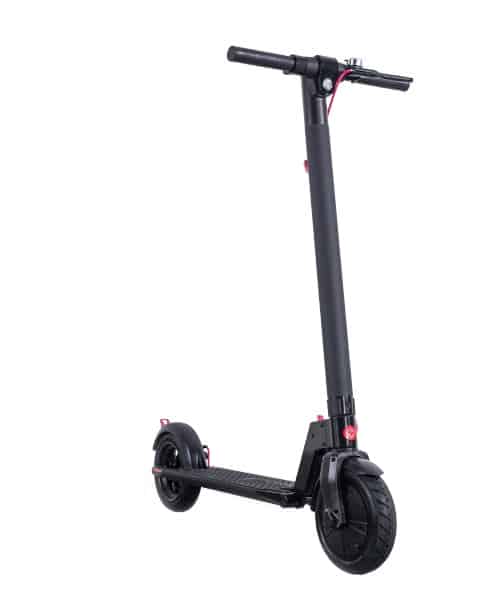 Xiaomi m365 mi electric scooter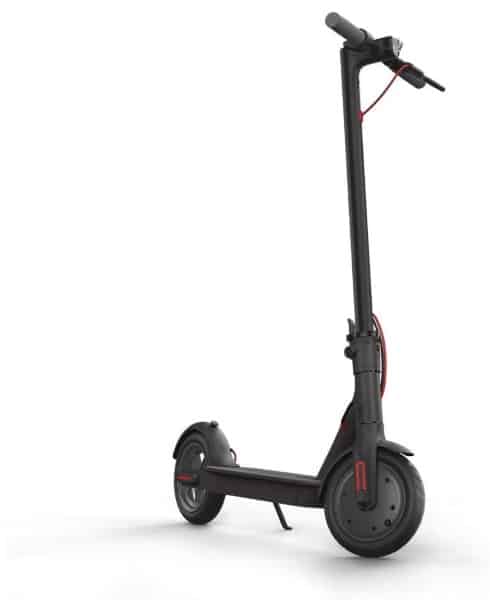 Still here?  Why not check out the videos on the Gotrax GXL and the Xiaomi m365?
… and here's the m365 video:


Thanks for stopping by and checking out our article on the GOTRAX GXL vs the Xiaomi m365 electric scooters built for adults! Be sure to check out some of these other great electric scooters brought to you by Wild Child Sports!