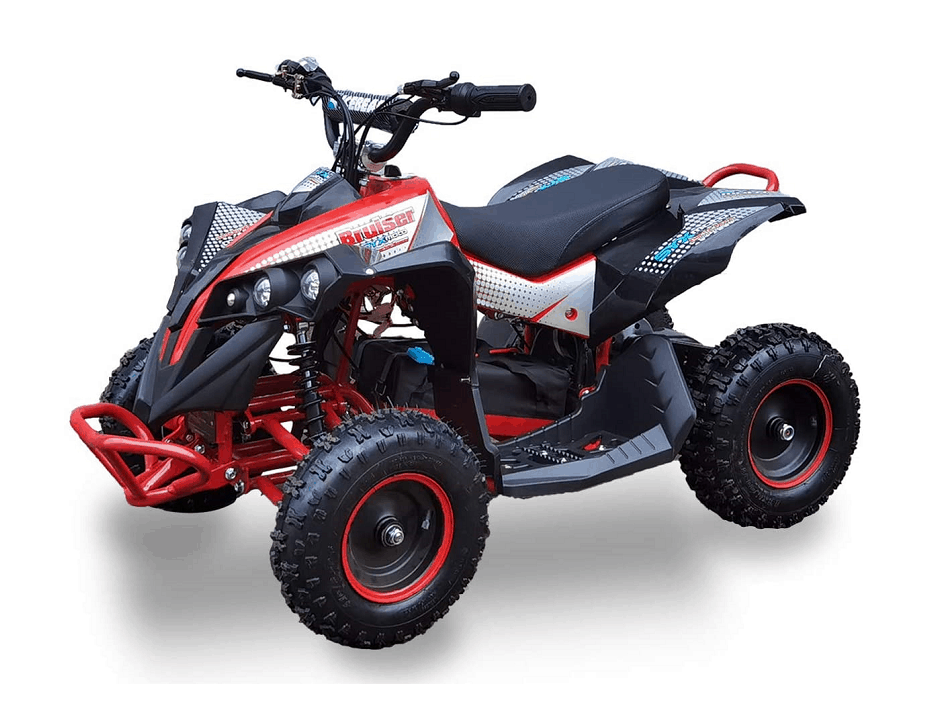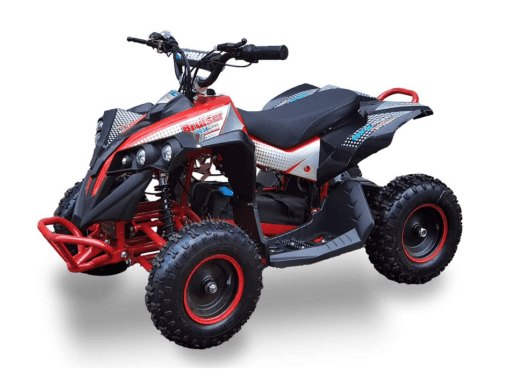 Electric Quad for Kids – SYX Moto Bruiser 800w
SYX Moto has done it again with an awesome kids electric quad that packs some punch and will provide hours of outdoor fun! As the name implies, this ATV is a Bruiser. Let's take a closer look.
Who is the SYX Motor Bruiser designed for?
This electric quad is designed for kids ages 6 and up with a maximum rider weight of 176 pounds. This is a great entry level ATV for your up and coming rider because they won't have to worry about balancing like they normally would on a typical dirt bike. This allows your child to get comfortable with the twist grip throttle and hand operated brakes.
How big is this electric quad for kids?
The SYX Moto Bruiser weighs 92 pounds. Here are the other dimensions of this kids ATV:
Length: 45 inches
Width: 28 inches
Height: 28 inches
Wheelbase: 28.7 inches
Seat Height: 18.9
Ground Clearance: 3.15 inches
What's the top speed of this SYX Moto quad
The SYX Moto Bruiser quad top speed is 12.5 mph with 40 minutes of continuous use on a full charge. One of the best features on this electric quad for kids is its speed selector. You can select 5 mph, 7.5 mph or 12.5 mph. This is another feature that makes the Bruiser a great entry quad. It allows your rider to start out at a lower top speed until they're comfortable. From there, you can gradually increase the top speed until they're cruising at 12.5 mph!
How long does it take to charge this kids ATV?
These SYX Moto four wheelers are powered by a 36 volt rechargeable battery that has a charge time of 4-6 hours.
Where do you buy this electric quad?
Here is where you can find the Bruiser 800 watt current price:
SYX Moto Bruiser Specs & Features
800 watt motor
36V rechargeable battery with battery charger included
Adjustable handlebars
Hand operated front and rear disc brakes
Front and rear suspension
Twist grip throttle
Reverse switch
SYX Moto Bruiser Assembly Video


So what are you waiting for? Get your Bruiser kids quad TODAY!
Thanks again for stopping by and checking our SYX Moto Bruiser Quad Review! Be sure that you check out some of the other great actions sports toys brought to you by Wild Child Sports!
And remember to always educate your child on motorcycle safety and have them always wear the appropriate safety gear!