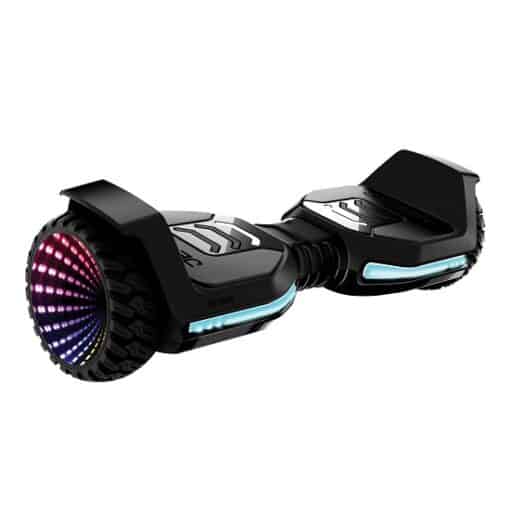 Kids All Terrain Hoverboard – Jetson Flash Review 2020
One of the first things that you'll notice on this kids hoverboard are its cool Infinity light up wheels. This is definitely where Jetson found its inspiration to name this kids all terrain hoverboard the "Flash." The Jetson Flash is also enhanced with Active Balance Technology (ABT) to keep your hoverboard balanced and stable.
Who can ride the Jetson Flash?
This hoverboard is recommended for riders ages 12 and up with a maximum rider weight of 220 pounds. One of the main features that makes this particular hoverboard great for kids is its preset speed modes. This allows the rider to start off at a slower top speed and gradually increase that top speed as they gain more confidence.
What is the top speed of this kids all terrain hoverboard?
The Jetson Flash has a top speed of 10 mph. As we mentioned a moment ago, the Flash has 3 different speed modes on the Ride Jetson App:
Beginner: Up to 6 mph
Intermediate: Up to 8 mph
Advanced: Up to 10 mph
What is the range of this hoverboard?
The Flash has a range of up to 12 miles on a full charge.
How long does it take to charge the Jetson Flash?
This kids all terrain hoverboard has a charge time of 3 hours. The charger (included) uses an indicator light to show the % of the charge:
Red light: <20%
Yellow light: 20-49%
Green light: 50% or more
One really important thing to take note of is that the Flash will automatically turn off once the battery drops below 10%.
How big is this kids all terrain hoverboard?
The Jetson Flash weighs 22 pounds. Here are its other dimensions:
Length: 24.5 inches
Width: 8 inches
Height: 7.5 inches
Where can you buy the Jetson Flash?
Here is where you can find the current price of this kids hoverboard:
Jetson Flash Hoverboard Specs & Features
500 watt dual hub motor
24 volt, 4.0 Ah lithium ion battery
6.5 inch all terrain tires
Bluetooth speaker
Active Balance Technology (ABT)
UL listed, 110-240V
Ride Jetson app
Climbing grade: 15 degrees
What do we like most about the Jetson Flash?
FOOT PLATFORM – The Flash has a nice anti-slip foot platform to keep your feet locked in place and from slipping off of the hoverboard.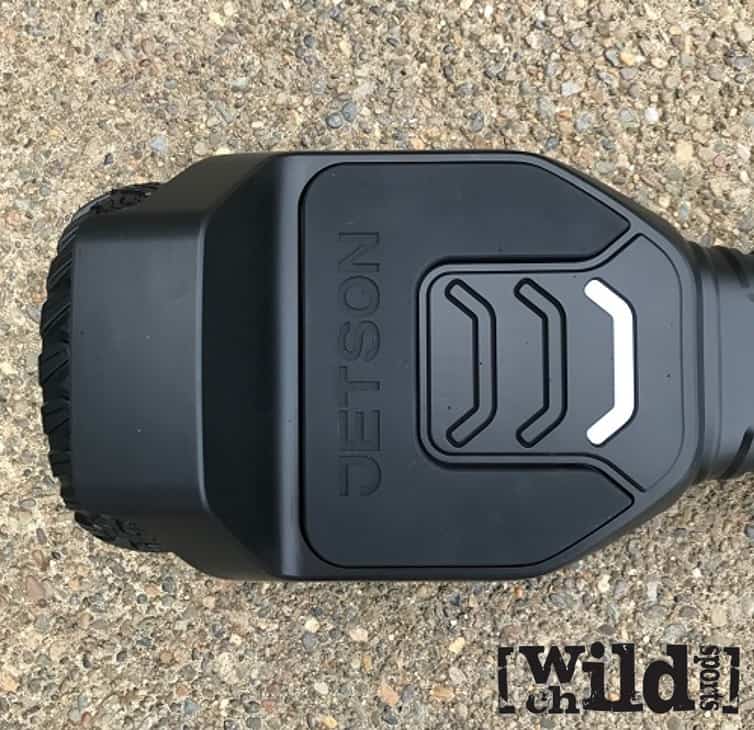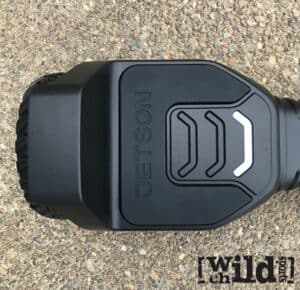 WHEELS & TIRES – The Infinity light up wheels on the Flash really make this hoverboard stand out! You're even able to customize the colors in the Ride Jetson App. These combos include solid, random and stealth.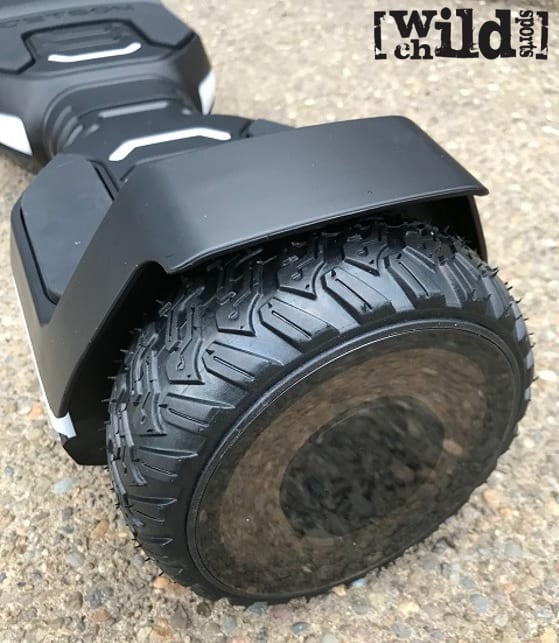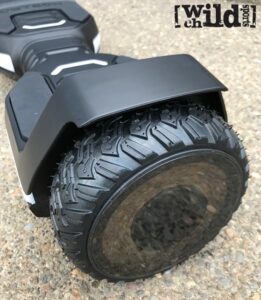 Check out the Jetson Flash in ACTION!


So what are you waiting for? Get your Flash hoverboard TODAY!
Thanks for stopping by and checking out our Jetson Flash hoverboard review. Be sure to check some of the other cool toys brought to you by Wild Child Sports.