Razor Hovertrax 2.0 Hoverboard

Hovertrax 2.0 Hoverboard by Razor
If you're looking for a good quality hoverboard at a reasonable price, you've got to check out the Razor Hovertrax 2.0! There are couple of really cool features to this Razor hoverboard that make it truly unique. The first is the patented technology called EverBalance. This technology basically keeps the hoverboard evenly balanced at all times. It makes getting on the hoverboard much easier and makes for a much smoother ride. This is especially helped for both kids and adults that are learning to ride a hoverboard for the first time. Which leads us to the second key feature – 2 different riding modes. The training mode helps the novice rider to learn to mount and maneuver on the hoverboard. Once you've got a handle on things, just switch over to normal mode.
Who is the Razor Hovertrax 2. 0 designed for?
This Razor hoverboard is designed for riders ages 8 and up with a maximum rider weight of 220 pounds.
What is the top speed of the Razor Hovertrax 2.0?
The top speed of this Razor hoverboard is 8 mph with a run time of 60 minutes on a full charge.
How much does the Hovertrax 2.0 cost?
Best Price: [wpramaprice asin="B01ET6JKDS"]



Razor Hovertrax 2.0 Features:
Colors include blue, white and black
UL 2272 certified ensuring this hoverboard meets the industry's highest electrical safety standards
350-watt motor
Easy, quick-change 36V lithium ion battery pack
EverBalance technology
Fender bumpers
LED battery power indicator, and
Two riding modes for training & normal use
LED light bar display (shown below)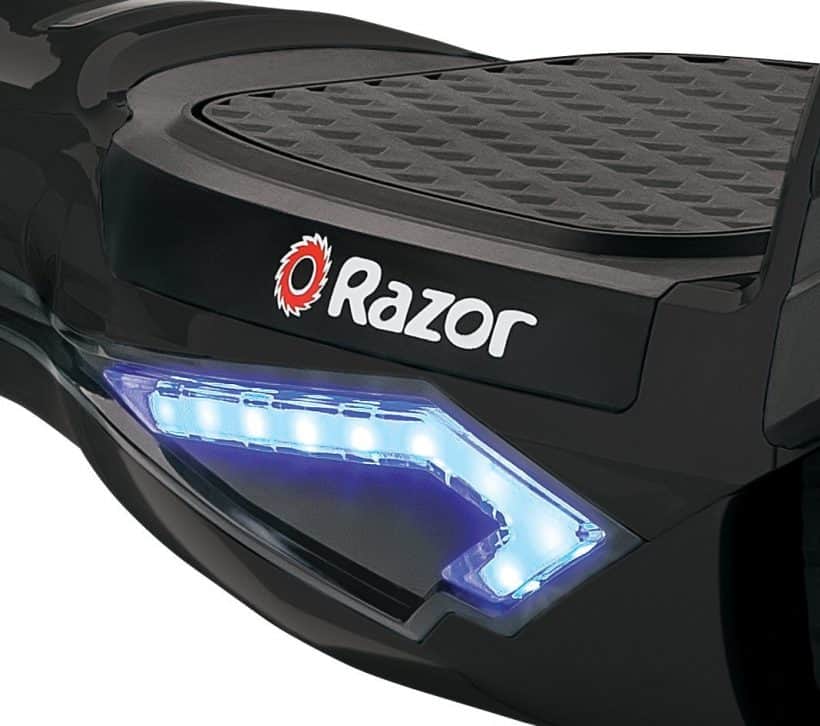 Check out the Razor Hovertrax in action!


Be sure to check out some of these other great action sports toys brought to you by Wild Child Sports!