I was just looking around at all of the really cool Razor products and took a moment to review Razor's Crazy Cart.  It's a pretty cool little drifter that's fun to ride for all ages.  With a little imagination you can do a lot.  Check out the Crazy Cart Youtube video Razor made.  It runs about 12 minutes, which may seem pretty long for a quick promotional video, but it's pretty entertaining.  Check it out.
The Razor Crazy Cart comes in three versions. 
Crazy Kart XL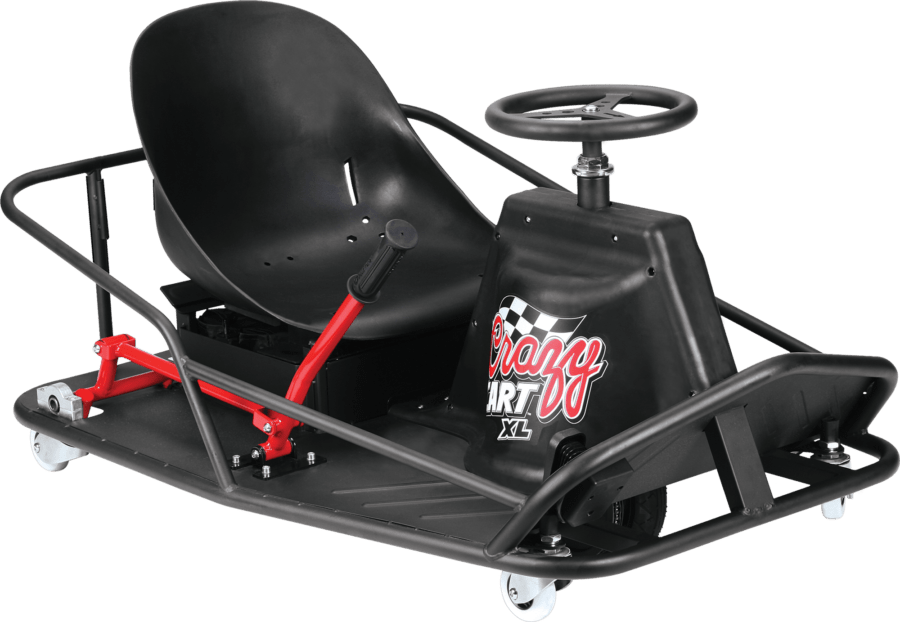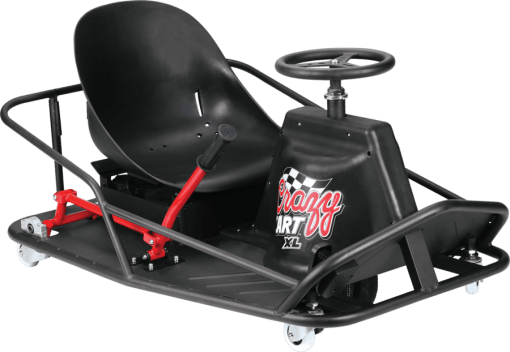 The XL is the big one.  Built to handle larger riders of up to 240 pound and designed for ages 16 and up, this cool cart is pretty awesome.  This bad boy boasts a Crazy Cart top speed of 14 miles per hour.  We did a Crazy Cart XL review a while back where we go over all of the important details, or you can just check it out on Amazon.
Crazy Cart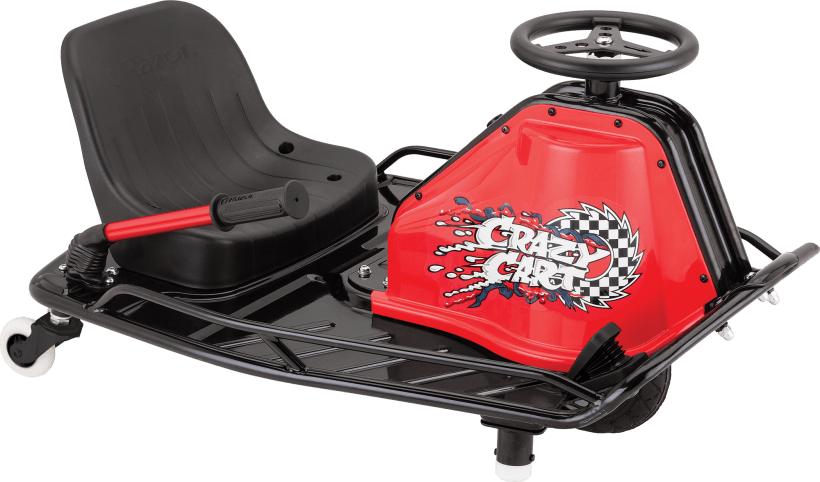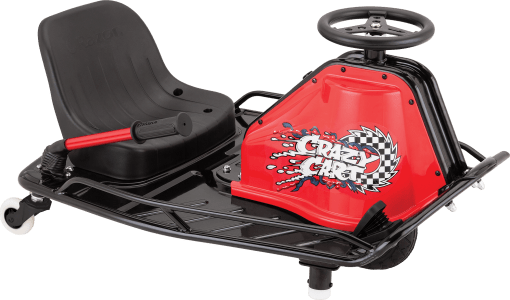 This Crazy Cart is great for kids ages 9 and up who in that transition phase looking for a little more speed than the beginner version.  As a result, the mid sized cart hits a Crazy Cart top speed of 12 miles per hour.  It's not as heavy duty as the XL so if you plan on riding your kid's Crazy Cart you might want to opt for the XL.  You can check out our full review of the Crazy Cart here.
Or, if you know you want one you can just check the price here
Crazy Cart Shift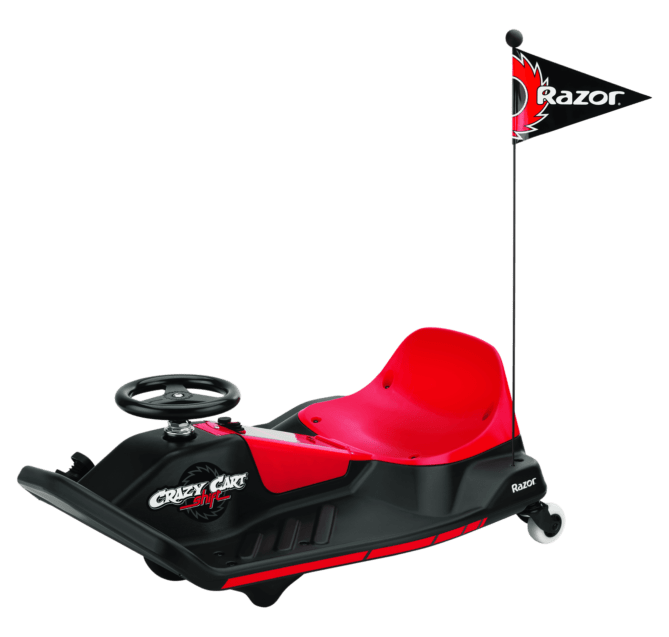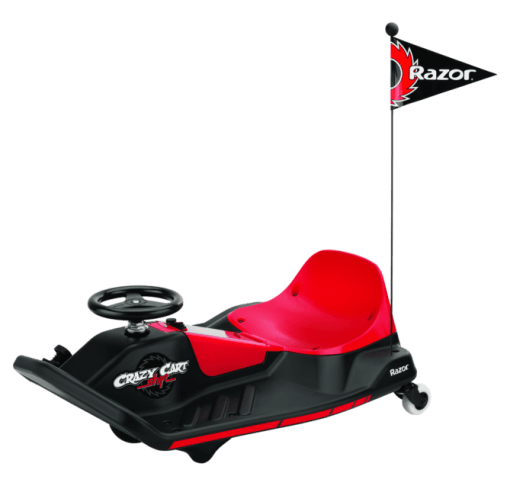 Here comes the smallest and lightest of the Crazy Cart series, the Crazy Cart Shift.  This is the one you want for your beginner kids to get them started in the fun and excitement of drifting.  This little guy is built to accommodate riders starting at age 6 and up.  There are 2 settings for the safety of your kids.  The low setting limits the Crazy Cart top speed to 2.5 mph and the high setting opens it up to 8 miles per hour.  This is recommended for riders age 8 and up.
Check out more including the current price here: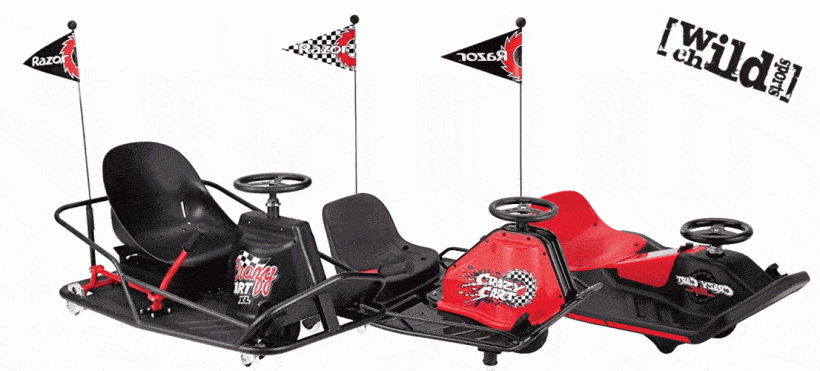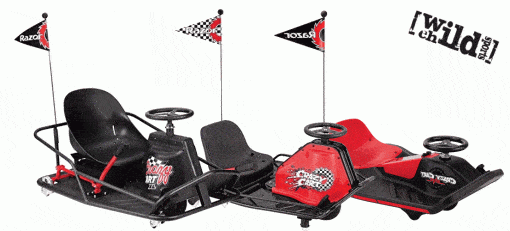 Razor makes some pretty sweet rides.  These Crazy Carts can provide hours of entertainment for those looking for quick adrenaline rush and the thrill of drifting.  They also have a complete line of other awesome rides.  Be sure to check out some of the other Razor review we have put together.