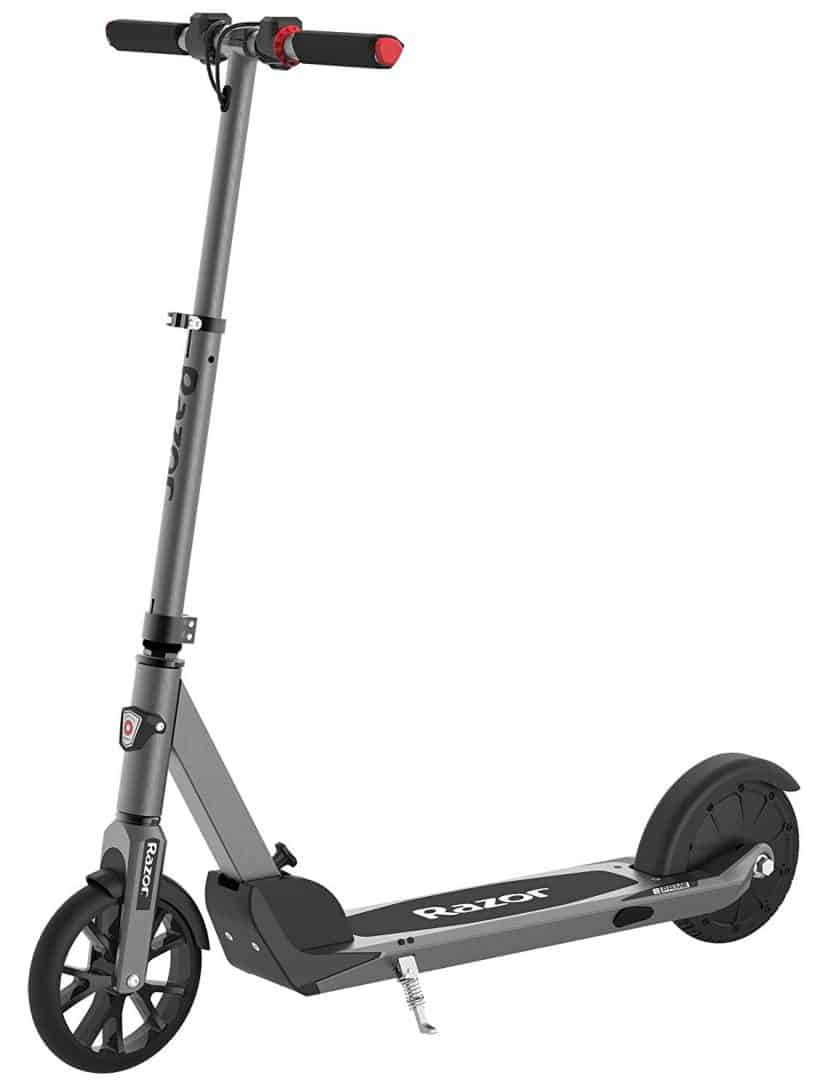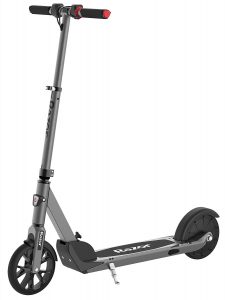 Razor E Prime Electric Scooter
The Razor E Prime electric scooter has been on the market for a few years. However, this Razor electric scooter does use some of Razor's newer features like the rear hub drive train and anti-rattle technology. Overall, this electric scooter is a well built and has a good price point. Let's take a closer look at everything that you need to know about the E Prime.
Who is the 
Razor E Prime
designed for?
This electric scooter is designed for riders ages 14 and up with a maximum rider weight of 176 pounds.
How big is this Razor electric scooter?
The E Prime weighs just under 22 pounds making it pretty lightweight and easy to maneuver for most people. Here are it's other dimensions:
Length: 40.16 inches
Width: 18.19 inches
Height: 40.55 inches
How fast is the E Prime?
The Razor E Prime top speed is 15 mph with up to 40 minutes of continuous use on a full charge. The charge time for this electric scooter is up to 4 hours.
What we like most about the Razor E Prime electric scooter?
SLEEK DESIGN – Razor took a lot of time to break the mold of previous models like the E100, E200 and E300 to come up with something completely new and innovative with the E Prime. From its foldable aluminum frame to its wide aluminum deck, Razor has delivered an awesome, completely re-designed electric scooter!
What would we change about the Razor E Prime electric scooter?
KICK TO START – This is personal preference but we don't love the kick to start feature. The scooter must be going 3 mph before the motor will engage. This feature can make it a little bit harder for first time riders to get the scooter started but with a little practice it will no longer be an issue.
Where can you buy the Razor E Prime?
Here is where you can find the current price on this Razor electric scooter:
Check out the Razor E Prime in ACTION!


So what are you waiting for? Get the E Prime TODAY!
Thanks for stopping by and checking out our Razor E Prime electric scooter review. Be sure to check out some of the other cool electric scooters brought to you by Wild Child Sports.