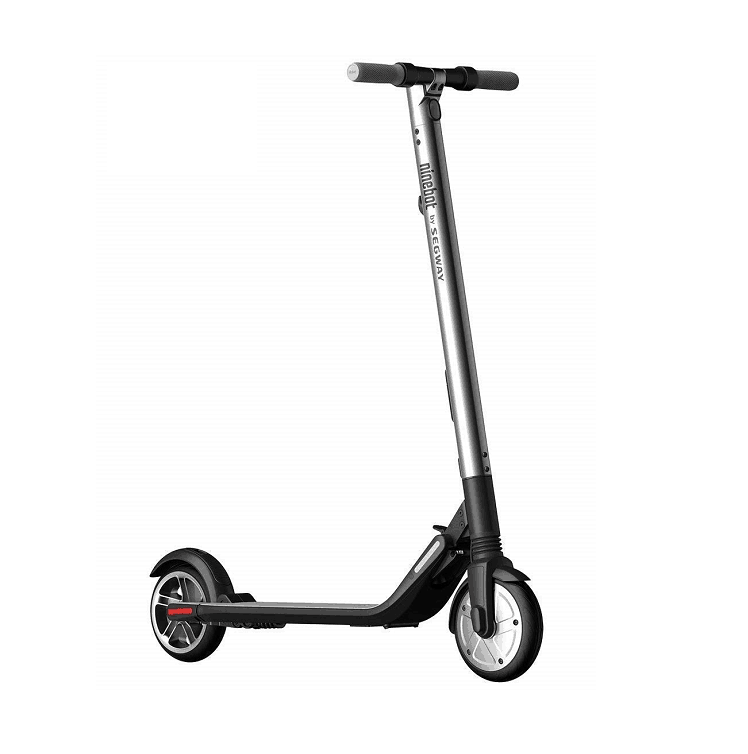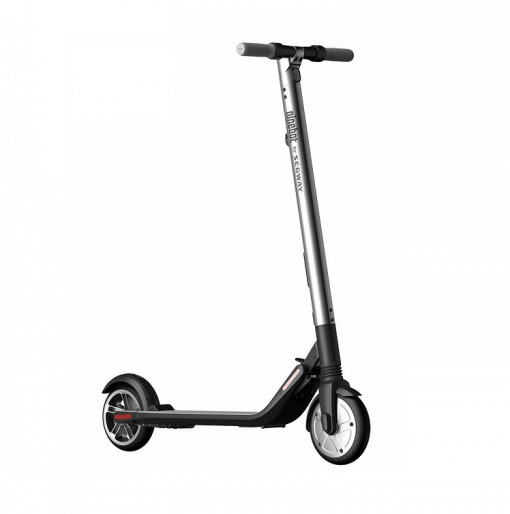 Ninebot Segway Kick Scooter
If you're looking for a super high quality electric scooter with some really cool features, you've got to check out the Segway Ninebot ES2. One of the first things that you notice about this Segway electric scooter is its sleek design and its customize-able LED lighting. The Segway Ninebot is super lightweight and uses a one click folding system for awesome portability. Let's take a closer look at this awesome Segway scooter!
Who is this Segway ES2 Ninebot designed for?
This electric kick scooter is designed for riders ages 14 and up and has a maximum rider weight of 220 pounds. The suggested height of the rider for this Segway scooter is between 3'11" and 6'6″. This makes the Ninebot Segway ES2 Kick Scooter a great option for both teenagers and adults.
What is the top speed of this electric scooter?
The top speed of the Ninebot ES2 Segway Kick Scooter is 15.5 mph with a cruising range of up to 15.5 miles on a full charge. The charge time for the electric scooter is about 3.5 hours.
Where can you buy the
Segway ES2 Ninebot
?
Here is where you can find the current price of this electric scooter:
Ninebot Segway ES2 Kick Scooter
Specs & Features
700 watt motor
187 WH lithium ion battery
UL 2272 certified
Anti-lock mechanical and electrical brakes
Bluetooth connectivity with Segway App
Max climbing angle – 10 degrees
Weight: ~ 28 pounds
Customized light colors
Check out Ninebot Segway ES2 in ACTION!


So what are you waiting for? Get your Ninebot Segway ES2 TODAY!
Be sure that you check out some of these other great electric scooters brought to you by Wild Child Sports!